5 Best Things To Do In Monteverde, Costa Rica
With a size comparable to Lake Michigan, Costa Rica might be small, but words like paradise or fairyland are the only ones that can describe it well , Monteverde Costa Rica is probably the prettiest area . The density of biodiversity here is highest on the planet compared to any country, 200 volcanic formations are mindblowing and epic adventures here are inevitable.
Monteverde, Costa Rica: 5 Best Things To Do
And the compact size of Costa Rica allows us to discover a lot in short periods of time. Let's place the main focus on the Monteverde Cloud Forest Reservewith a bit of attention to the nearby Arenal Volcano National Park. Let's discover how to capture the essence of these places while engaging in top-rated activities. Vamos!
Hike in the Cloud Forests
Hiking is amazing everywhere in Costa Rica, but doing it in Monteverde Cloud Forest is just extra special in so many ways. A profound and unforgettable experience waiting to happen!
It starts with a rich selection of trails that vary in difficulty and distances, with an option for every level out there. Therefore, let's take a brief look at what can you expect from hiking at the Monteverde Cloud Forest
The Monteverde ("Green Mountain") Cloud Forest Reserve is perhaps the world's best example of one of its rarest ecosystems. As the elevation rises above 4,500 feet, the forest reaches up to touch the sky, where moist air from the Atlantic and Pacific join and condense into near-perpetual clouds.
The result is a mysterious, breathtakingly beautiful, and utterly distinct landscape, and an ecosystem of extraordinary variety. Just 0.14 of the earth's landmass is given over to cloud forests, and Monteverde may be the very largest of them all. Recognizing Monteverde's beauty, uniqueness, and fragility, Costa Rica has placed it entirely off limits to development since 1972.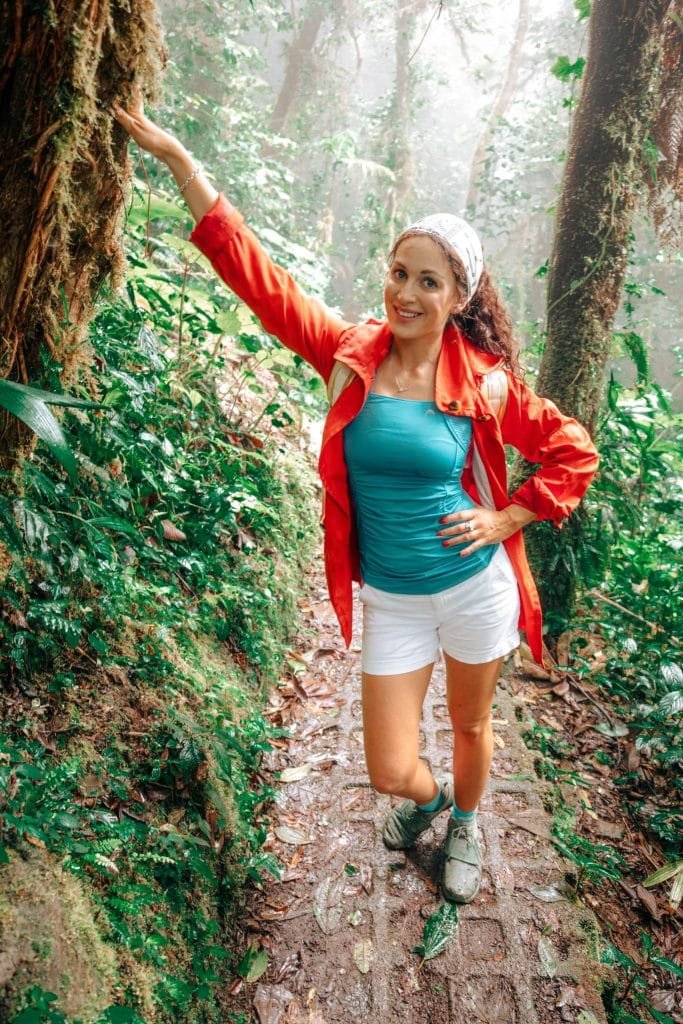 Go Horseback Riding in Monteverde Costa Rica
For those who want a more unique approach to Costa Rica's natural and cultural world, horseback riding is one of the best options out there. And Monteverde is the place to do it once again!
The tricky thing is that horseback riding is not allowed in any of the reserves and natural parks in Costa Rica. However, just outside the Monteverde protected area, there are dozens of fun and fascinating trails and horseback riding services.
Ride gently with a local guide and let those sugar cane, coffee, and banana plantations open up together with an easy-going life of Costa Rica's countryside together with all kinds of flora and fauna. And of course, the views and surrounding landscapes are incredible, especially while riding the horse!
Read this post to learn more about horseback riding experience and traditions in Costa Rica .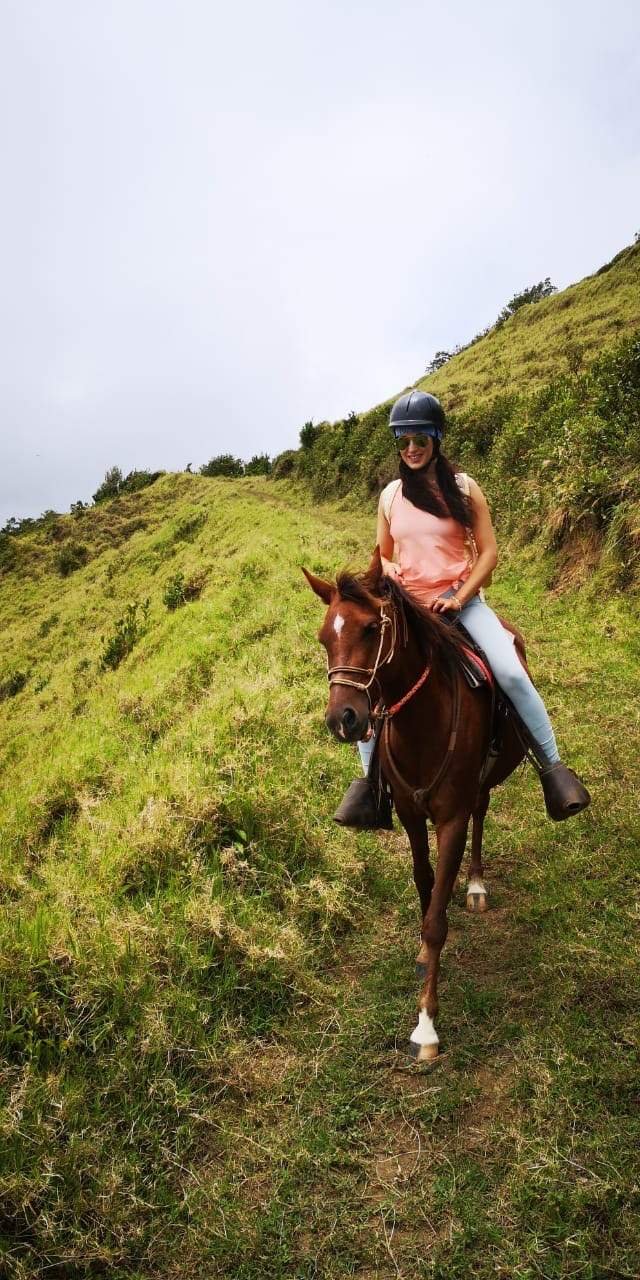 Walk on Breathtaking Hanging Bridges in Selvatura Park
Hanging bridges are legendary and breathtaking in Costa Rica, and once again, Monteverde is bound to surprise you.
The treetop walkways in Monteverde are a 3-kilometer forest fairytale that goes through the Monteverde Cloud Forest with eight different bridges, each different in altitudes, and lengths. Some stretch out to as long as 170 meters and goes as high as 60 meters. What makes it more special, that these bridges are widest and strongest in Costa Rica with capabilities to hold up to 80 people per bridge!
Conquer those exotic treetops, capture fantastic aerial views with the possibility to see exciting wildlife such as sloths, colorful birds, monkeys and more! This is a forest fantasy at its best.
Selvatura Hanging bridges park in Monteverde is one of the best hanging bridges parks in Costa Rica, if not the best. It is also one of the top attractions, and the world's safest hanging bridges park .
Our hanging bridges experience .
Take a Coffee or Chocolate Tour
Speaking of countryside life of Costa Rica and various plantations, taking chocolate, sugar cane or coffee farm tours is highly recommended! Either in Arenal or Monteverde areas. Blessed with exceptionally fertile soil, organic farming is thriving in Costa Rica and exporting goods such as bananas, cocoa, coffee and others are a vital puzzle piece of the economy and way of life here.Dedicate some time off those adventurous trails and bridges, and take a part in an educative and intriguing farm tour. Not only you will have a chance to learn interesting facts about the whole process of farming, extracting and more, but get tasty as well! Whether its a freshly brewed coffee, a glass of sugarcane juice or a bite into the chocolate, no doubt it is a delicious way to know Costa Rica too.All you need to know about Costa Rica sustainable coffee farming is right here .
Visit the Frog Museum in Monteverde Costa Rica
Costa Rica is home to more than 500,000 different species, and frogs are one of the most dazzling parts of this extensive wildlife family. The shapes, the colors, and other distinctive features of over 100 different species of frogs are a special thing to witness in a lifetime, and Monteverde is perfect for that!
Why? Because Monteverde is home to the beloved Frog Pond or Frog Museum and allows to take a guided tour. A passionate guide in front of you is the best way to actually see frogs in their natural habitat which would be very difficult on your own and also get to know interesting facts about them.
Many of these fascinating creatures are nocturnal, therefore night tour is simply a must!
I hope this blog was helpful in planning your Monteverde Costa Rica trip !