Leon Nicaragua Travel Guide
León appears to be older than Granada, despite being recently destroyed and almost completely rebuilt. It has a more lived-in atmosphere due to its recent restoration.
Travel guide to Leon Nicaragua
León, historically a liberal town in contrast to Granada's conservative center, is now a base for the Sandinista government. Most visitors come to Leon for volcano boarding, which is just one of the many exciting activities available during Leon Nicaragua travel. Leon also has awe-inspiring churches, fantastic art collections, colorful streets, delectable cuisine, a thriving student life, and a vibrant nightlife (all week).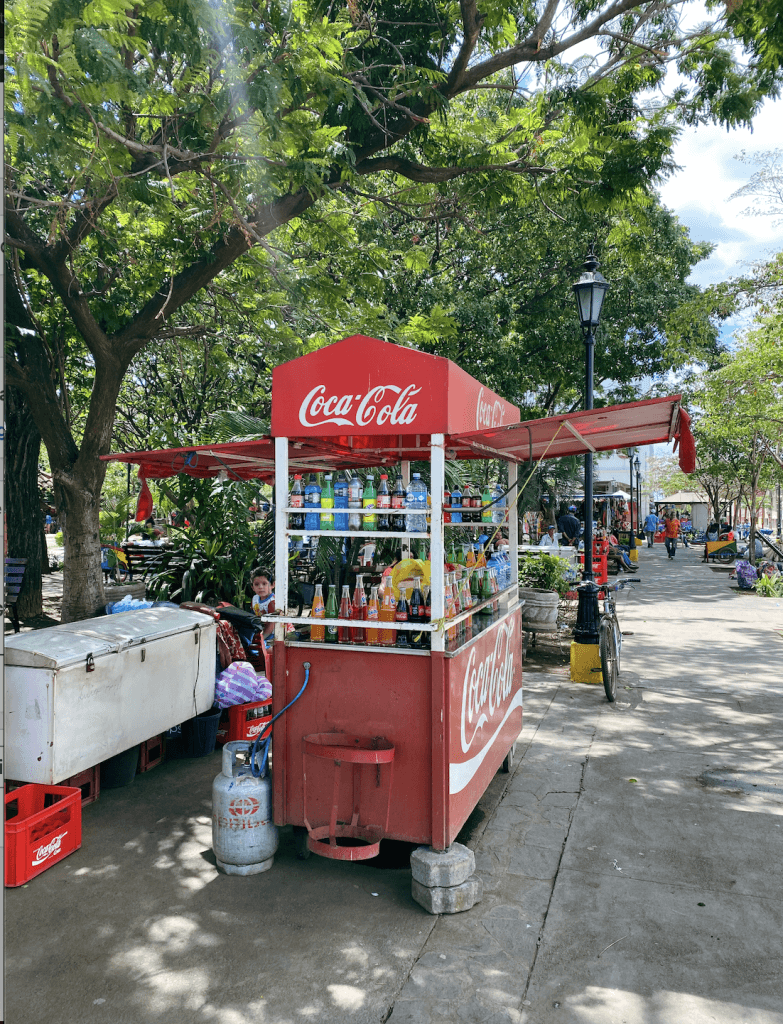 The zona rosa, or amusement zone near one of the world's largest churches, La Catedral de León.
With a cultured, slightly dusty, ease, León carries the weight of its history. Although classical European traditions heavily inspire it, it has a solid traditional base. The city is proud of its heritage, seen in its recently rebuilt theatre, art galleries, and poetry museums. Unlike its main competitor, Granada, Leon boasts students, artists, poets, and a dislike for multinational businesses.
Indeed, poetry appears to be a perfect fit for Nicaraguan nature. Poems, cartoons, and news are all included in daily publications. Rubén Daro, a 19th-century diplomat and journalist whose essential influence on Spanish-language poetry has been immense. Think about Walt Whitman's influence on American culture. Rubén Daro is that kind of hero.
From the conquest by the Spanish through the mid-nineteenth century, Leon served as Nicaragua's capital. It also had some of the most opulent buildings that colonial rulers could think of: the mid-eighteenth-century rococo cathedral situated on the main square, which Nicaraguans claim is the largest in Central America, and its interior stuffed with repaired paintings, carvings, and ornamented temples.
The ancient temples of El Calvario, La Recoleccion, and Subtiava are also worth seeing, but the pride that current Nicaraguans have for Leon derives from its reputation as a center of education.
Things to Do in Leon, Nicaragua
Instagrammable Cathedrals of Leon, Nicaragua
The Lein Cathedral
The Catedral de la Asunción took 100 years to construct . It can easily be Central America's largest church, is a must-see for Leon visitors. Centrally located, historic and… incredibly instagrammable.
Its majestic proportions are distinguished by three architectural styles: colonial, neoclassical, and baroque. Rumors spread about why such a massive, gorgeous church was constructed in such a little town. Some speculate that the original architectural blueprints were mistakenly replaced with Lima Cathedral's. Others say that when Spain accepted a considerably lesser version of the proposals, the local church secretly built on them. Whatever the case may have been, it was a significant task. Before the cathedral's first Mass in 1747, the initial bishop who launched the project was replaced by seven others.
Some of the most iconic Spanish works of colonial art are housed in the cathedral. It also serves as a monument for Nicaragua's most prominent national figures. The Tomb of Rubén Daro, guarded by a weeping lion, can be found here.
A clever design prevented pirates from connecting the cathedral to the city's eight most essential churches via underground tunnels.
Inquire at Intur about a tour of the atmospheric Stylistic roof of the church. It's a terrific photo opportunity with its lichen-stained domes and pillars. There is also a good view of the surrounding city and landscape.
Take a walking tour around Leon's colonial streets.
Leon loves color. Everything is freshly painted in every bright shade imaginable from governmental buildings to market walls, hotels, and churches. All this contrasts with the vivid greens of the tropical trees and flowers.
Restaurants and bars have replaced hardware businesses and motorcycle repair shops housed in spacious, deteriorating centuries-old buildings.
Take a stroll in the area to see the bright little town. Each wall is photogenic, so make sure you have space on your memory card or phone!
Telica Volcano Sunset
Signing up for a sunset trip to the Telica volcano is one of the most adventurous and chilled things you can do in Leon's surroundings. Out of all the adventure, hiking, climbing tours, this one would fit pretty much everyone.
The views are spectacular, the route is not crowded( we were the only group on the road). The feeling of being so close to the active volcano – you can smell it – is incredible. A short moderate hike makes you feel even more accomplished with a little bit of effort.
Cerro Negro Volcano boarding
Volcano boarding is a new adventure sport developed in western Nicaragua, most noticeably at Cerro Negro, a threatening charcoal-black volcano.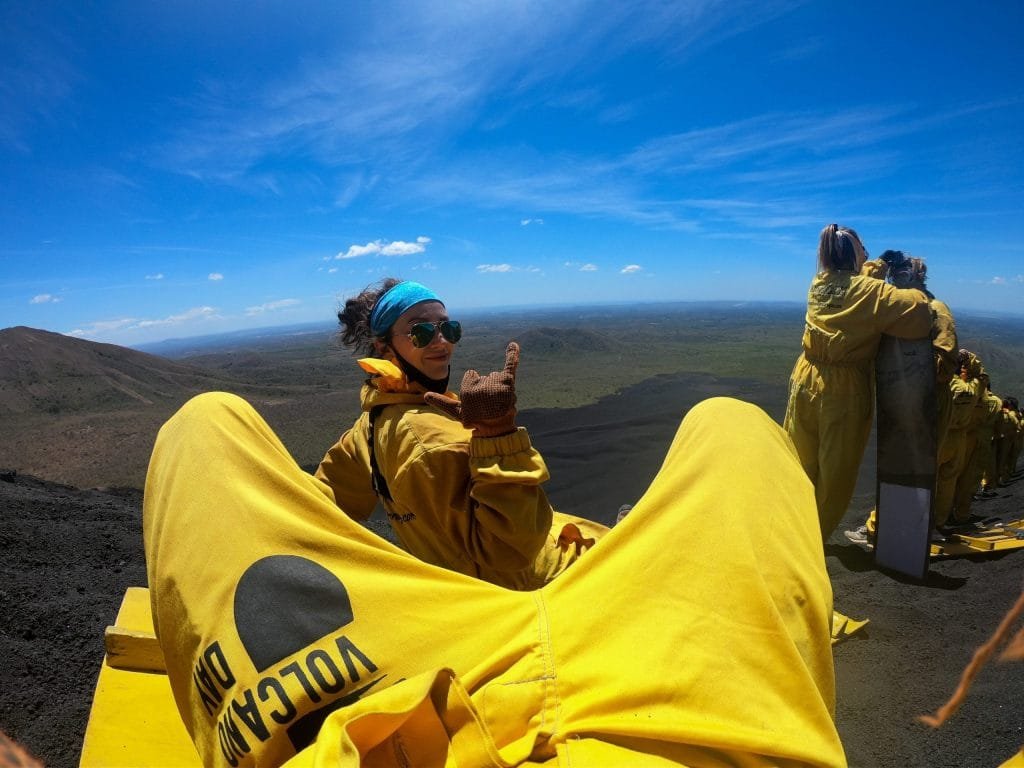 At speeds of approximately 50 miles/hour, riders glide down the active volcano's flat, steep slope upon a sled-like sheet of wood. It's hot, dusty, a little frightening, and just wild enough to be fascinating.