What to Wear in San Fransisco – a Perfect Packing List
What to wear in San Francisco? That's a loaded question if I ever heard one. There are so many factors to consider! The weather, the activity you'll be doing, the company you'll be keeping… it's enough to make your head spin.
San Francisco is a notoriously fickle city when it comes to weather. One minute you're basking in the warm sun, and the next you're shivering in the fog. That's why it's always important to be prepared for any kind of weather when packing for a trip to San Francisco.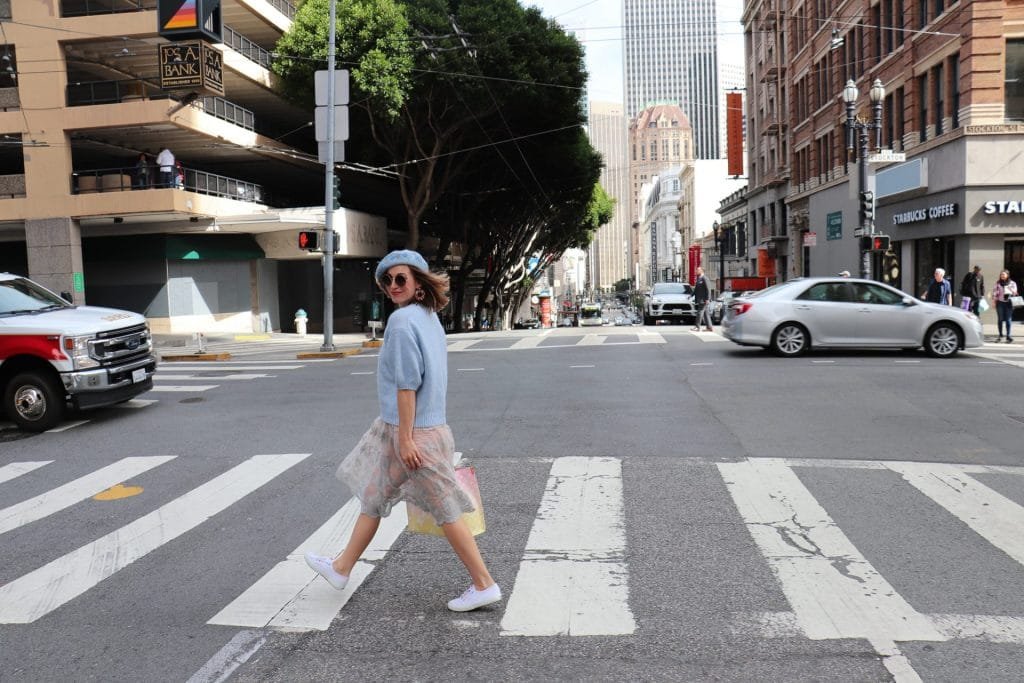 What to wear in San Fransisco
This is a city that values individuality and expression. While you don't need to go full-on hippie, a few funky accessories will help you fit right in. Think retro sunglasses, platform sneakers, and exotic jewelry.
Karl
San Francisco is well-known for its foggy weather, but did you know that Fog has a name? Karl the Fog, to be exact. The name Karl refers to the "Big Fish" movie. In the movie, Karl is a giant everyone fears because they think he will kill or eat them. However, it turns out he's just hungry and lonely. But there's no need to be afraid-Karl is just San Francisco's way of saying hello. While the city does experience its fair share of Fog, San Franciscans wouldn't have it any other way.
San Fransisco Weather
San Francisco is known for its unpredictable weather, so it's always a good idea to check the forecast before you pack your bags. Even if you're visiting San Francisco for just a few days, you'll want to make sure you have a versatile travel wardrobe that can handle whatever the city throws at you. Whether it's cold and foggy or warm and sunny, San Francisco has a way of flipping the script on even the most experienced travelers.
California Style
California girls have a certain je ne sais quoi that comes from being raised in the Golden State. It's a state of mind, and it's contagious.
California style is all about being effortless and cool. It's the kind of style that you can wear to the beach or out to a party. California girls are all about being natural and they do love their basics. They believe that less is more and that you don't need a lot of clothes to look great. California girls are also known for their bohemian flair. As well as anything eclectic – mix and match different styles and trends.
When packing for San Fransisco, remember – style isn't just about what you wear, it's about how you wear it. Especially in California!
What to Wear in San Francisco in Spring
Spring in San Francisco….The temperatures are stable, the hotel prices are pleasant, and the chance of rain is high. That's right, it's springtime in the City by the Bay! And what better way to enjoy all that the city has to offer than by getting out and about in one of its many beautiful parks?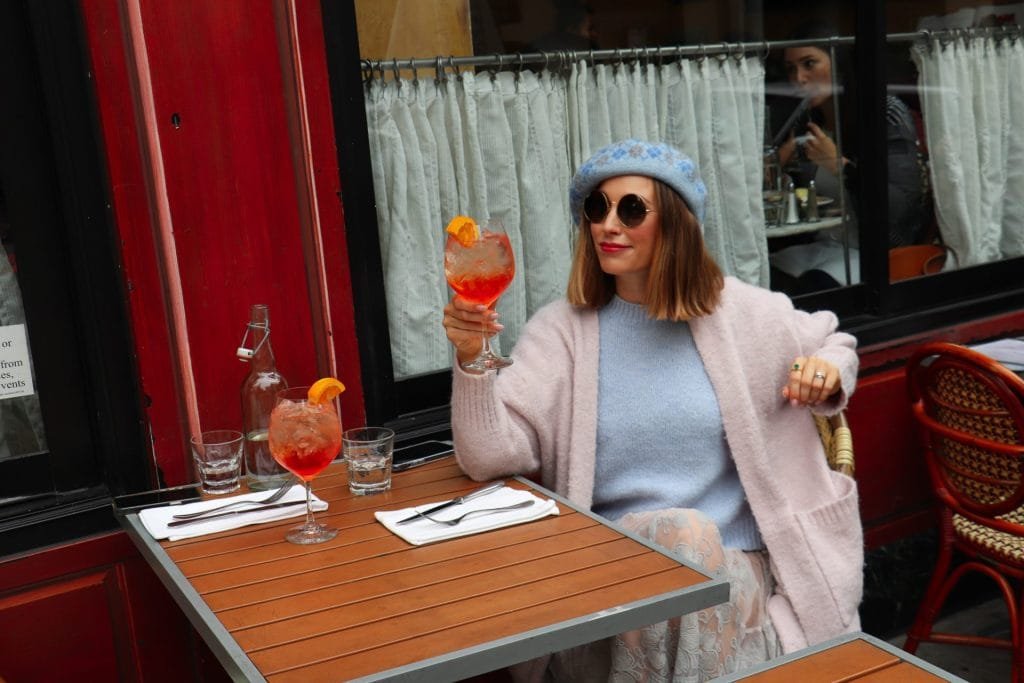 Spring in San Francisco is all about layering. The days can be sunny and warm, but the evenings can get chilly. So, pack a light jacket or sweater to throw on when the temperature starts to drop. And don't forget your San Francisco essentials: a scarf, sunglasses, and a hat.
Skirts with high boots and socks, maxi dresses, and long sleeve shirts are always a safe bet. And don't forget a light jacket or sweater for those chilly evenings. With a little planning, you can be sure to enjoy your San Francisco springtime adventure no matter what the weather throws at you.
Be sure to pack your raincoat and umbrella – it's bound to rain at some point! Also, while the temperatures are relatively mild, a jacket or light sweater is always a good idea.
What to wear in San Francisco in Summer
It's no secret that San Francisco summers can be a bit… interesting. The Fog can roll in unexpectedly, and when it does, the temperature can drop about 20 degrees. So how do you dress for summer in San Francisco? First, always have a light jacket or sweater on hand. Second, don't be afraid to layer! You might start out the day in a t-shirt, but end up needing a long sleeve by the evening. Third, invest in a good pair of sunglasses.
The Bay Area sun can be pretty harsh, and you'll want to protect your eyes (and look good doing it). fourth, don't forget about your feet! Even if it's hot during the day, it might get chilly at night, so closed-toe shoes are a must. Finally, have fun with your wardrobe! San Francisco is a casual city, so use this as an opportunity to try out new trends and experiment with your style.
What to wear in San Francisco in Fall
But what fall lacks in temperature variation it makes up for in the unpredictable rainfall. September starts off incredibly dry, but don't be surprised if most of November is very wet and cloudy. So, what should you pack for your trip to San Francisco during autumn? Bring a mix of light and heavy layers so you can adjust to the ever-changing weather. A sweater or light jacket will come in handy for those cool evening strolls, but don't forget your umbrella!And don't forget to accessorize with a scarf, hat, and gloves!
What to wear in San Francisco in Winter
If you're thinking about what to wear in San Francisco in winter, the first thing you should know is that it will be wet. With an average of 30 days of rainfall, you're going to want to make sure you have a cute pair of rain boots and an umbrella. Luckily, the weather in San Francisco is more wet than it is cold, so you won't have to worry too much about bundling up. Just make sure you're prepared for a few rainy days and you'll be all set.
San Francisco Packing list
Vintage inspired denim
It's no secret that Cali girls love their vintage 501s. But let's face it, those old-school jeans can be a bit of a pain to wear. They're often too baggy and lack themodern (read: flattering) fits that we're used to nowadays. That's why we're loving these high-waisted, 100% cotton versions in a light-to-medium wash. They best convey the retro feel without sacrificing comfort or style. Plus, they're just as versatile as our beloved 501s. We'll be living in these all summer long!
Jacket
No matter what time of year you visit San Francisco, you're going to need a jacket. Even in the summer, the weather is rarely warm enough to go without a jacket. And September, despite being one of the summer months, is typically way cooler than the other months. So if you're planning a trip to San Francisco, make sure to pack a jacket!
Cardigan
A light cardigan is perfect for warm days, a leather jacket is perfect for moderate to mild days, and a rain jacket is essential for those sudden showers that seem to pop up out of nowhere. And since you'll be spending a lot of time walking around or taking the metro, you might as well carry a big boho bag to store your jacket in when the sun comes out.
White T-Shirt
The perfect white T-shirt is a Cali girl's best friend. It's the go-to item for a casual-chic look that can be dressed up or down. The key to finding the perfect white T-shirt is in the fit. It should be slightly fitted to show off your curves, but not so tight that it's uncomfortable. The fabric should also be soft and lightweight so that it's comfortable to wear in any weather. Once you find a white T-shirt that fits these criteria, buy two! Trust me, you will wear them until they're threadbare.
Bohemian blouse
The Bohemian Blouse is the perfect piece for any summer outfit. Its light and airy fabric makes it ideal for those hot days when you just want to throw on something and go. The embroidery adds a touch of interest and the loose fit means you'll stay cool and comfortable all day long. Pair it with cutoffs or slacks or dinim and sneakers!
Maxi dress or a long skirt
Floaty maxi dresses are the perfect investment for anyone who wants to be comfortable and stylish at the same time. Not only are they perfect for hot summer days, but they also transition well into cooler evenings. Add a leather jacket and sandals and you're good to go for an alfresco dinner when the temperature drops. Add a warm layer fror the chilly days!
Leather jacket
Leather jackets are the perfect way to edge up any outfit. They add a touch of bad-assery to any look while maintaining an air of laid-back cool. Leather jackets are the perfect addition to any night-on-the-town ensemble. They can take a simple jeans and T-shirt look and make it instantly more fashion-forward. And to top it all off, they have that certain je ne sais quoi that only a leather jacket can provide. When it comes to outerwear, nothing says California like a buttery soft leather jacket!
Shoes
Suppose you're visiting San Francisco during the warmer months. In that case, you might think you can get away with just wearing flip flops and espadrilles. But trust me, you'll want to bring something for cooler weather too. Even though it's only 7 miles long, you'll find yourself walking a lot more than you think in this city.
So comfortable shoes or bootsies are a must! Sneakers are the standard for everyday wear here.
Classic canvas sneakers
Classic canvas sneakers are the unsung heroes of California style. They're comfortable, go with everything, and have an effortless cool that is the hallmark of West Coast fashion. Whether you're hitting the beach, or sightseeing or chilling at one of San Francisco's many parks, a pair of classic sneakers is the perfect finishing touch to your look. And because they're so versatile, they're also a great value – you can wear them with jeans, shorts, skirts, and dresses, making them a staple in any wardrobe. And a perfect addition to anythigns you'll wear in San Fransisco!
Bag
When packing for San Francisco, layers are a must. To carry the layers around you're going to need a bag. And not just any bag, mind you, but a cute purse backpack. These things are amazing! They have plenty of space for all the essentials – a jacket, a camera, your phone, an extra pair of shoes – and they're super stylish too.
A good boho bag will give you ample space to fit that jacket, a camera, your phone, extra pair of shoes, and any other necessities you need for touring.
When you're out on the town at night, go for a clutch or cross-body bag. Crime in San Francisco is high, so keep your wits about you and hold that bag tight. But don't let all this talk of crime scare you away!
Hat
Sure, you could go sans hat in San Fransisco. But where's the fun in that? A hat is always a great accessory to add some pizzazz to your outfit, not to mention protection from the sun (or rain). Whether you prefer beanies, baseball caps, or berets, wearing a hat is a surefire way to add some personality to your look. So don't be afraid to experiment with different styles and find the perfect one for you. After all, there's no better place to rock a statement piece than in the trendiest (and hippiest) city around.
Jewelry
If you're looking to fit in with the locals in San Francisco, one of the best things you can do is to make sure you're wearing plenty of jewelry. The city has long been a haven for hippies and free spirits, and that bohemian sensibility is reflected in the fashion choices of many residents. Natural gemstones, hemp bracelets, and boho bangles are all the rage. So don't be afraid to layer your jewelry or go for a big statement headpiece. The more unique, the better!
San Francisco in Spring:
A light jacket, an umbrella and some comfortable shoes for all the walking you'll be doing sightseeing in this great city by the bay!
Sunscreen
The sun might not be as strong as it is in summer, but you can still get burned on those cool, foggy days. So there you have it – everything you need to know about how to dress when traveling to San Francisco.
What to wear for a night out in San Francisco
For a night out on the town, go for a long jacket with a fur trim, high-waisted pants or vegan leather pants with a graphic crop top, and a cool hat. This will keep you warm in the evening chill and make you look like a stylish city dweller. If you're heading to the Marina District for a chic night out, don a cocktail dress and heels. But if you're more into the grunge scene in the Mission, ditch the heels and go for an edgier look with ripped jeans and a leather jacket.