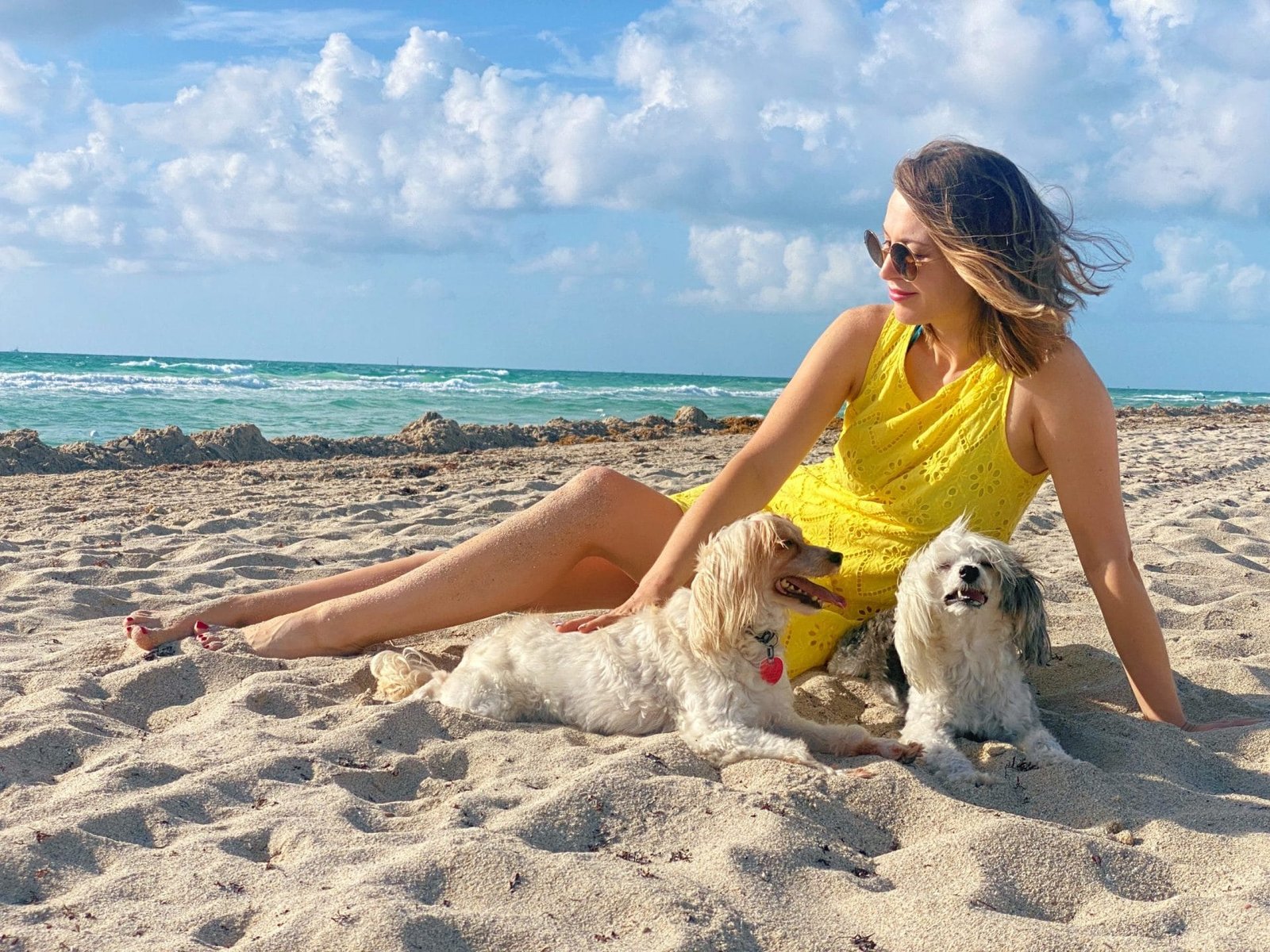 Traveling With Your Dog: Travel Tips for Dog Moms
Taking your furry best friends along on your holiday plans can make it all the more enjoyable. But it surely is no walk in the park to plan. After several months spent gallivanting around with my two (proud mom alert) pups in tow, I'm now familiar enough with all the different considerations that go into a pet-centered road trip. From finding pet-friendly accommodations and vehicles that allow pooches to picking out snacks they'll love. These trips require plenty of preparation and attention. But let me tell you this much: at the end of the day, venturing off on an adventure with my wonderful fuzzy companions has been one of life's most rewarding experiences for me!
Traveling with your dog tips to make vacation a breeze
Taking your four-legged friend on vacation can be quite an adventure, but it requires a bit of extra planning.
Deciding when it is appropriate to take them out with you. And, more importantly, where – should play a big part of your itinerary.
Airlines dog rules & regulations
When traveling with your pet, it's important to remember that, much like yourself and your carry-on bags, all furry companions must ride in the cabin for the duration of the flight.
Whenever you're planning on traveling with your pet, you've got to keep in mind all the different airline rules and prices. It's like maneuvering an obstacle course of policies. For a pooch or kitty, it'll cost you $125 if you're flying United Airlines.But that doesn't include the mental trauma your favourite furry beast might have from being separated from their beloved human companion (that's you). Plus, there is a number of breeds such as pugs which don't take to air travel too well. Even if airlines have climate-controlled cargo holds and all that jazz.
Tips on How to Travel Better with your Dog
Get your pet travel-ready with these tips!
Have a paw-sitively good trip! (Travel tips for your furry friend)
Get your pet checked before you travel
Don't forget to check with your veterinarian in advance to make sure they're fit for travel. It's also good to have the contact info of a vet at your destination, just in case any problems arise. Pro tip: Bring a copy of health and inoculation records with you. Even if you're good old-fashioned road-tripping – it can help the vet move things along more quickly if needed. Last but not least, plan ahead. If you're flying and need documentation from your pet's doctor, give yourself plenty of time so that not even a flight delay can leave you grounded.
Prevent a Mid-Flight meltdown: tips for keeping your pet calm at 30,000 feet.
Pet carrier or a blanket
Traveling with a pet can be daunting, but by taking the extra step to make sure your pet is content in its carrier. You can avoid the torture of excessive barking. Be sure to get a carrier that's big enough. Otherwise, your furry friend will likely complain. Get your pet used to the carrier by placing it in the home and giving them lots of positive reinforcement and treats while they hang out there!
Sedatives. Want to keep your pet calm on travel days? Skip the drugs!
If your pet is having a mini-meltdown in their carrier from travel anxiety, take a breath and put on a brave face. Traveling doesn't have to be a dreaded experience for you and your furry companion — prevention is key! If possible, try to skip the sedation by starting off with an extra-long walk beforehand. Not only does this tire out your pup physically for the ride, but it's also an amazing opportunity for relaxation and de-stressing.
Hold the Meds! Here's What to Do Instead
Traveling can be an uncomfortable experience for pets and their owners alike. So it's understandable why pet parents might consider sedation or calming meds to make the journey more pleasant.
While it might not seem as simple of a solution as popping a pill, switching from sedation to relaxation can be beneficial to your pet's health in the long run. Why? Because meds that cause sedation may inadvertently worsen underlying conditions.
Are you ready to travel stress-free with your dog?
And once you embark on your journey, feel free to make conversation — after all, speak softly. Research has proven that speaking with a relaxed voice near the crate while traveling will help keep your pet calm and be sure they know you are there. However, if your pet's health or safety is under risk with travel anxiety or stress, be sure to talk with your vet asmedications can worsen underlying conditions. With proper training during the weeks leading up to arrival, your road trip can flow smoother than ever!
Before you reach for drugs, take an extra-long walk with your pup first.It'll tire them out and up their chill factor all at once!
Your dog's travel checklist
Make sure you have a comprehensive checklist so that you don't forget your animal's favorite toys, food, water and waste bags. Of course, if your dog or cat is like most of us humans and our creature comforts. Bringing their bed or blanket can go a long way in keeping them from feeling homesick. Making sure there are no surprises that bring out any unwanted barking or destructive behavior. Don't forget the treats and the all-important leash! Last but not least, double-check that all travel-related documents are in order and set to go! Voila – your pet checklist is all set!
Skip the meal when traveling with your dog
Traveling with your pet can bring up a lot of different emotions – excitement and anticipation to name a few! But don't forget that the day of, it may be smarter to skip feeding them a full meal in order to reduce the risk of any tummy trouble. Still, make sure that they have plenty of water on hand so they don't feel parched before you arrive at your destination, though. Then you both can get all the cuddles you want without worry!
Microchip, tag, and other ways to keep track while traveling with your dog
Traveling with your pet can be a fun and rewarding experience but it's important to take the proper precautionary measures. Ensure your furry friend has a reflective collar personalized with their name and your phone number.That way if you do end up losing them, you can be reunited sooner rather than later. Some owners even go one step further by attaching an Apple Airtag to the collar in case of emergency. Talk about going the extra mile!
Last but not least, don't forget to microchip your pet as this will help ensure you don't become permanently separated should they slip their collar. With just a few steps you'll be ready for take-off with your four-legged travel buddy!
Lodging Check before you check in (pet policy)

Check out the lodging situation before checking in with your dog
When you plan your next getaway, don't forget to bring your four-legged friend! But make sure you check the lodging policies first. While some places gladly welcome all guests, furred or not, others may require a bit of extra cash for those special amenities and cleaning required. If a hotel has no policy about pets, it may be best to check in with an Airbnb host instead. Tough even that isn't 100% pet-proofed. If doggy damages their property or leaves a little mess behind, you just may find yourself shelling out extra funds.
Don't be that person: the travel etiquette for dogs
Don't let your canine companion forget their manners when on the road. When deciding if your dog should join you on your travels, remember to keep a few basics in mind. Don't leave Fido alone in the room if you suspect he may become vocal with his opinions; don't shove Spot into an elevator with people who look rather scared; and be sure to keep him close and on a leash at all times, no matter how perfectly behaved he appears to be. You never know whose eyes you may catch—not everyone is 'dog or cat people'. So, wherever your pup takes you, keep etiquette in mind and have fun!
To crate or not to crate your dog when traveling
The crate gets a bad rap, doesn't it? Someone says they use one for their furry friend and it's like they just conceded to keeping the poor thing caged up – but don't let anyone tell you differently! The truth is that for all of our four-legged friends who seek out cozy nooks to relax in, the crate provides just that. Plus, with proper utilization, a crate can do wonders for both pet and owner when faced with unique or uncertain situations, helping everyone feel safe and secure all around!
Paws for thought: important info for pet-friendly air travel
In recent years, transportation for pets on commercial flights has become increasingly complicated and expensive but for dedicated animal lovers, those sky-high fees are worth it for some extra snuggles from your furry best friend. Of course navigating airline pet policies can be tricky – some airlines don't even allow certain dog breeds – but thankfully you don't have to go on your next adventure alone!
So, what are the main tips for traveling with your dog? Let's revise
•Ensure your pet is healthy and up-to-date with shots before traveling.
• Have contact information of both your vet and a 24-hour veterinary emergency hospital at the destination in case needed.
• Health records may be required for flights, but also bring them on car trips to assist the vet if necessary.
• Plan any checkups well in advance so you have paperwork when it's time to fly; otherwise you may not be able to get on the flight.
•Travelling with a pet can be made easier by taking the extra step to make sure your pet is comfortable and content in its carrier.
• Get a carrier that's big enough for your furry friend, and get them used to it before setting out on the journey.
• During travel, keep your pet entertained with toys or snacks – this will help ensure they stay quiet!
•When planning a getaway with your pet, make sure to check the lodging policies beforehand. Airbnb may be a better option if there is no policy about pets in hotels and it's important to remember that extra fees could apply for any damages or mess left behind.
• Travel etiquette should be kept in mind when bringing Fido along – don't leave them alone, keep them on their leash at all times and ensure they have an ID collar with contact information attached.
• Skip feeding your pet before traveling and bring plenty of water instead; also create a comprehensive checklist including toys, food, waste bags etc., so nothing is forgotten!
• If you notice travel anxiety from your animal companion try skipping sedation by going for an extra-long walk prior to departure.