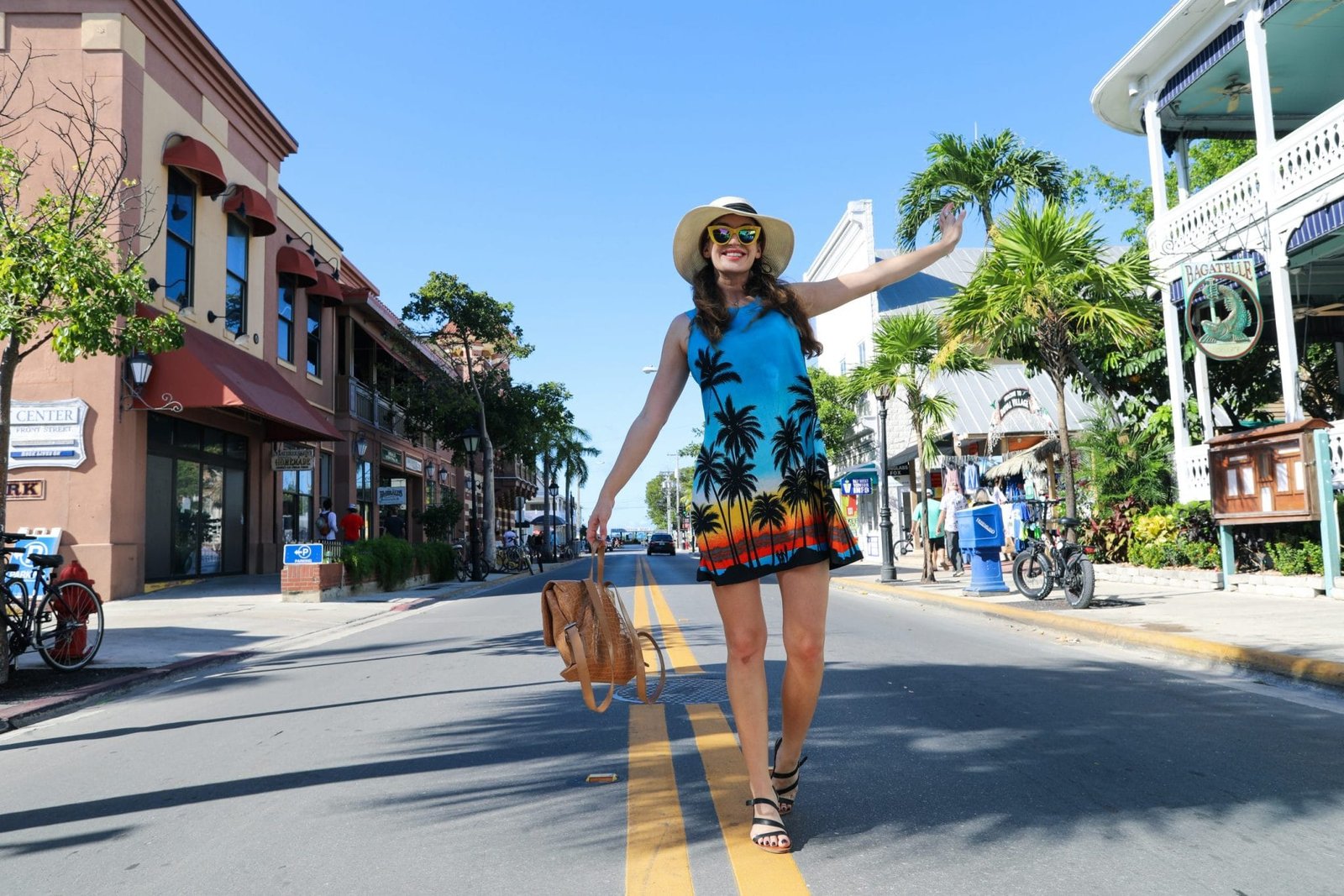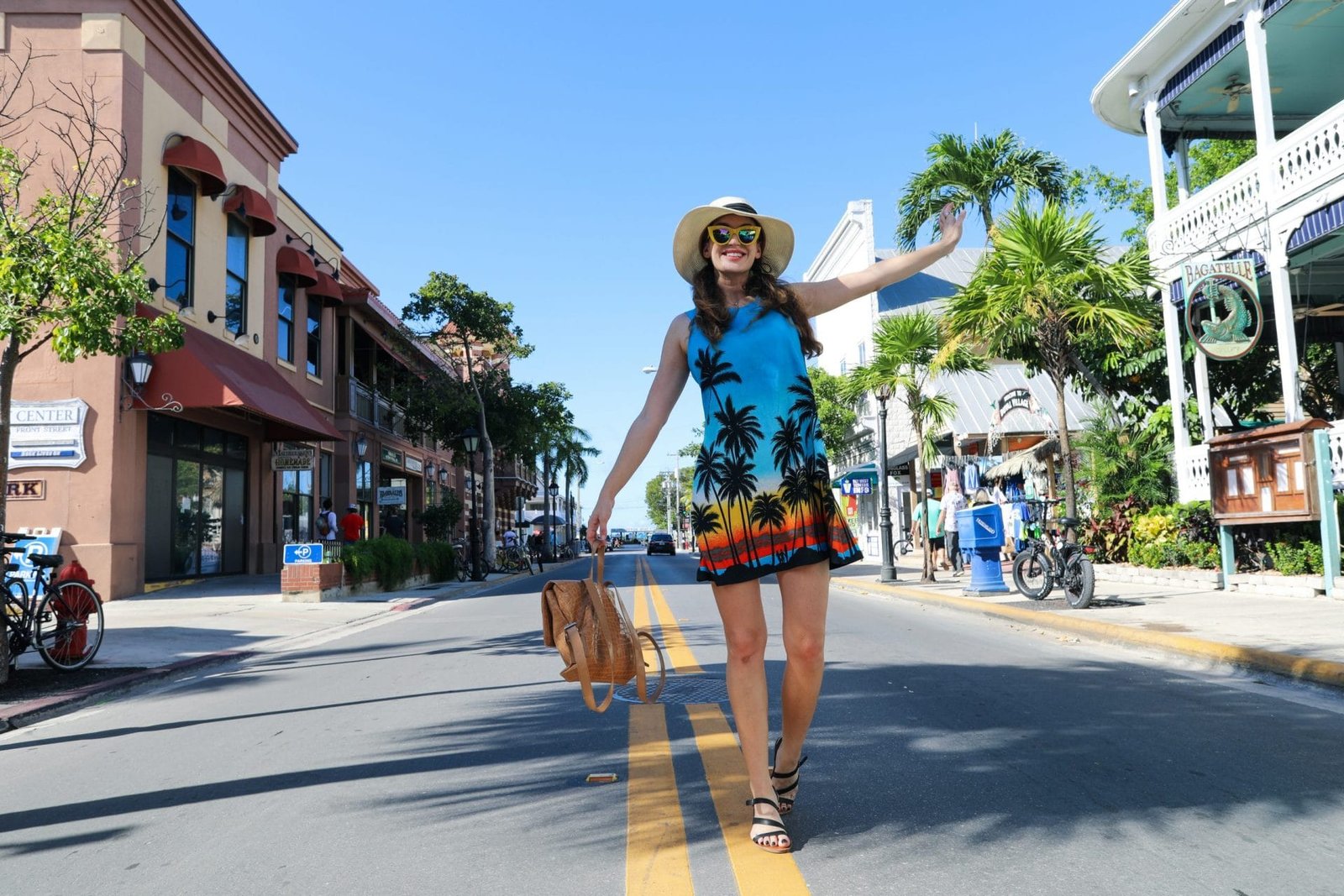 Key West , Florida : a Complete One Day Trip Itenerary
Indie-minded local bohemians America -gone – Caribbean feel is everywhere , the relaxed , carefree vibe created by Indie -minded local Bohemians might get you what they call "Key's desease – an unexpected urge to cut ties with home and move to the Keys .
The ultimate retreat for artists , chefs, writers and hippies . They come for inspirationin the morning , cocktails in the afternoon , sunset celebration at dusk and more cocktails/ inspiration after dark .
What to see in Key West in one day

Somehow the island feels more Caribean than Floridian , the colored buildings , happy hour blending into dinner , roosters and chickens everywhere .
Life in the keys is concentrated around the ocean.
One-speed bicycles weave their way through colorful village streets, crammed with as many chickens as cars. Happy hour blends into dinner. And everything is oriented around the ocean, from the fish market-driven menus and the nautical-inspired art, to the sunrise worshipers who gather each dawn and the tipplers who wave goodbye at sunset.
Best things to do in Key West in one day
Key west government declared independence in 1982 , tired of border patrol roadblock to seize drugs ,it relabeled the island the Conch Republic , declared war on the United states but surrendered on time to be qualified for foreign aid .
The town used to be the richest in the nation , back when the wealth was not determined by banking but shipwrecks boosted by diving and cigar making .
Key west definitely feels more Caribbean than Floridian , heavily influenced by Bahamian sailors that made it their hub back in the day.
Get on a bike
The most pleasant and productive way to get around key west is on two wheels . Pretty much all bike rental companies offer drop-off service to most hotels .
Slow down , get a drink or a shot of Cuban coffee and weave your way through colorful streets . Try the tastiest seafood. Stop to take shots of the exotic blend of Caribbean colors and Victorian architecture , feel the breeze and slow down. Slowing down is the ultimate rule for experiencing Key West the right way .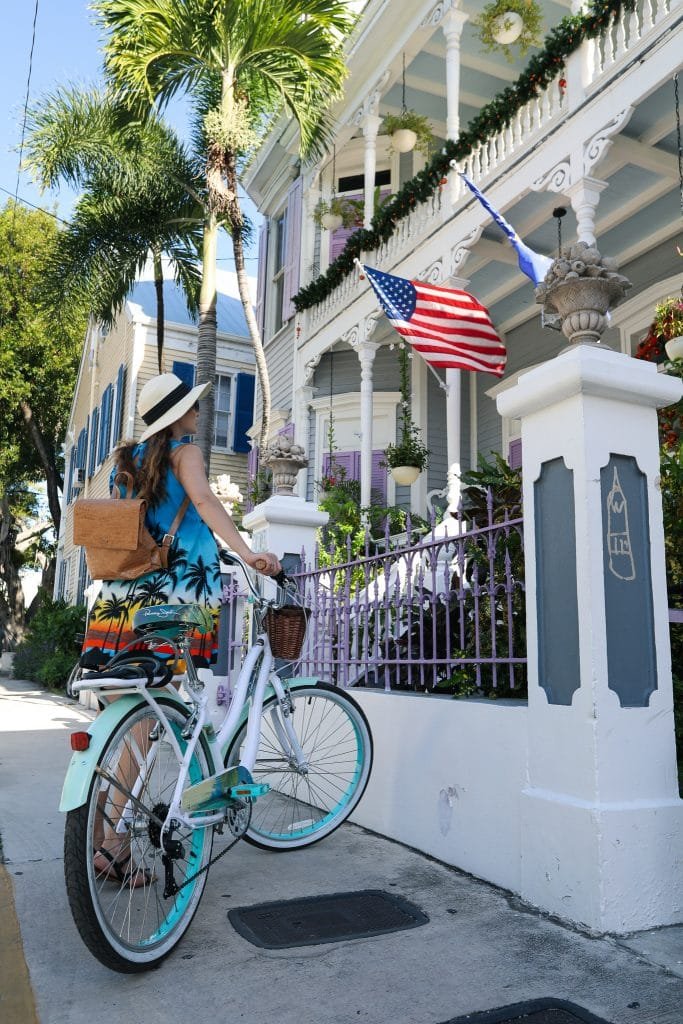 Where to bike :
Choose practically any Old Town side street for peaceful strolling or biking.
Petronia Street in the historic Bahama Village. Settled by black Bahamians in the 19th century, the Village is a beautiful mix of old and new charms, great restaurants and colors .
Keywest Sightseeing
It is absolutely worth tucking your tail and getting on the Old Town Trolley Tour or Conch Tour Train, especially if you are a first time visitor .
You will see more than 100 of Old Town's sights , get all the information you need on history and entertainment to make a perfect plan of what you want to explore in detail later .

It is also perfect for those who are short on time as it's the quickest way to explore the island . You will be dropped off at each sight ( 14 stops total) and picked up within half an hour . The tour goes by George Smathers Beach , South Roosevelt Boulevard , and the famous southernmost point .
Art in Keywest
Key West has one of the most vibrant art scenes in the country . You can't walk a block without coming across "the next Picasso" . There is a whole district dedicated to art galleries and art spaces .
Every street and every original Inn is an art itself , with a very distinctive architecture and decor .
Key West Sunset Celebration – Your First Time or 10th
One of the most beautiful traditions I've ever seen in the United States . And what a name – Sunset Celebration on Mallory Square . What else can you find at Mallory square during the sunset celebration ? fire eaters, folk singers, math teachers , mobile bars , popcorn carts ,jugglers and tightrope walkers
There is a round of hand clapping when the sun sets .
Whether it is your first time or tenth time on Key West – Sunset celebration is a perfect experience .
For the bird eye's view of this beautiful celebration and / or if you don't want to be feeling the community spirit – head to the Rooftop Cafe .
Eat Key lime pie
golf-ball-size and yellowish, in contrast to the larger, greener Persian lime — are grown these days in Mexico. Or that first-rate Key lime pie can now be had in places like Brooklyn.

Kermit's key lime is the most popular spot , located right at the dock and is pretty much a tourist trap . However , the pie is pretty good and the set up is relaxing with nicely decorated outdoor space . Outside of key lime pie , you can get key lime sauces of all kind , key lime soap, key lime shampoo , and other souvenir production . If you don't mind groups of cruise ship passengers , that's the place to go .
Be bohemian
Packed by hundreds of cafes, lounges and restaurants , it's impossible to spend a day , or even a few hours on key west without getting a drink and a snack in one of the cute bohemian places .
For a tiny town , Key West takes its food very seriously . And you can find a place for any taste – french , american , caribbean , spanish .