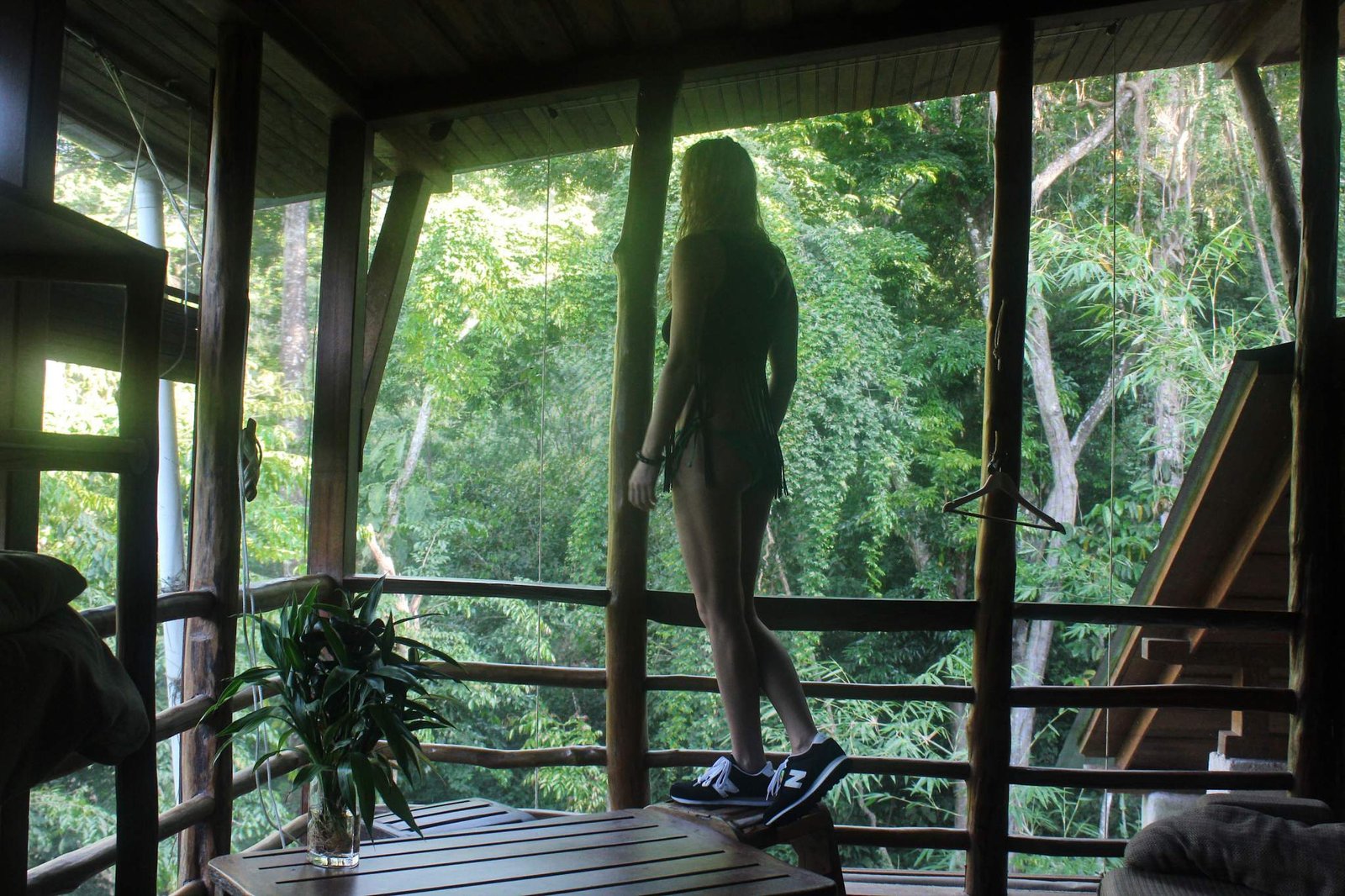 Pico Bonito Natural Park : Eco-Lodge and Honduras' Sustainable Move
The incredible experience we've had at Pico Bonito Natural Park – a true "jungle living" or, living in one of the eco -lodges .
I'd like to preface this Pico Bonito blog with a safety precaution, since the park is right on the border with where drug activity regularly occurs, so you should always be sure of where you're traveling, and make sure not to wander off trails or travel anywhere that you are unsure of, if you're not sure, just backtrack to play it safe.
Honduras's National Parks: Pico Bonito
That being said, Pico Bonito National Park is a beautiful national treasure that has some incredible attractions and natural wonders to offer.
The resort beaches lining the Caribbean at La Ceiba are dominated by the looming bulk of Pico Bonito .
Pico bonito rears up from sea level immediately behind the resort .The lure is the diversity of wildlife habitat in close proximity , the coastal jungle rises through strata of tropical wet , broadleaf and lowland dry forest , diversifying onto the cloud forest at around 1.200 m (4.000 ft) .
There is another influence – the mountain's unusually steep valley formations .Tumbling rivers and rushing streams create dozens of cascades and waterfalls on every level .
Why you should visit Pico Bonito National Park in Honduras
The Biosphere Reserve to which Pico Bonito gives it's name remains one of the least explored in Honduras . Some of the most difficult terrain will stay that way, because access is forbidden to everyone other than professional climbing teams with permission to make ascents .Most of the best of the reserve is accessible near it's perimeter and intermediate height .
There are eight-cable biplane tours available and white water rafting on the Rio Bonito and Rio Cangrejal (in the park's buffer zone) .
Famous for sustainable travel and the best place for whitewater rafting in Honduras, Pico Bonito is a gem.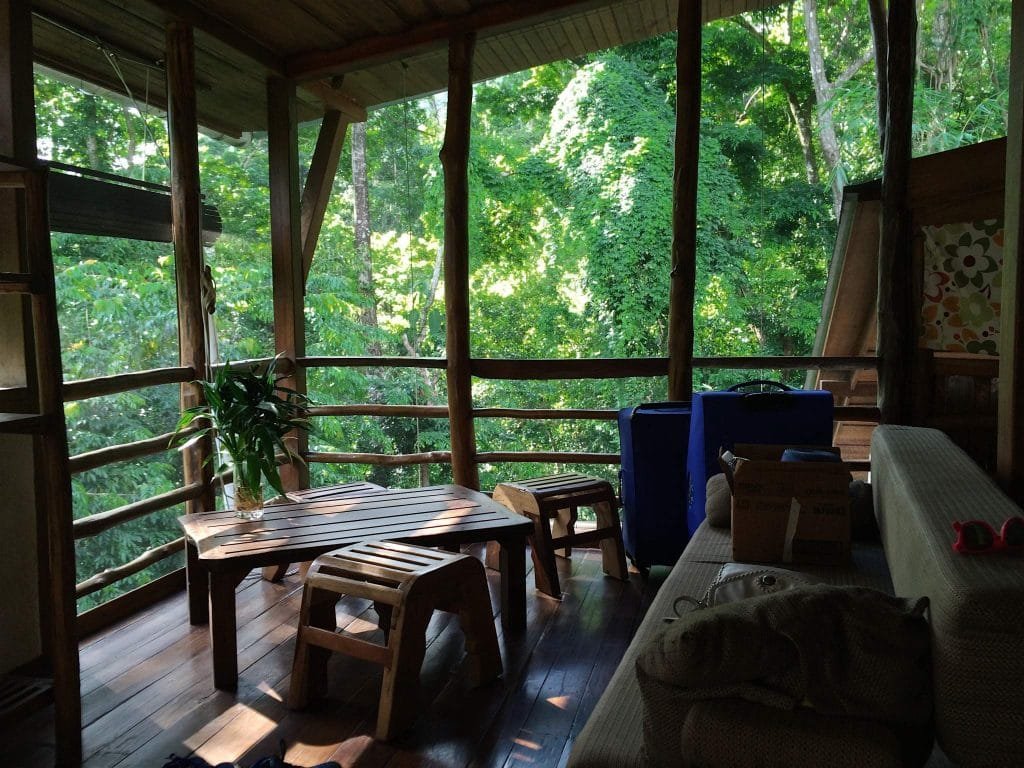 Living room in our eco – bungalow , mosquito nets instead of the windows
It was a big dream of mine to sleep in the middle of the jungle , with all the wild sounds coming through the windows (mosquito nets in our case )
Little did I know , I would not be able to sleep at all because the sounds were overwhelming : the birds , the frogs , and all the wild unknown creatures , I had enough of "exotic" in about an hour and ended up making ear plugs out of toilet paper to fall asleep …
One of the bedrooms – our bungalow had 2 beds and 2 bathrooms.
The balance between visitor entertainment and nature conservation is sympathetic to both . Bravo .
If you're looking for a beautiful place to stay within the park, there are a few eco lodges located within the park that is right in the middle of the gorgeous rainforest and offers units with balcony and porch views of the rainforest. The staff will help to coordinate your transfer from the airport, which can take away some of the worry that is associated with traveling into dangerous Honduran cities. There is a serpentarium and butterfly house on the grounds that are interesting if you're into zoological information and tours. Many guests reported seeing tropical birds, monkeys, toucans, coati, hummingbirds, and more.
Many guests recommend pre-ordering meals since it can take the staff a bit of time to prep the meals. The lodging features a bed, a deck with a hammock, a spa, a pool area, but many guests complained that their rooms didn't feature a refrigerator.
What initially looked like a super exotic , cool hear all the night jungle sounds idea turned into a nightmare 🙂
How to get to Pico Bonito National Park in Honduras?
You can travel from San Pedro Sula to the park via the Hedman Alas bus service, it will drop you off in La Ceiba, a city near the park, where you can coordinate travel into the park with park staff or via a third party. Copan to La Ceiba is 3 hours, San Pedro Sula to Copan is 3.5 hours. So if going form San Pedro Sula to Copan to La Ceiba, the trip is 6.5-7 hours. Bus tickets cost about $20 per trip, so if taking two buses for the entire 7-hour trip, it will be about $40 per person.