Alpaca Sanctuary Awana Kancha : How to Get There and What to See
Llamas and alpacas, which look like miniature camels are actually related to the camel are are the oldest domesticated animal in the world. The llamas and the Peruvian culture are by now synonyms .Locals you meet in Peru , strategically placed at the most touristic sights and photo-ready with their llamas and traditional outfitsLlama souvenirs everywhere you look . Llama steak – the red meat of the Andes …
How to Visit Alpaca Sanctuary Awana Kancha
If you are visiting Peru , you will want to meet these sweetest animals up close and personal . We had an unforgettable date with llamas and alpacas at Awana Kancha sanctuary .
Awana Kancha's animals are one of its best features. All four of the native camelid species live here: llama, alpaca, vicuña, and guanaco.These long-necked animals have lived in the Andes along with the native peoples. The llama and alpaca are domesticated, providing clothing and fuel to people for over 5000 years. Llama are bigger and they're often used as pack animals, while alpaca are wool animals. Vicuña and guanaco mostly exist in the wild, and they're naturally very shy.
Awana Kancha alpaca farm: a perfect day trip from Cuzco
Awana Kancha literally means "the Palace of the Weaver".The place exhibits the four key animals of South America : llamas, alpacas, vicunas and guanacos. It is a great opportunity to see them all together and spot the differences.
What's even more fun ? Feeding them .
You'll have plenty of opportunities for photos with the llama and alpaca, who love meeting people, especially when there's some delicious alfalfa in hand! It's a delight to feed, pet, and take pictures with these curious, friendly animals, but be prepared for slobber! They do spit, and they're messy eaters.
After you've met the alpaca and llama in person, you can learn about how their wool has been used to make traditional fabrics for thousands of years. These processes are still in use today, and you'll be able to see demonstrations of hand weaving with looms by the local Quechuan women. Awana Kancha has several great exhibits that will teach you all about the traditional production processes, along with the vibrant folklore that has kept this craft alive.
How much does it cost to visit Awana Kancha Sanctuary?
Entrance to Awana Kancha is free. You can make a donation or purchase something at the shop. All proceeds go toward maintaining the education center and caring for the animals. The items in the gift shop may seem expensive, but you're getting a unique, handcrafted item. Alpaca wool is unique, highly-durable, and soft. You'll bring home an item you can cherish for many years, as well as supporting an amazing place that is both an educational outreach center and the source of livelihood for people who are dedicated to preserving Andean textile traditions.
Don't miss out on this stop on your journey through the area. If you're taking the scenic route to Machu Picchu, Awana Kancha is a great place to rest, learn about native animals and the traditions surrounding them, buy some beautiful handmade souvenirs, and have a drink, snack, or even a small meal at the cafe before you continue on your trip.
This little excursion is not just for the kids – alpaca is the new therapy animal in the US , and is widely being used to work with kids who have autism and other disorders, as well as in hospices . The therapists are sure that llamas have a sixth sense about people who are needy, ill or frail – and there are many cases that prove it .
Alpacas come in range of more than twenty naturally gorgeous colors, from inky black to warm chestnut and snowy white, and their wool is lofty, soft, and warm.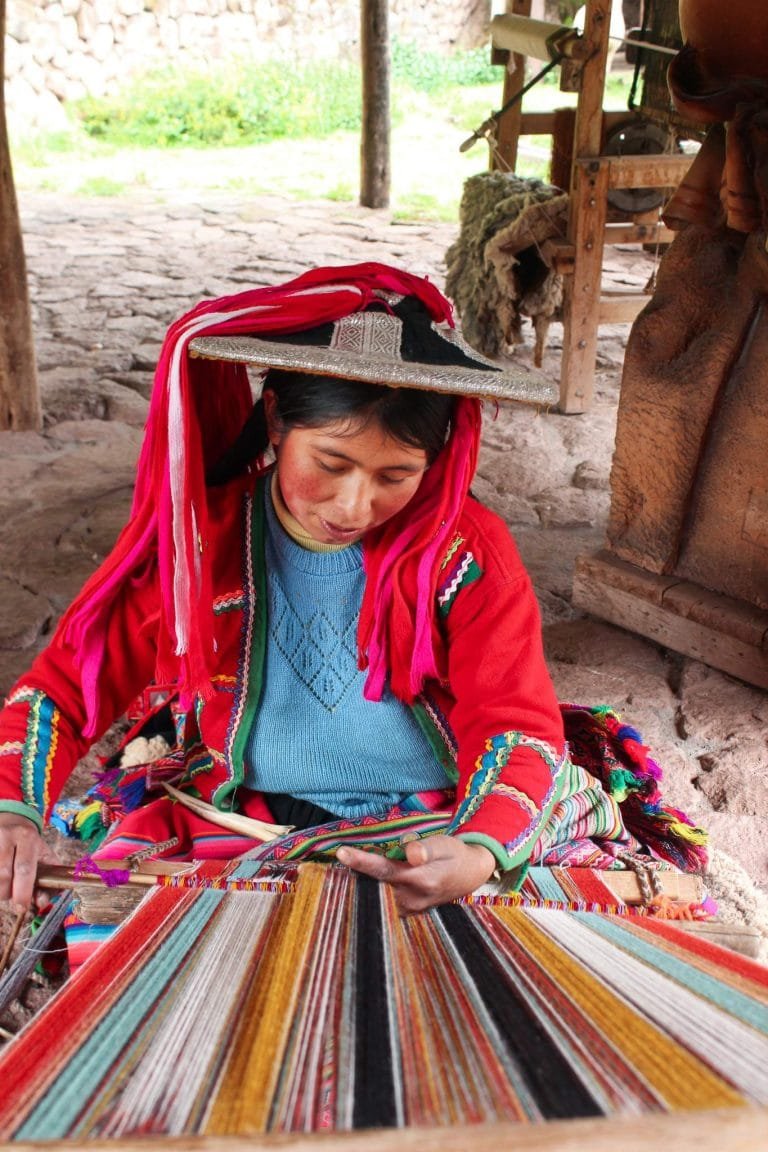 Would you like to visit Alpaca Sanctuary Awana Kancha ?