Visiting Ait Benhaddou,Morocco
Ait Benhaddou resembles some Hollywood movie set for a biblical scene or Indiana Jones movie from a distance. Don't be surprised, but this is actually one of the most famous movie props in the world.
It is part of the World Heritage Site by Unesco, one of the most prominent examples of Moroccan kasbah (fortress).This natural oasis surrounded by mountains and the river was an ideal strategic location.
How to visit Air Benhaddou sight Morocco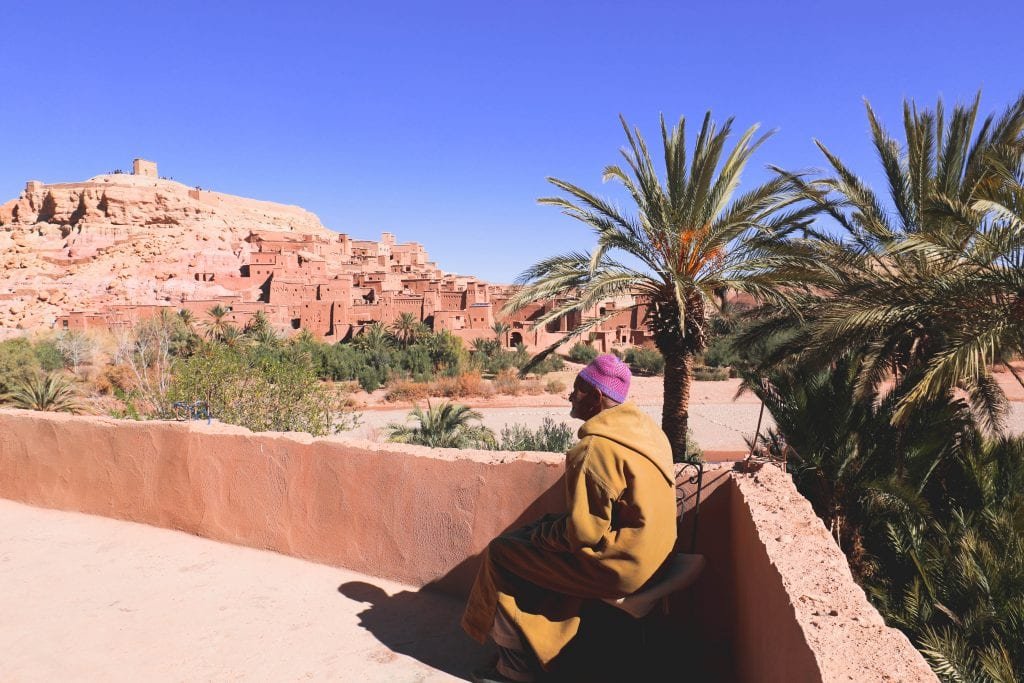 Ait Benhaddou day trip
An endless mud-walled abandoned town creeps from the valley.The mystery is all around it. After crossing a shallow river (little local boys will line up to give you a hand as you cross. They don't mind getting their feet wet for a dollar), you enter the abandoned town of Ait Benhaddou.
It was actually one of the sweetest experiences.
A local boy was holding my hand and keeping me balanced as I stepped from one rock to another. Even if you are an athlete or a gymnast and can balance walking the shallow river on a rope, you should still reward the local boys for giving you a hand.
After crossing the river, you reach a steep hill.
This is where the walk to the summit begins – every second of it makes you feel like a movie character! There is a crumbling casbah at the summit, with some souvenir shop(of course) and a "rooftop" cafe where you can sip tea looking at the green oasis sparkling below, filled with palms, dates, and olive trees.
Initially, the city was once the main stop on the caravan run between Marrakech and the Sahara. It's a great example of southern Moroccan architecture.
It is now home to five families, with a mosque, two cemeteries, a public square, and threshing grain fields outside of the walls. Other than that, there is not much to see. Exept for a couple of souvenirs shops,a carpet shop. and a small museum (made for tourists)displaying the photos of great directors and actors from their movie sets in Ait Benhaddou.
You can walk the narrow streets of the abandoned town,have tea in one of the viewpoint cafes, and imagine yourself in a movie.The setting was made for it .
There is also a wall of fame, as some of the most famous movies were shot here from Hollywood biblical epic to art house. Gladiator "The Mummy," and Lawrence of Arabia just to name a few.