Travel Guide to Cusco – the Capital Of the Inca World
While travelers are likely to use the city as a launching point for Machu Picchu –Peru's largest tourist attraction –Cusco is well-worth a visit in itself , when you travel to Cusco, you feel like the city that just seems to be frozen in time .
Cuzco, often spelled "Cusco" or sometimes "Qosqo" ,was once the capital of the Inca world, but today it's a city that comfortably caters to the hordes of visitors who stop over.
Cusco Peru travel guide
Cusco will charm you from the first second , with its cobblestone streets and clay-tile roofs, men and women in indigenous garb selling fruits and vegetables, with the memory of the Inca remaining in the majestic ruins .
You will find meticulously preserved traditions and relics dating back centuries everywhere. Red-tiled roofs, whitewashed walls and romantic cobblestone streets give this city a strong cozy romantic feel . Cusco is very compact , it feels like you can walk about everywhere in just 20 minute .
All of the grand attractions aside , Cuzco poses some challenges for even the most seasoned visitor : I'm talking about the altitude . Any experienced traveller will tell you : climbing Machu Picchu is easy (especially if you take one of the tourist buses), it's experiencing Cuzco that can be hard .
Acclimatize Peru Style
Travel to Cusco is not complete without coca leaves
First things first : you need to acclimatize . Andean people have been using the coca leaf ( a controlled substance in most countries( for centuries , to combat altitude sickness ) The coca leaf has many different medical properties .
How to use it :
it can be steeped to make tea or chewed in a wad like tobacco.
Anywhere you go in Cuzco — in stores, restaurants, hotels and hawked by women in traditional woven garments . They even offer it on the plane from Lima to Cusco !
How much is coca leaf ? – One Peruvian sol, about 30 cents.
Another great rule for any acclimatization : hike high , sleep low . And limit your alcohol consumption . There will be no avoiding the altitude sickness , but these simple tips should help you feel not as miserable . Even when you feel your worst , especially on your first days upon arrival , a little walk can do miracles . And there is so much to see around this colonial charming town – just keep reading .
You will see many beggars throughout the center city. According to the locals , it's more than appropriate to give them a few coins on Saturdays, a day set aside especially for almsgiving.
You travel to Cusco and easily go by without speaking Spanish or speaking very little , but if traveling to Sacred Valley ,you will encountered locals who speak mainly Quechua, the language of the Indians.
Tip: Guidebooks usually warn of pick-pocketing, purse-snatching and other crimes, we were once "attacked" by a flock of little kids trying to sell us handmade bracelets , but if fact just making sure we reach into our wallets so they could knick it . Watch out for the cuties so avoid dark streets at night, carry little cash and wear no jewelry is the best way to travel around Cusco .
Markets – the special part of Cusco you won't want to miss.
We lived in a hotel right next to the market . I will never forget the cab bringing us there from the airport and the first thing I see when I walk out : blood in the streets . It was a life stock ,market meaning the "goods" were cut right there right then , and later on when the cleaning crews were washing the floors the water , the bloody red substance , as just running down the mobbed street covering it with good like a scary movie .
You will see it all : Sacks of freshly harvested purplish potatoes piled , people selling a freshly slaughtered cow, including the head , fresh vegetables and flowers .
San Pedro Market in Cusco
The most popular market , it's both : touristy and local . Expect to see everything there . The locals selling bright textiles , alpaca hats , Guinea Pigs .
The atmosphere is lively and colorful, filled both with tourists and residents who are simply shopping for groceries.
They say that you can find better bargains in San Pedro Market than in Pisaq and Chinchero markets .
Situated on Thupaq Amaru, the market is open until 6pm every day and is a great place to get a feel for local crafts and local Peruvian food. The first thing you will notice is the colours. Splashes of red, purple and pink jump out from the woven materials hanging in the stalls. The next thing you will notice is the smells. The San Pedro market is jam packed full of food vendors. Pick up an empanada or a tamale for lunch while you wander through the stalls. If you are still acclimating and aren't feeling well be sure to find yourself some coca leaves to chew on, this is an age old Peruvian remedy!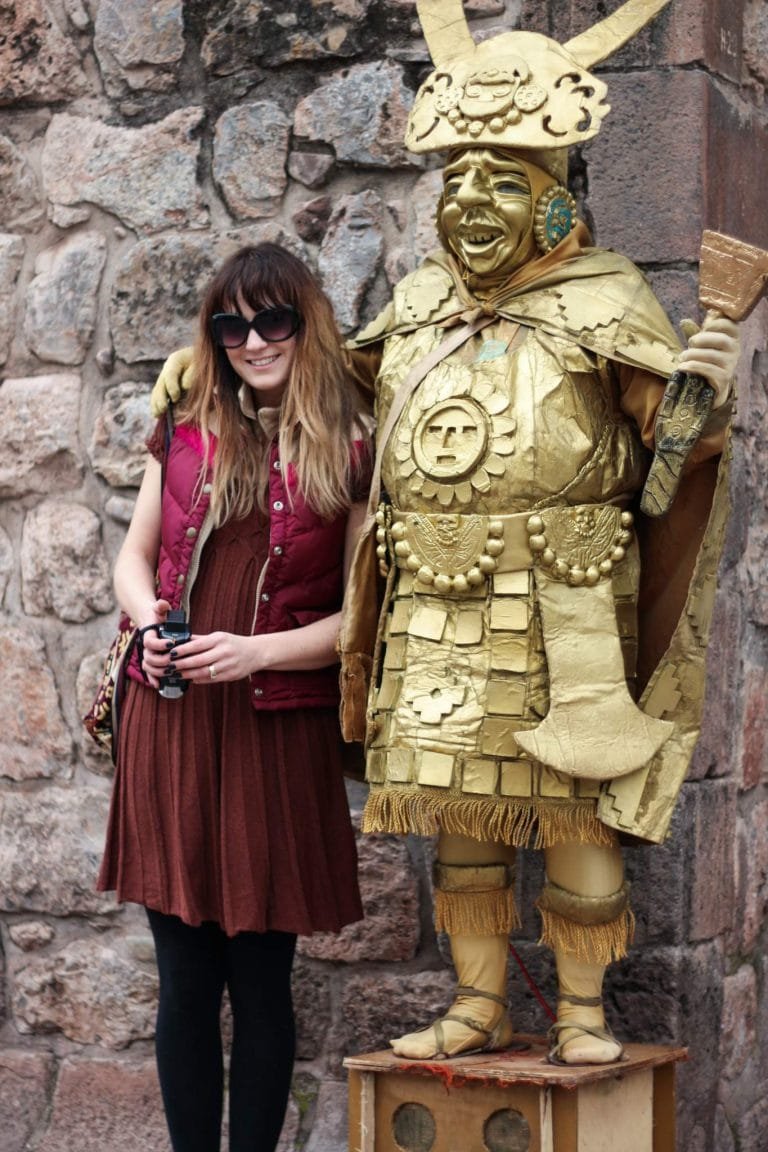 Cusco is considered the party centre of Peru. Nightclubs, pubs and restaurants draw in backpackers and help create a pulsating, fun atmosphere. Mama Afrika and Ukukus seem to be particularly popular among the young folks passing through the city.
Cuzco, a unique blend of European and Inca sensibilities with superb restaurants, hotels and accessible ruins.
Like most Peruvian cities, Cuzco has a central square -the Plaza de Armas -but what sets it apart is the collection of grand colonial buildings, mostly constructed on the foundations of Incan buildings and with the use of original materials from sacred sights , Saqsaywaman for instance , which is just a 30 minute hike away from the city . You can see the remains of the heavy limestone and volcanic rock architecture that the Incas were using in their structures .
Cusco Cathedral
In both – art and legends , this cathedral represents a fascinating fusion of colonial spanish and indigenous inca traditions .
Cuzco cathedral is a masterpiece of spanish colonial architecture in the Americas is not about overall majesty but the details . This cathedral reflects the interesting fusion of berian and Inca cultures .
For example , the puma head carved into the huge main doors or the cuyo– guinea pig – among the dishes served in "the last supper" that Marcos Zapata painted high above the nave .
Begun in 1560 , it took spanish architects and Inca artesans more than a century to finish the edifice , built over the ruins of the Inca emperor Viracocha's palace .
Much of the stone came precut – pilfered from Inca structures like Saqsaywaman Fortress . And with these stones came myth and legend… one of the legends is that the Inca prince lives bricked up in one of the massive bell towers , awaiting the day when it falls and he can lead the civilization to renewed glory . If you travel to Cusco , you are most likely to see it from any part of the city , it's grand .
Cusco's architecture is a combination of Inca ruins and colonial style structures , which tells a story of a city with two cultures : indigenous and foreign . And the threat to the indigenous side , for example , the convent of Santo Domingo was built on the remnants of Temple of the Sun .Perhaps them most beautiful city in Peru , Cusco includes such highlights as the Incan stone – masonry of Hatumrumiyoc and the palace of Inca Yoca with its 12 angles stones , and the San Blas neighborhood , and the Plaza de Armas .In the distance the imposing walls of Saqsawaman , a former fortress , keep watch over the city . If you travel to Cusco , you can see the sight literally at your lunch break , as it's located only 30 min walking distance from the city or a 10 min taxi ride .
Francisco Pizarro
The Inca Empire flourished for half a millennium before falling to the Spanish conquistador Pizarro .The Inca city was sacked by Pizarro in 1533 .Cuzco was the ancient capital of the Inca Empire and later a colonial city .
One of the best attractions of Cuzco is the Coricancha, an Incan ruin .Once the central and the richest temple of the Empire ( remember , Cuzco , was not just the capital of the great Inca Empire , but "the navel of the earth" !) the Coricancha is lined with 700 sheets of solid gold. The early Spanish colonizers of course ripped away the gold and eventually built the Santo Domingo church over the structure. The church was heavily damaged in earthquakes in 1650 and 1950, but its foundation was unaffected and it now represents one of the best-preserved pieces of Incan architecture and is definitely worth checking out . Today you can experience the grandeur of the baroque church Santo Domingo . Built on massive granite Inca foundations, it was once the temple of the sun .
How to get to Cusco
If you decide to travel to Cusco , to get to Cusco City, you can fly in directly to the Alejandro Velasco Astete International Airport, which is about 20 minutes outside of the city. You could also bus in or catch a connecting flight from Lima.
How to get around Cusco
Once in Cusco, you can easily walk around, catch taxis or even grab a ride in a collectivo. Collectivo's are mini vans that transport people from cities to surrounding villages and towns. If you prefer your own taxi but are worried about being ripped off or not being safe, you can easily Uber from here to there.
Narrow central streets like San Blas and San Cristobal were simply made for afternoon strolls ; they are lined with well-preserved colonial buildings constructed Spanish on the remnants of Incan structures .
Essential tip : wear a hat and use sunblock. Partly cloudy skies, at least during my week in Cusco, can lure travelers into a false sense of security. But the sun in Peru is fierce, no matter the cloud cover.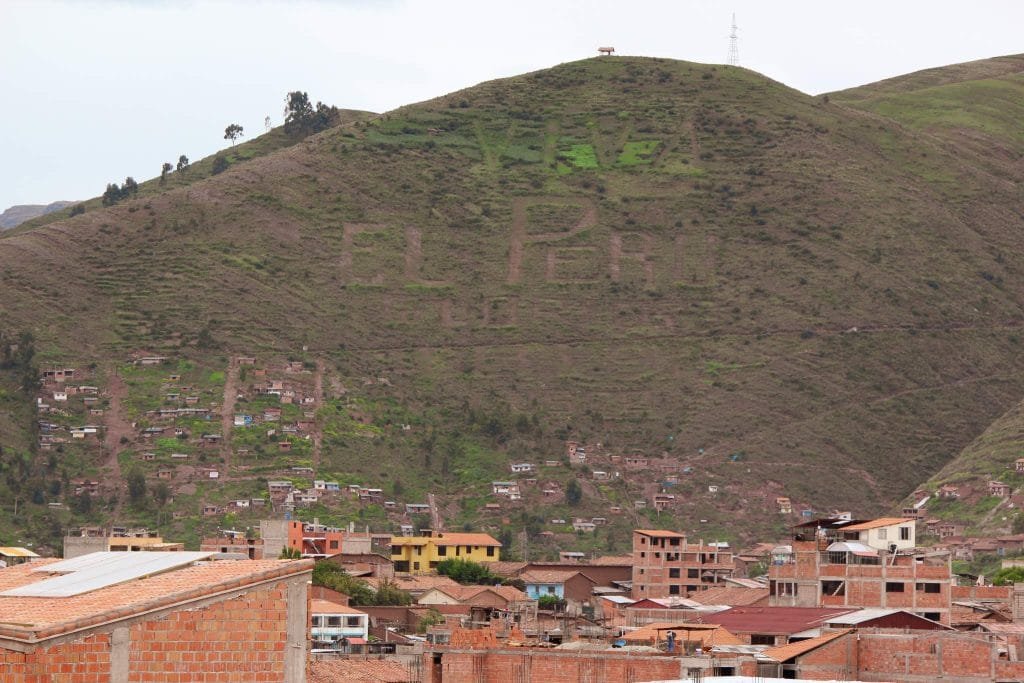 Rows and rows of cute little boutiques in the alleys and courtyards offering Andean best sellers : hand-knitted sweaters and hand-woven rugs made of – of course – alpaca and with the intricate designs of Incas and other indigenous tribes. Oils and watercolors of the Sacred Valley painted by local artists, gold jewelry, chocolate and local crafts .
I hope this travel guide to Cusco is helpful !