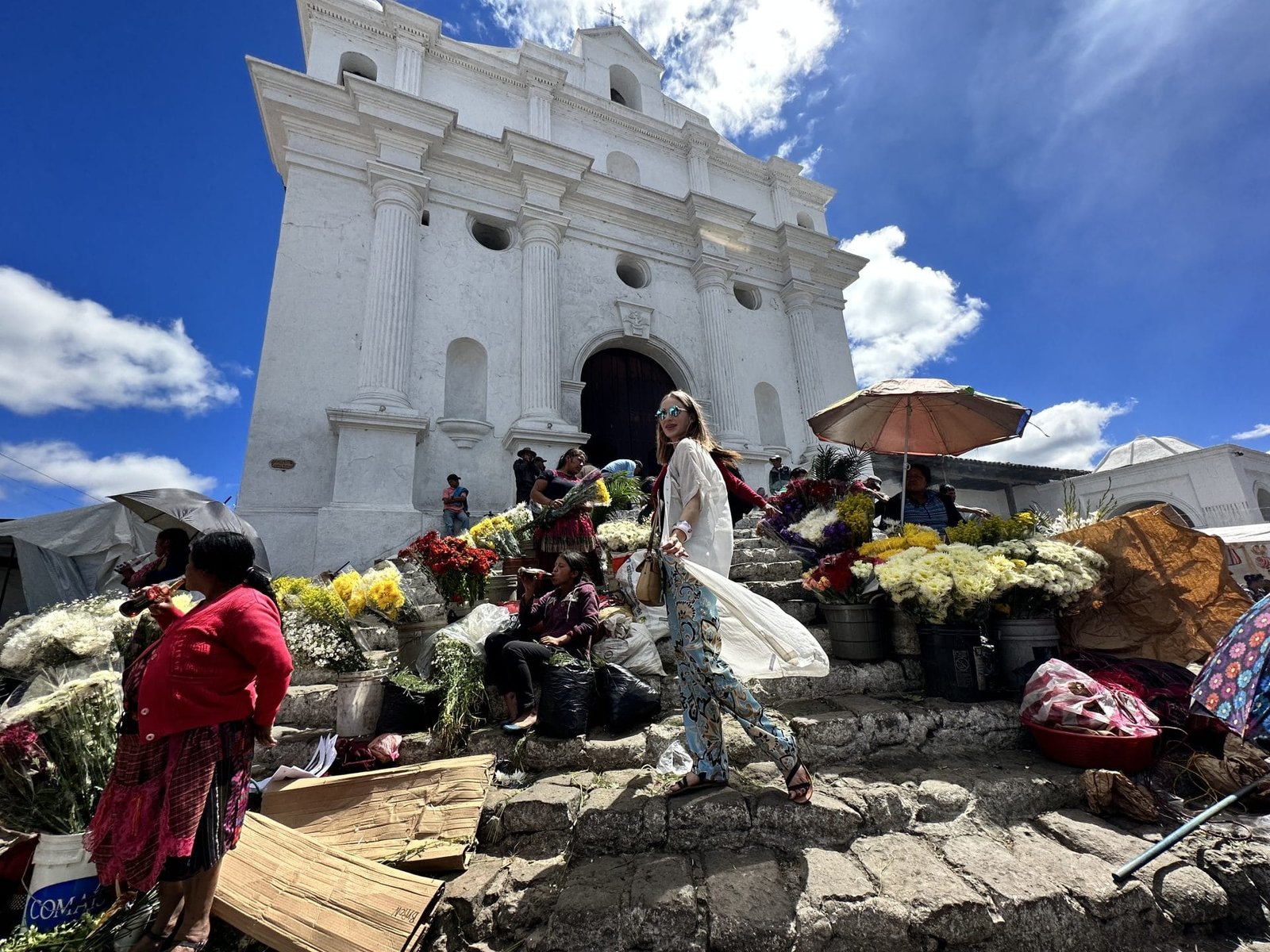 Chichicastenango Market, Guatemala – A Perfect Day Trip
Why you should visit Chichicastenango Market, Guatemala
Chichicastenango is one of a kind–the normal, peaceful old town days of cobblestone streets filled with a few old men passing the time. Suddenly transform into something out of a fairytale on Thursdays and Sundays! With rows upon rows of colorful stalls spilling from the plaza into the alleyways, it's like stepping foot in an exotic wonderland.
What is the best day to visit Chichicastenango?
Every Thursday and Sunday, farmers and weavers from this picturesque region drive to Chichi to congregate and sell their wares. Here, you'll find countless stalls boasting endless offerings of fresh local produce, live and dead poultry, shoes, clothing, batteries, purses, hammocks and more. Perfect for visitors looking to stock up on traditional Mayan robes or curious tourists wanting a souvenir.
Can you visit Chichicastenango on weekdays?
Believe it or not, Tuesday can be an exciting day in Chichicastenango! Tuesdays provide a chance to experience the spiritual home of Quiché Mayan culture at its most calm and peaceful. You might even get the chance to pronounce this six-syllable town name for real. Grab your camera and relish an entirely different side to Chichi without any hustling tourists.
How many days should you spend at Chichicastenango?
One well-filled day can provide a satisfying glimpse into what makes the town so special.
Spend your day getting lost in the labyrinth of meshed market stalls, explore the two churches – one catholic and one evangelical. If you still have time, head over to the cemetery with its funicular to watch the local Mayan ritual played out. Don't worry about shoveling all these experiences into an hour or two; it's just not doable!:)
One day of delight from your Guatemalan adventures will give you memories (and maybe some souvenirs) that last for eternity.
A day in Chichicastenango is like a well-stocked, ancient treasure chest that you need to open!
Should you visit Chichi alone or with a guide?
The bustling Chichicastenango market is such a vibrant wonder of color and creativity it's hard to know where to begin! To make sure you don't get lost in the chaos or struggle if your Spanish isn't fluid, hiring a local guide will help you make the most of your time there.
Where to find a guide in Chichi? Plenty of guides will approach you at the Saint Thomas church.
It's not your average flea market – Chichicastenango is the largest Central American market. Vendors sell items from woodcarvings to masks and hammocks to pottery. Even if the sheer array of products seems overwhelming when first approaching, once you get into the flow of things, it isn't so hard to identify different areas, like flowers near the church's front steps or textiles at one end and produce in another corner.
Iglesia de Santo Tomás – Saint Thomas church
The Iglesia de Santo Tomás church is an impressive tribute to history and culture. Step inside the centuries-old church built in 1545, and you'll find yourself just steps away from Mayan worshipers who have been using the temple for most of its lifetime!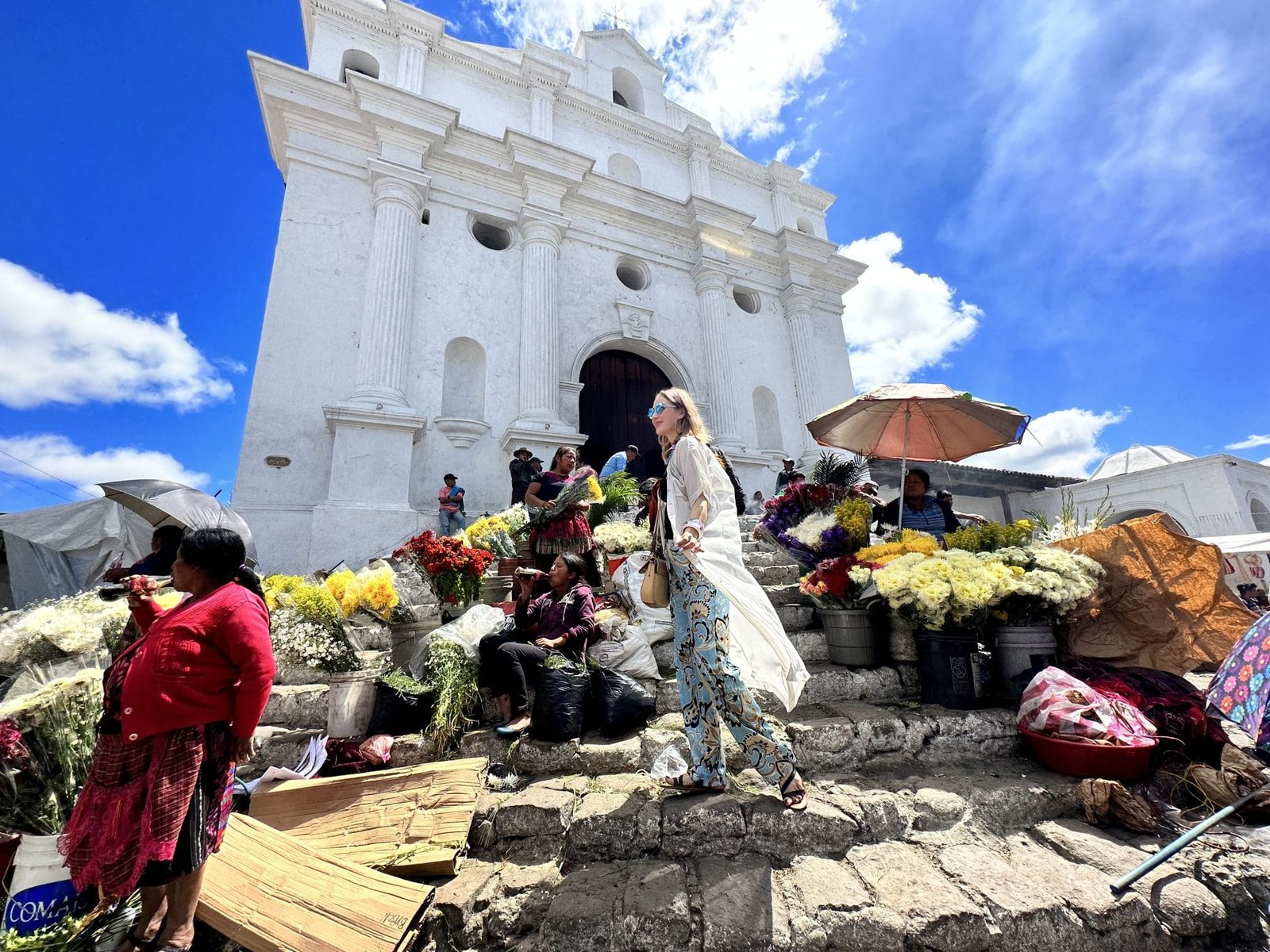 Not only will you step back in time, but if you're lucky enough, you may even hear K'iche – the traditional language of the Catholic Maya priests. As if that wasn't fascinating enough, these priests still use the ancient rituals on their pilgrimage to this nearby Chichicastenango market.
Mayan ceremony traditions
indigenous religious practices still thrive in Chichicastenango through processions held around the Church of Santo Tomas overseen by the cofradías.

Centuries-old Mayan ceremony traditions come alive in the Chichicastenango market. While it is usually bustling with everyday shoppers, the flower section of the market can become quite a pilgrimage site when the priests hold their traditional services on the church steps.
Interestingly, 18 steps symbolize each month in the Mayan calendar – an impressive decorative feature they had maintained long before this place gained fame for its traditional handicrafts and flowers!
Chichicastenango Cemetery
If you'd like to experience the ultimate in chromatic burial sites, Chichicastenango Cemetery is where it's at. What's particularly wondrous is that each shade has a symbolic meaning behind it. So while mothers are honored by turquoise graves and grandfathers celebrated with those in yellow, for those with an aversion to tradition, there's even a pop of green or red available! But that's not all this vibrant cemetery is good for. On the Day of the Dead, rituals take over from emotions as families swathe the tombs in incense, alcohol and even chickens as gifts .
Ah, Chichicastenango Cemetery– a graveyard full of hues! Every hue has its own special meaning. Sure, we all know the classic tombs painted white to denote purity and turquoise for female protection, but what about graves colored in lime green or red in honor of the deceased's favorite color?
It's not much more flashy than an ordinary cemetery – every shade means something special. Who'd have thought a cemetery could be worth such a long-winded symbolic lesson?
Colors
A visit to the Chichicastenango Cemetery in Guatemala might just feel like a trip to a festival of the dead. Brightly painted tombstones of all shapes and hues. Vibrant displays of flowers adorning them, provides an almost celebratory feel in contrast to the usual atmosphere around cemeteries.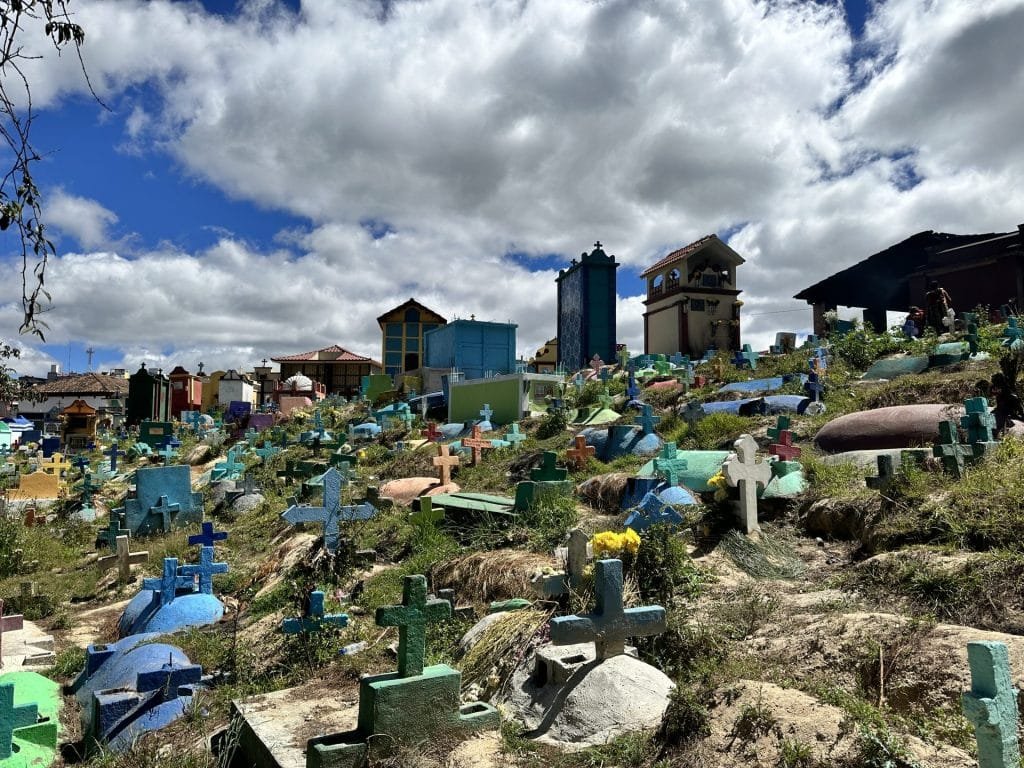 While some may think this morbid, painting tombstones, this way is actually a traditional cultural expression of remembrance from Central America. How better to honor and pay tribute to your departed loved one than with their favorite color?
Day of the dead
During All Saints Day, or the Day of the Dead, the cemetery becomes a hotspot for activities! You won't find any ghost-busting gear here. Rather, locals dress up in colorful clothing and set to work cleaning, tending and decorating graves with flowers, making it more closely resembling an outdoor art gallery rather than a graveyard! What's more, picnics happen all around; bringing together the living and the dead. To top it off, giant kites of all vibrant colors take to the sky with personal messages written on them – said to be delivered directly to their deceased loved ones. It even gives a whole new meaning to "letting go"!