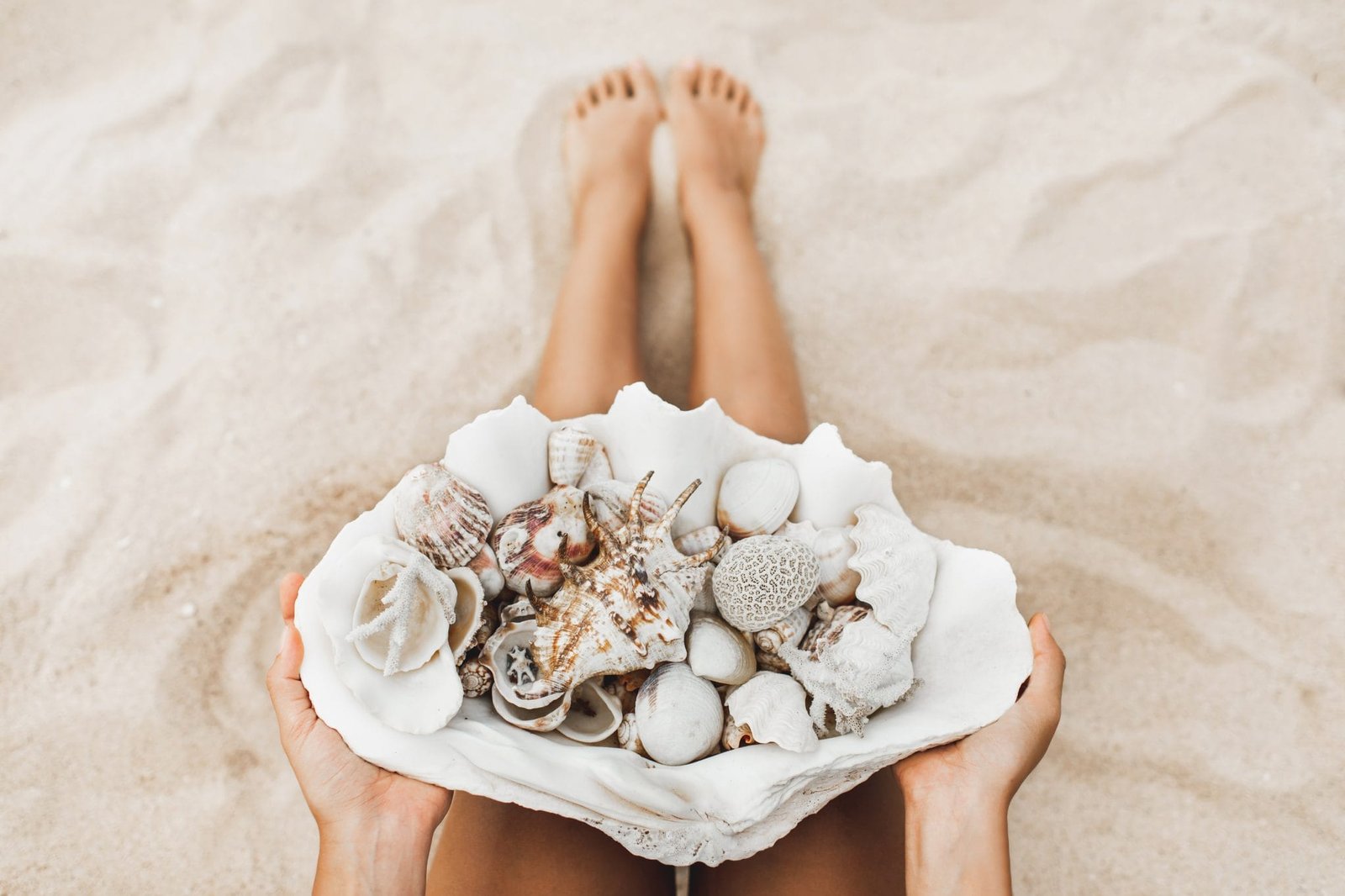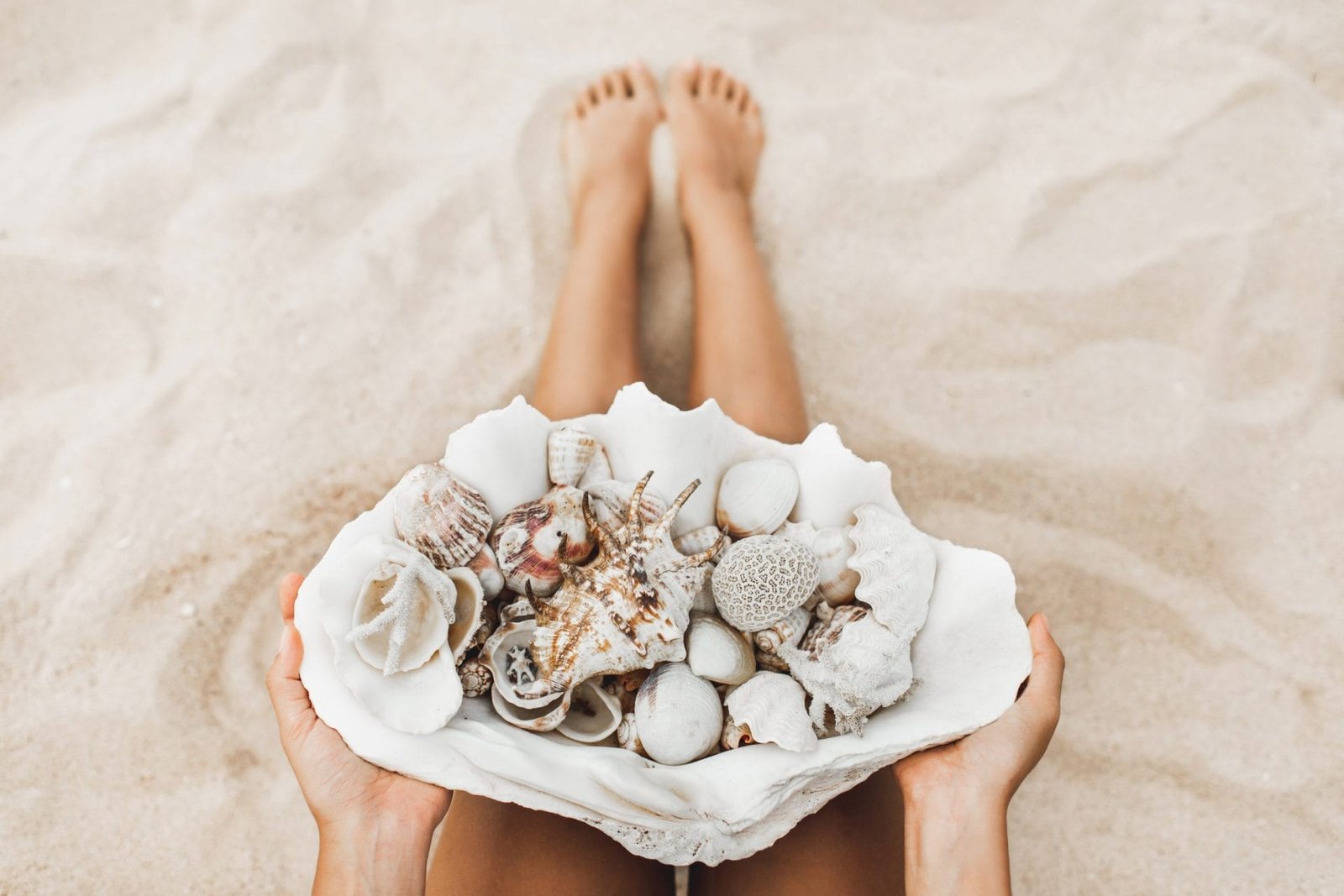 Marco Island:Best Shelling Tours and Beaches
Most people come to Marco Island for the beach or shelling, and it's easy to see why. The crystal blue waters of the Gulf of Mexico make for a magical setting. It's no wonder that Marco Island is such a popular destination for sunbathers and relaxation seekers. And of course, let's not forget about all the local wildlife. Marco Island is truly a unique place you must see to believe.
Marco Island is a great place to enjoy the sun, the water, and the shells.
Shelling is a popular activity on Marco Island, as the island is home to many beautiful shells.
When is the best time to go shelling in Marco Island?
The best time to go shelling is within an hour of low tide, when the beach is most exposed. You can find tide charts online or at your hotel's front desk. Storms tend to wash more shells ashore in the winter months, so if you're visiting during that time of year, keep an eye out for especially good shelling conditions. In popular shelling destinations such as Sanibel Island, Marco Island, Captiva Island collectors often search at night to avoid competition.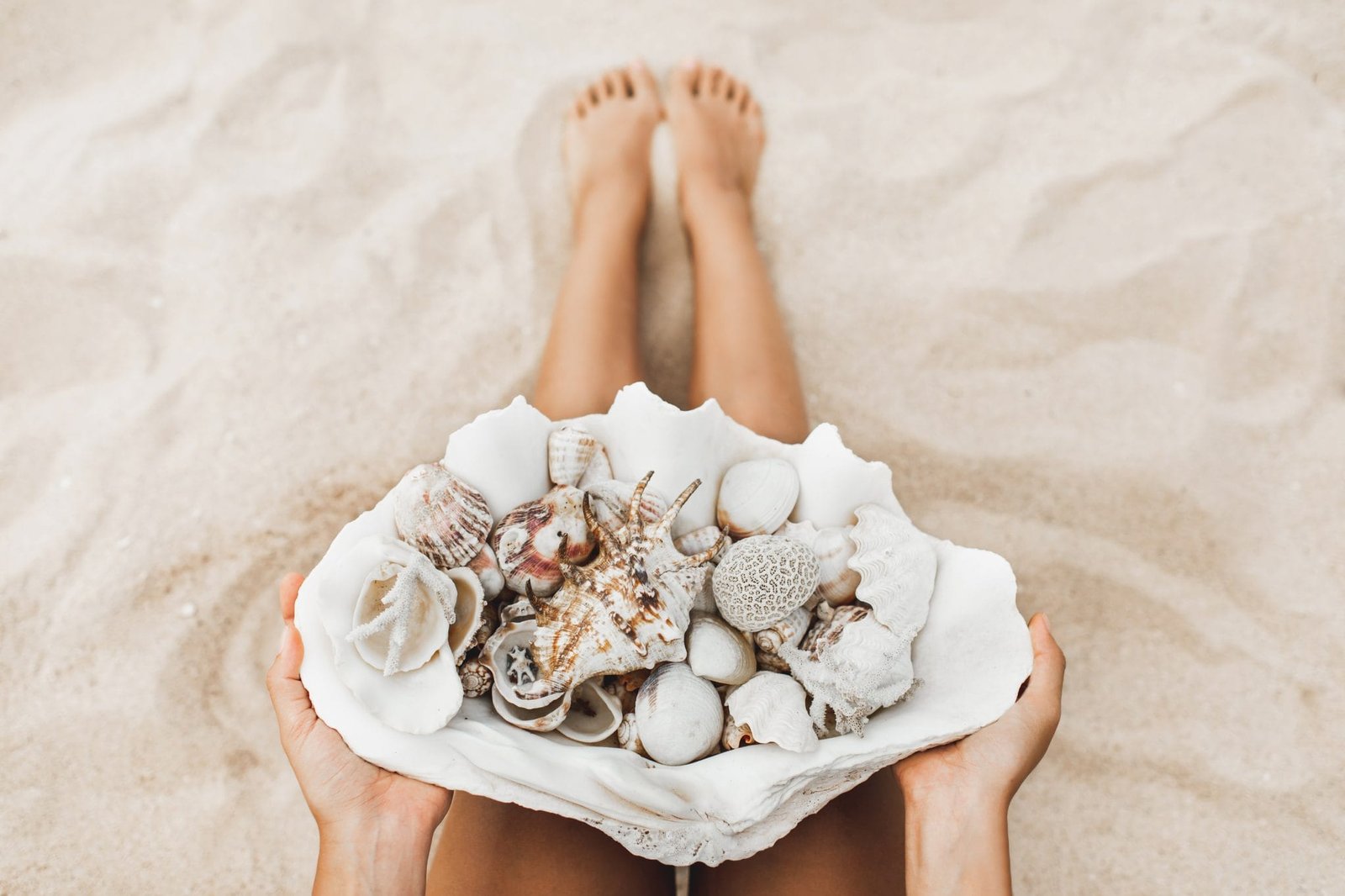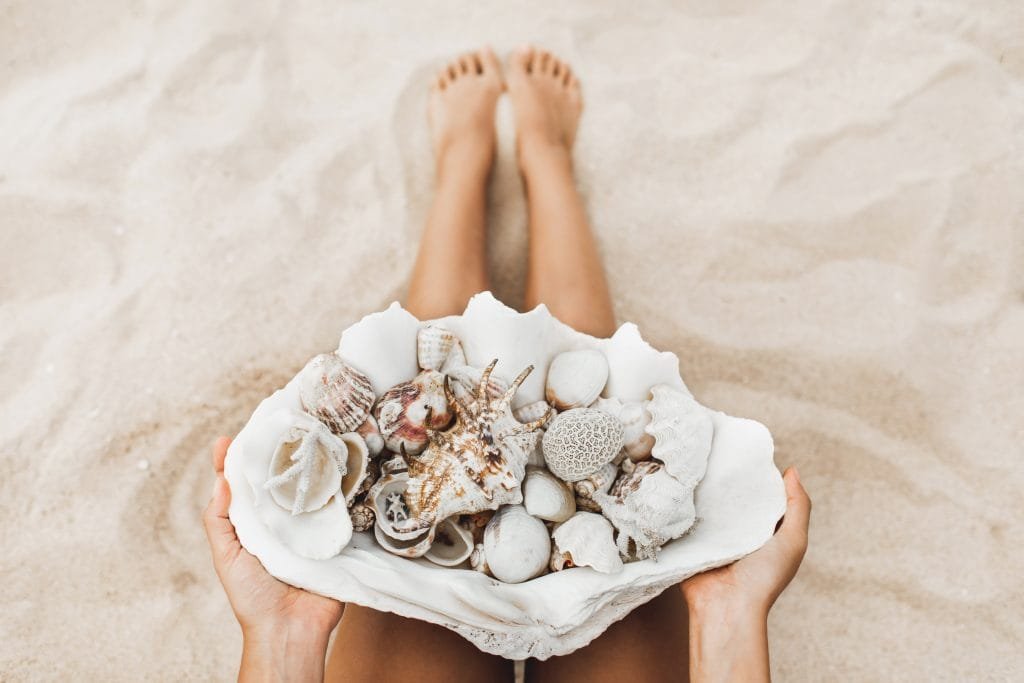 What type of shells can you find in Marco Island?

Marco island is home to 400 different shells, making it a real paradise for beachcombers. You can find all sorts of shells here, from lion's paws and moon shells to clams and cockles. In addition to shells, you may also find dried starfish, sea urchins, and horseshoe crab shells. So keep your eyes peeled next time you're on the beach – you never know what you might find!
Why you should take a shelling tour in Marco Island?
They say that shelling tours in Marco Island is a shell of a good time…
On a shelling tour you can get to hidden locations that have fascinating shells that lay untouched. For example Ten Thousand Islands. As well as other seclued beaches that have the title of the Best Shellign Beaches in South Florida.
The most prized shelld is the Junonia shell and this is what you are more likely to find when taking a shelling tour in Marco Island.
On Marco Island shelling tours you'll learn all about the local islands, local wildlife, and even some of the history behind it all. Shelling tours are a great way to experience all that Marco Island has to offer.
The best beaches in Marco Island for shelling

Marco island is famous for its shelling, especially at South Beach or Tigertail Beach.
But f you want to find the best shells, charter a boat or go on a shelling boat trip to Keewaydin Island, Cape Romano, or one of the other uninhabited cays. You'll be able to wade through piles of shells and find some great ones to take home. Really, any beach in Marco island is definitely the place to go if you're looking for shells.
Marco Island public beaches
There are two main public beach access points on Marco Island :
South Beach
Tigertail Beach
South Marco Island Beach Access is less busy than Tigertail Beach and is a great place for families to go shelling, beach fishing, or to watch dolphins playing in the surf.
Tigertail Beach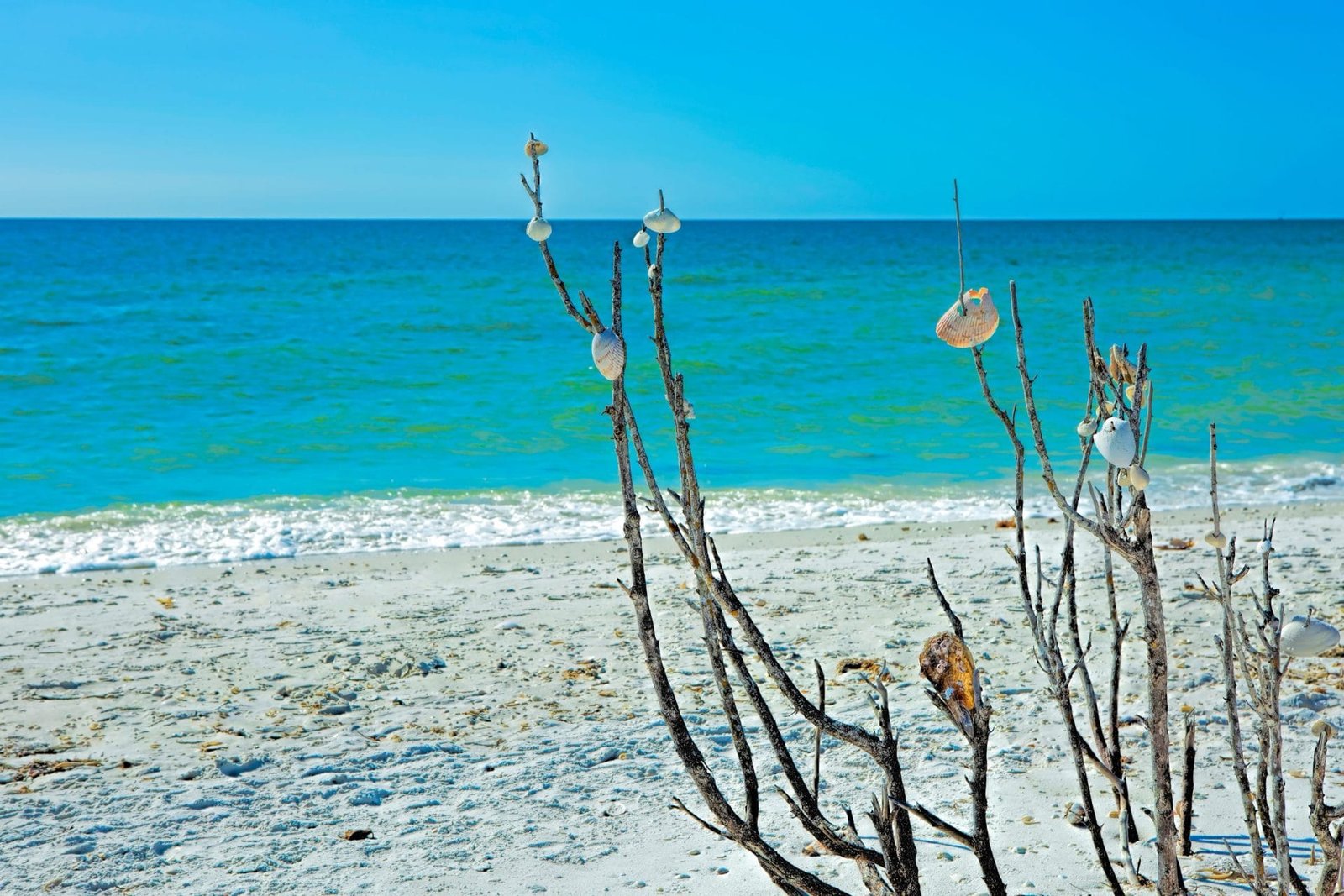 Tigertail Beach offers tidal pool exploration and a variety of wildlife. The Florida Fish & Wildlife Conservation Commission lists Tigertail Beach as one of the best birding sites in Southwest Florida.
Species of birds you might observe:
red knots
pelicans
osprey
bald eagles
falcons
Wilson's
Activities in Tigertail Beach
Looking for something more active?
Rent a kayak or a paddle board and explore the lagood from wanter! That's the only way to access to their own private sandy spot on the 3-mile long Sand Dollar Spit. If you do rent kayaks or paddleboard, make sure you go in low tide. It can be up to 3 feet deep at high tide. Tigertail Beach offers wonderful shelling opportunities for those who love to collect shells as well as for wildlife lovers.
How to get to Tigertail Beach
Tigertail beach is located on the south end of the island and is known for its beautiful white sand and clear blue waters. Tigertail Beach is open from dawn to dusk and parking is $8 per day per vehicle or $1.50 per hour for non-beach parking pass holders.
South Beach
South Beach is another one of the two public beaches in Marco Island.
South Beach access is Located on South Collier Boulevard, Marco Island. From here, you can walk across South Collier Blvd to one of only two public beaches on the island. The scenic walk, to the beach, is lined with sable palms and plush hotels.
If you are looking for a beachfront restaurant, check out Sunset Grille. Sunset Grille is situated on South Marco Beach and serves typical sports bar favorites like nachos, wings, and quesadillas along with clams, shrimp and seafood. As its name implies, the best way to enjoy Sunset Grille is by watching the sunset
Keewaydin Island

The west side of Keewaydin Island is a hot spot for shelling, and the island is only accessible by boat.
You don't have to buy a tour to get to Keewaydin Island- just take a shuttle to Keewaydin Island.
Adult tickets are $44 per person and children are $22 per person. So plan your trip today and enjoy great shelling opportunities that Keewaydin Island has to offer.
Shelling tips
Before you add a shell to your collection, it's important to make sure it's not still inhabited.
How to tell if a shell is alive?
With the spiral-shaped gastropods, you should be able to see the creature. A shell is usually much heavier when there's an animal inside. Some shells, like the queen conch, are protected by law and it's illegal to remove them from their natural habitat. So, before you start gather shells, be sure to familiarize yourself with the relevant regulations.
How to clean shells
Why do you even need to clean shells? The answer is simple: to get rid of the funky smell! And kill any bacteria or organisms living in the shells. 
Simply mix bleach into water at a ratio of 1 TBSP per gallon, and let the shells soak for a few hours.
Rinse them off, using an old toothbrush to clean out any dirt or debris from the crevices.
Once they are dry, you can give them a quick spray with clear acrylic or rub some mineral oil into them to bring out the colors and add shine.
In just a few simple steps your seashells will be ready to display proudly in your home.
Why are there so many shells in Marco Island
Marco Island is a paradise for shell enthusiasts. People oftern wonder, why are there so many shells in Marco Island?
The sheltered Gulf waters offer an abundance of sea life, and the island's sandy beaches are a perfect place to find shells that have been washed ashore.
With so many shells to be found, it's no wonder why Marco Island is often referred to as the "Shell Capital of the World." The island is also located at the end of the fossil record for many species of shells. This means that over millions of years, the earth has been eroding away and many of these shells have ended up on Marco Island's shores.
The current
Another reason why there are so many shells in Marco Island is the island's location. Marco Island is situated at the meeting point of two strong currents – the southerly current that flows down the Gulf Coast from as far away as the Panhandle of Florida, and the cross-current coming in from the deeper Gulf near Cape Romano.
The combination of currents results in a constant supply of shells being brought to the island from all over the Gulf, resulting in an ever-growing shell population.
When is the best time to visit Marco Island?
The weather is warm year-round, making it a great getaway at any time of the year. However, some months are better than others for Marco Island weather.
September, October, and November offer the perfect blend of warm days and cool nights. Temperatures hover around the 80s, making it comfortable to spend days outdoors without feeling overheated.
January is the coldest month on Marco Island, with temperatures dipping into the 60s. However, even in the winter, Marco Island is relatively mild compared to other parts of the country. So whether you're looking for a summer escape or a winter getaway, Marco Island is the perfect place to enjoy some sunny weather.
Marco Island is a great day trip from Miami
How to get to Marco island from Miami
Marco island is located about 103 miles from miami and it will take you approximately 2 hours to drive there.
Other great places for shelling in South Florida
Sanibel island is another world famous shelling destination.
Sanibel Island is known for its shells – in fact, it's reputed to be one of the best shelling beaches in the world.Most of Sanibel island lies on an east. west axis and tangles the seashells against the Gulf's currents. That's what makes Sanibel Island world's top 3 shelling destinations.
cemetery
Sanibel's beach looks like a cemetery of shells!