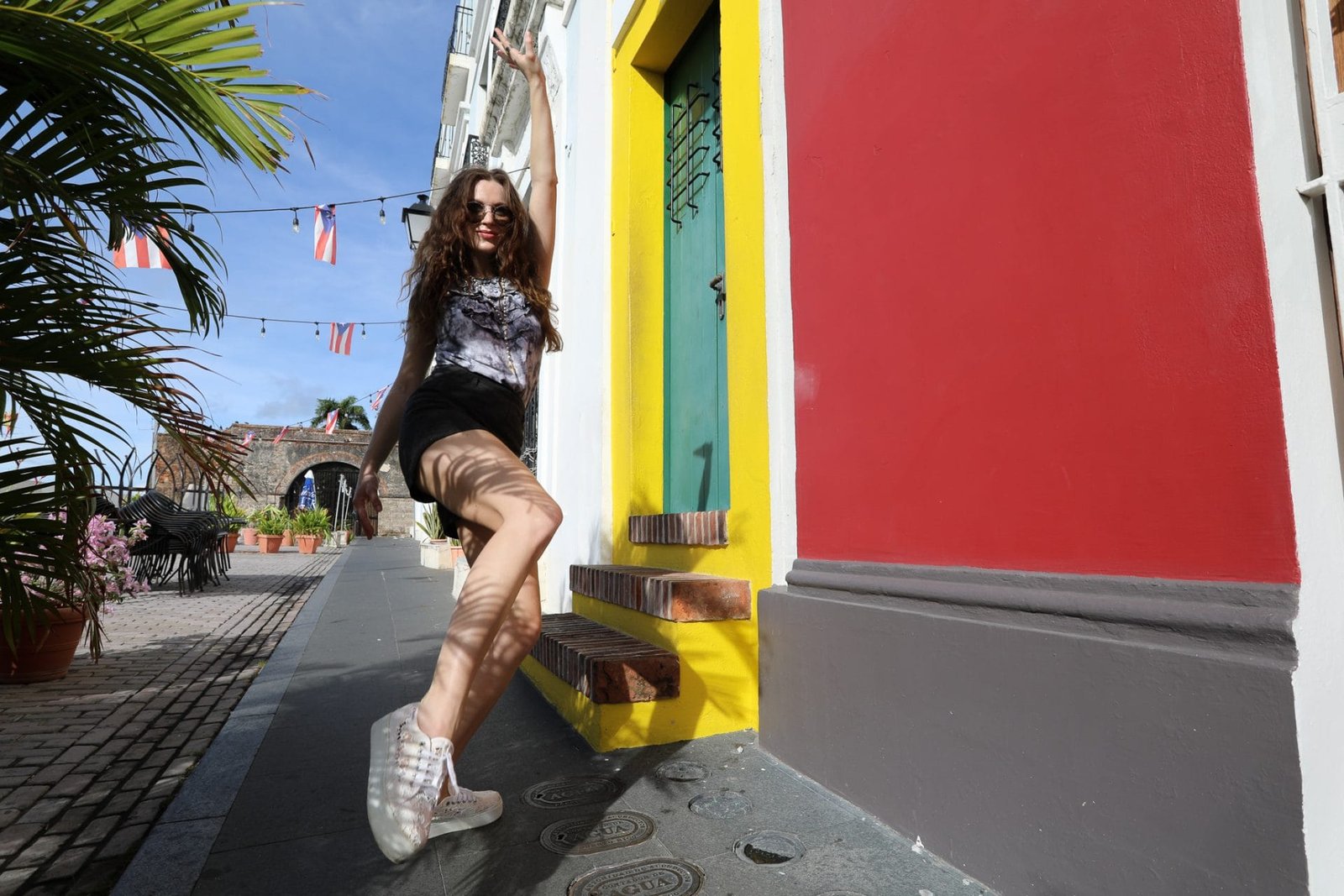 All Sights of Old San Juan, Puerto Rico
Old San Juan is the oldest town within Puerto Rico and the celebrated colonial section of San Juan. This is where you want to go to absorb the culture, traditions, architecture and history of Puerto Rico. Even if you only have a day !
Best things to see in Old San Juan Puerto Rico
Casa Blanca in Old San Juan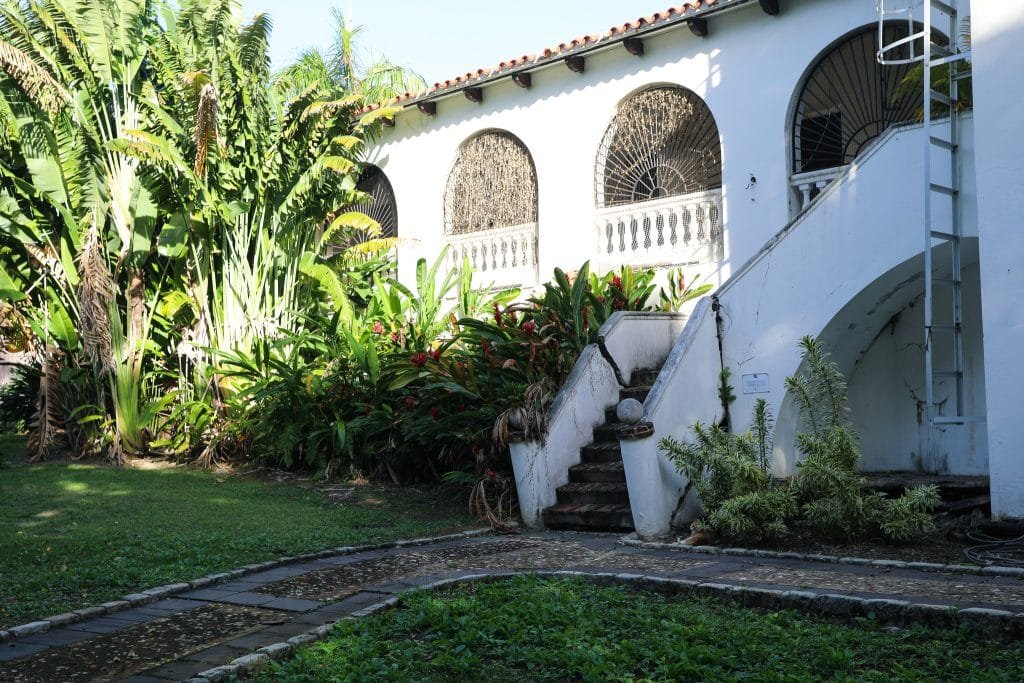 Dive right into the history of Ponce de Leon and all the legends surrounding him. The oldest building of San Juan and the most impressive ones was built to become the home of Puerto Rico's first governor,but he never got to live there. His family resided in this beautiful mansion for almost 200 years.
The original walls of the building, all white , thus the name ( The White House), the jaw-dropping views, the garden one can only dream of and exotic trees and plans. The entrance is free and it is a perfect place to wander around in the Caribbean hot afternoon. Shady terraces and gardens offer the cool.
Why Visit: despite it being the oldest house in the city, it's simply beautiful. The style, the building(s) , the garden, the views.
Everyone visiting will find something to admire – no matter what your interests are.
La Casa Estrecha – The Narrow House in Old San Juan
Five feet wide and 36 feet deep, la case Estrecha is very likely the most narrow house in the world. So narrow, tourists frequently miss it, getting distracted by grand monuments like El Morro.
The narrow casita was originally an alley, then turned into a home. Put 101 Calle Tetuan in your maps or walk to Puerta de San Juan, the street facing the ocean has a bright yellow stripe – this will be La Casa Estrecha.
You can take some great photos especially if you visit early, the high is great and the neighboring houses create a beautiful combo that you can actually fit in one photo!
La Casa Estrecha is located at 101 Calle Tetuan
Puerta de San Juan
At the end of Paseo de la Princesa or the beginning of it, Puerta de Aguas or Puerta de San. Originally built as the main entrance for priests and governors made their entrance to their investiture ceremonies. monitor the visitors and protect the city; it is only a beautiful monument today as the official entrance to San Juan.
You can relax and get a drink in one of the many open-air cafes right next to the gate. The energy surrounding that entrance transports you back to Conquistador's time
Morning is the best time to visit as it is not crowded and not yet hot.
The colorful Calles (Streets)
The streets of Old San Juan can count for sightseeing activities. In many ways, it's an open-air museum: Colonial heritage in every building, some restored partially or entirely, some buildings are in ruins.
It always felt like Havana streets to me – o ly in Havana was painted and more polished.
All these colors contrast the blues sky, and in the afternoon heat, you can hide away as they are very shady and the breeze is coming through the surrounding ocean.

Grand colonial heritage in pastel hues, arches and grand doors with exquisite ornaments. One block can have 50 different colored and styled homes right next to each other. So different, but so balanced as a whole.
Old town represents Puerto Rico more than anything else – eclectic,vibrant ,mysterious, luring, old, new, and always captivating. Just about when you think you've photographed it all – one more block and you get your camera out again, stunned with another row of colonial marvels.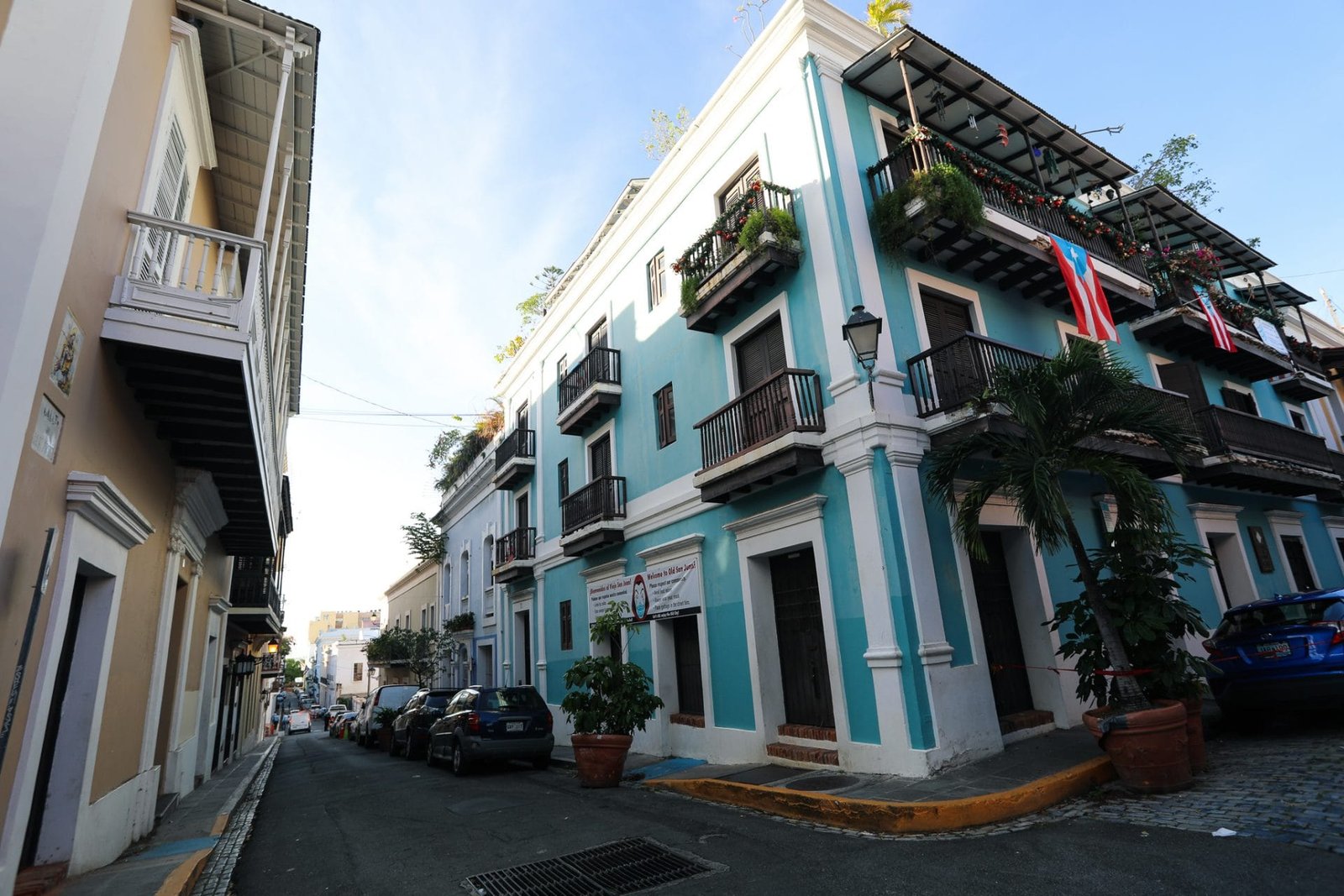 Make sure you include these streets in your walking itinerary :
Calle San Sebastian
Seems like most dining options are concentrated on Calle San Sebastian as well as the nightlife
Calle del Cristo
stretching from el Conviento to La Puerta de San Juan, the street is packed with boutiques and historical houses.
Calle de San Francisco
One of the most central streets in Old San Juan , you will find some of the cutest coffee shops and restaurants there
El Morro and San Cristobal
Overlooking the cliffs with scarry blue water where the waves of the Atlantic Ocean crash against the rocky shores with immense power, El Morro is one of the signature sights of San Juan. And the most dramatic one. You are likely to have seen it on postcards.
It is without a doubt my favorite place in San Juan. Despite it being a tourist trap in a way, every time I visit Puerto Rico (this would be the third), El Morro is a must stop. There is simply something magical and out of this world about it.
For the best views: head to the Santa Barbara Bastion.
You can bring snacks and drinks as there is a huge park surrounding the fortress, and you can walk and enjoy the views. Even in the busiest season, there is somehow enough space for everyone, and it ever feels crowded. The ocean breeze, an ancient sight on the back, and the views are mesmerizing.
The entrance fee is $2
Castillo de San Cristobal
It is the largest fortress, but it just does not have the power of El Morro. But a perfect spot for history lovers. Especially military history admirers. You will see bombproof magazines, the prison, old maps, drawings of ships.
The entrance fee is $2
El Convento in Old San Juan
There are not many hotels in Old San Juan, but many villas and colonial buildings flats with signature balconies available for rent.
El Convento is one of the oldest and dramatic locations to stay or visit. It is located right across the street from Old San Juan Cathedral. Being the first convent in Puerto Rico, it was hoe to nuns for almost 300 years before becoming a graveyard for cars and eventually a beautiful hotel. The courtyard is blooming with exotic island plants and flowers. The interior is quite contemporary but having a good base of colonial details.
The bar and restaurant are perfect for a drink. If you are a guest, you can enjoy a rooftop area with a jacuzzi overlooking the Cathedral. Heaven.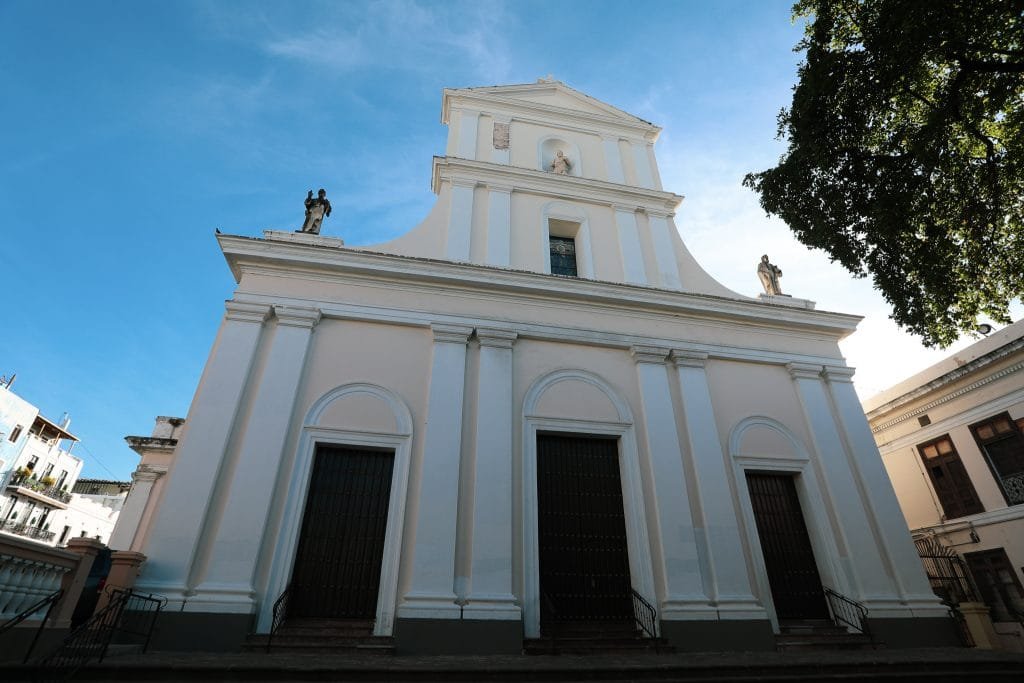 Paseo de la Princesa