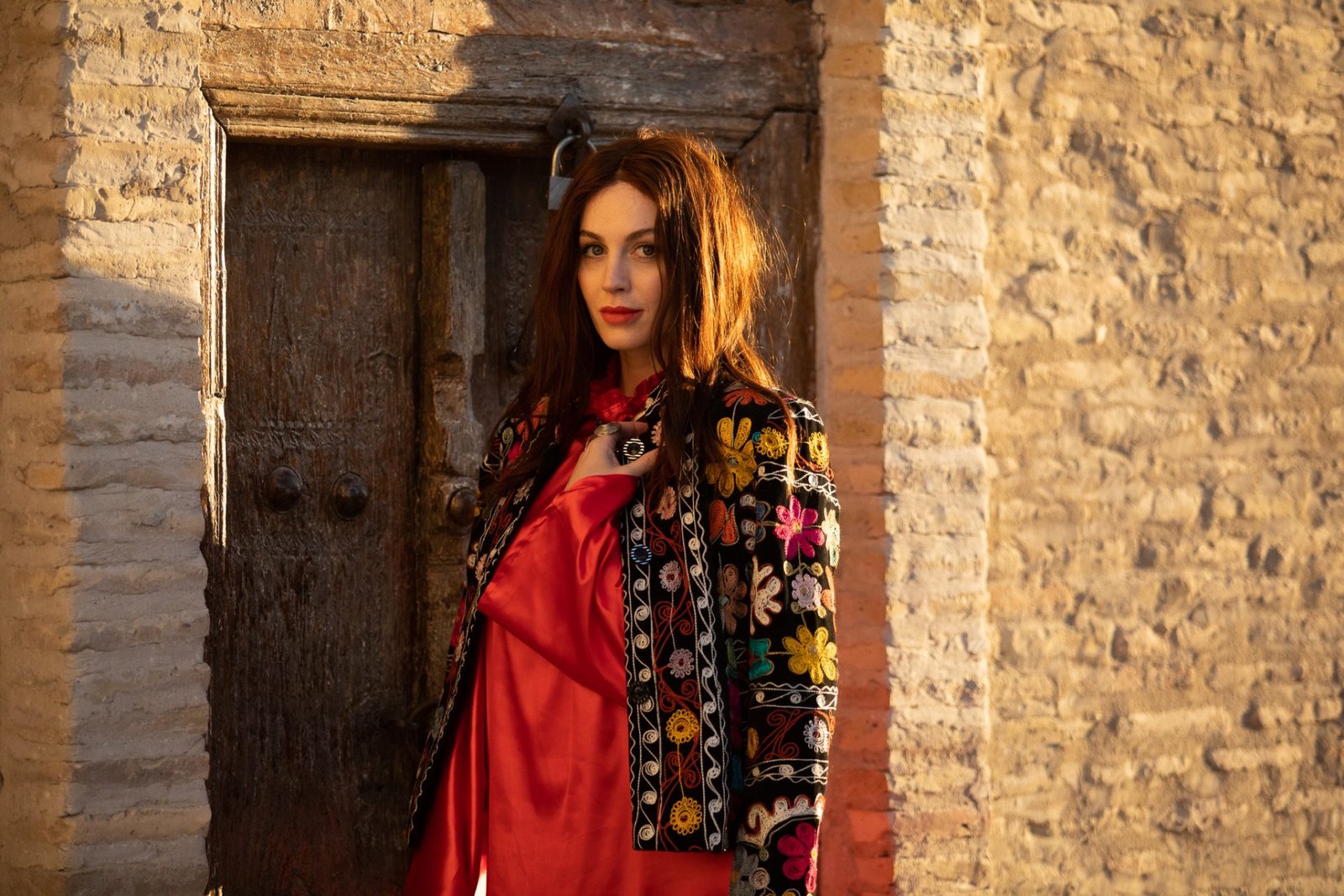 What to Wear in Uzbekistan as a Female Traveler
What to pack for your trip to Uzbekistan?
Packing for a trip to Uzbekistan can be quite the conundrum for female travelers, so I always like to take extra and necessary precautions when deciding on what attire to bring.
My approach?
Dress in such a way as to not inadvertently attract unwanted attention, or get accused of disrespecting local customs – modesty matters!
Despite the fact that it's not one of the more strictly regulated cultures, I take no chances and dress accordingly– that is, with extreme modesty in order to avoid any unwanted gawks and be sure to not cause offense. Believe me when I say that keeping things covered up is just as much for your own good as it is out of respect for local custom (just think about how much better your holiday photos will look without stares from strangers).
What do women wear in Uzbekistan?
Traditional Uzbek clothing for women is a blend of both old and new fashion trends. Depending on the region, it can vary slightly in style, but many garments like the joma are the same throughout the country.
Jomas are multi-colored kaftans, often worn over trousers, chains, and other embellishments to give it that unique Uzbek flare! On special occasions they might also don a boppi – a headdress made out of gold coins that you can find all around Uzbekistan. Interestingly enough, this traditional attire has been evolving to keep up with modern times thanks to colorful fabrics like velvet and satin being used more often.
So, here is a list of things that you should wear in Uzbekistan:
It's easy to feel overwhelmed with all the do's and don'ts of what to wear in Uzbekistan – never fear though, 'modest is hottest' still stands! To stay on the safe side, choose loose-fitting fabrics that cover up arms, legs and shoulders. Oh and don't forget your comfiest pair of shoes whilst navigating through the bazaars!
What to wear in Uzbekistan: Uzbekistan Outfit Ideas
Kaftan
Kaftan is definitely the way to go if you're looking for a modest yet fashion-forward look suitable for conservative countries. Its versatility and convenience makes it an easy wardrobe staple, since this piece can be seamlessly matched with skirts, jeans, and flowy trousers alike! Not to mention that caftans do a great job of dressing up any outfit instantly – simply throw one on(that's a must have for every traveler), couple it with some thin jewelry and metallic sandals, and you'll have a chic photo-ready getup in no time.
Kaftans come in all shapes, sizes and colours, so they're an incredibly versatile layer that can turn any ordinary outfit into something chic and photo-worthy. Plus, they work everywhere – accessorise with scrappy sandals for evening look or throw on a pair of sneakers to keep it ultra-casual and comfy day time sightseeing- the key is to make sure your 'fit looks flawless!
Leather Sandals
When packing for your jaunt to Uzbekistan, the must-have shoe should be a trusty pair of strappy leather sandals. That's because these minimalistic beauties are not only incredibly versatile, but also have the magical ability to give an elongated and stylish look with whatever you wear them with. Packing a pair of Tan leather sandals bring romance, chicness and ease in one – long maxi dresses and light cotton trousers will instantly get an upgrade simply by throwing these on your feet!
Scarf
When traveling to Uzbekistan, you may be wondering whether or not it's necessary to cover your head. Officially, it isn't – unless you are visiting a mosque or other religious sight where covering your head is obligatory. But why settle for 'necessary' when you can add some pizzazz to your look with a scarf?
Not only will this help you appear more culturally appropriate in the conservative country, but also make your pictures look amazing!
Wearing a scarf as a hair accessory has been trending since Genesis, so why not take advantage of its versatility and choose from styles. From the classic babushka-style and bandana-tie to more modern braid weaves and headband silhouettes!
A headscarf is not just a style statement, but practically a godsend for those of us who are plagued by bad hair days. Is the Uzbekistan heat wreaking havoc on your hair? Whatever you choose to wear in Uzbekistan, don't sweat it. Just grab that stylish small swoop of fabric and voila! Your bad day-bed head is miraculously cunningly concealed.
Go on, rock that scarf!
White dress
There's something about a white dress that just screams summertime. Maybe it's the crisp, clean color or the airy fabrics that are perfect for hot weather. Or maybe it's the fact that a white dress always looks effortlessly chic. Whatever the reason, the white dress is a unanimous hero piece in the heat and the single most reached-for item when you want to appear feminine and polished. With its range of timeless silhouettes and fabrics, a white dress can easily go from completely casual to all dressed up.
Knit Cardigan or a duster
Pack light and look stylish while traveling in Uzbekistan with one must-have clothing item: the duster cardigan! Not only are they effortless and cool but they pack a double punch of keeping you warm during chilly desert nights. Layer this lightweight staple over your maxi dress or loose pants ensemble and you'll be cozy, comfortable and oh-so chic – all without having to fuss about too much. Plus, it can easily be thrown into any bag for those times when the temperatures take an unexpected dip during the day.
Uzbekistan Weather and Climate
From the fiery sunsets to the star-filled sky at night, Uzbekistan is a place so full of warmth that it practically radiates with love. Everywhere you go, expect locals to greet you with a smile- this land's hospitality and comfort are strong enough for those wandering within it to feel. The sun brings more than just light to this place; it brings joy almost 300 days out of the year.
If you're planning a trip to Uzbekistan, make sure to pack accordingly. During the warmer months, it's wise to stock up on breathable fabrics like cotton that will ensure you stay cool and comfortable! Shorts, T-shirts – all light and airy pieces – should be your go-to for your Uzbekistan wardrobe.
Final thoughts
While packing your bags for Uzbekistan, you must keep only comfortable clothes and footwear. The culture, the weather, and tourist places are such that only comfy clothes will be the best choice when deciding what to wear in Uzbekistan. 
Wondering if you should visit Uzbekistan? In this blog I review all the best reasons to visit Uzbekistan