Ruta De Las Flores Tour: What Will You See?
El Salvador is a pretty gorgeous country in Central America that has tons to offer.If you're looking for a trip there that will give you the essence of the cultural country, you must visit Ruta de Las Flores. It is one of the most important and most beautiful tourist attractions in El Salvador. Ruta de Las Flores, also known as Ruta Las
How to visit Ruta de las Flores in El Salvador
Flores, is home to six gorgeous towns, Ahuachapán, Salcoatitán, Nahuizalco, Ataco, Apaneca, and Juayúa, each offering a unique experience. But, when you're in Ruta de Las Flores, you'll want to explore each and everything, so here is a detailed guide:
What Makes Ruta de Las Flores So Special?
Ruta de La Flores is tucked along the Apaneca Hills to the west of El Salvador and holds a special place in El Salvador's heart. The group of towns in Ruta de Las Flores hold the remains of colonialism and give you a look into the history through their uniquely attractive tourist destinations. Apart from the colonial towns, what makes Ruta de Las Flores so unique is its lovely round-the-year weather, accommodating tourists from all over the world.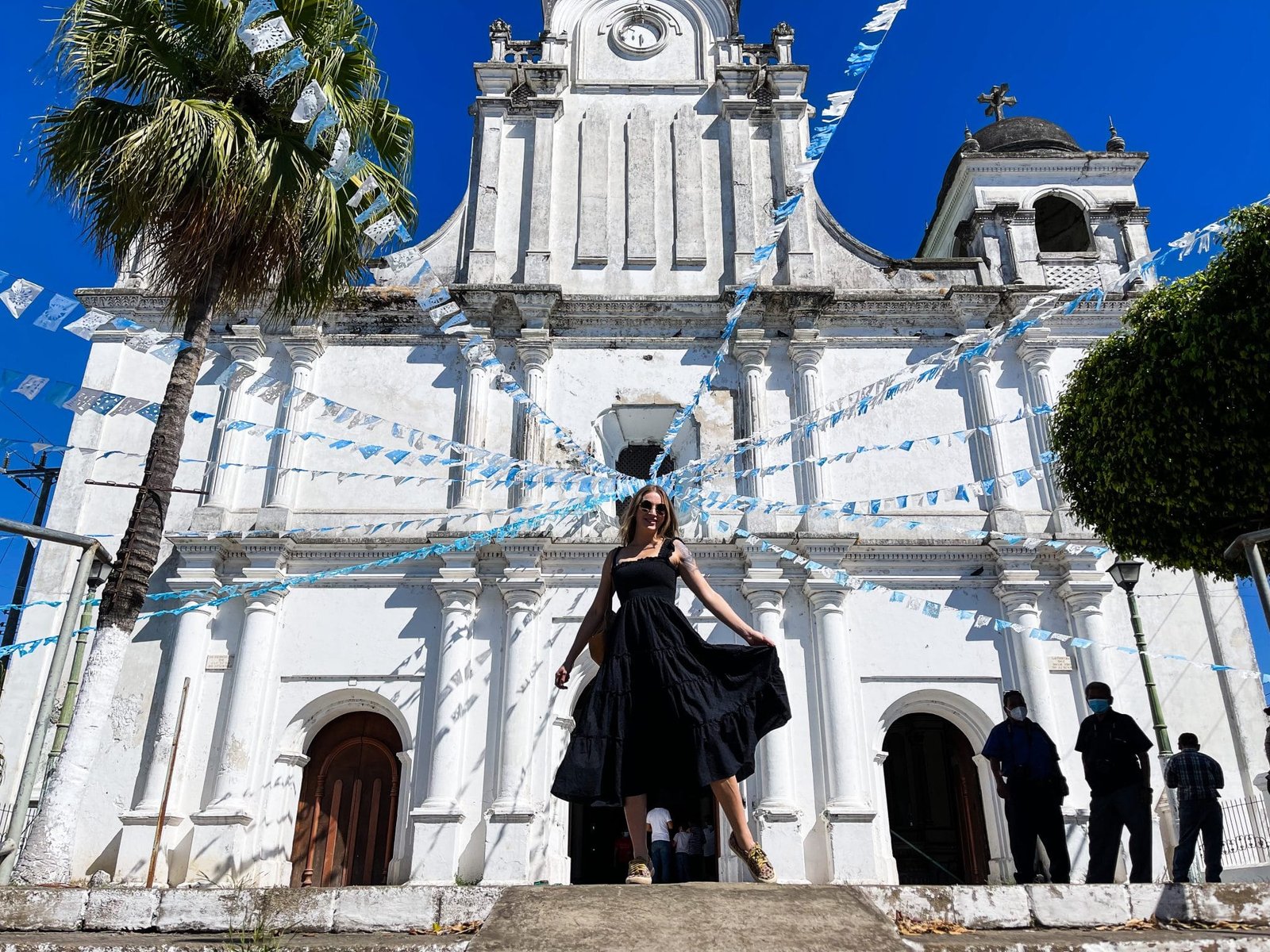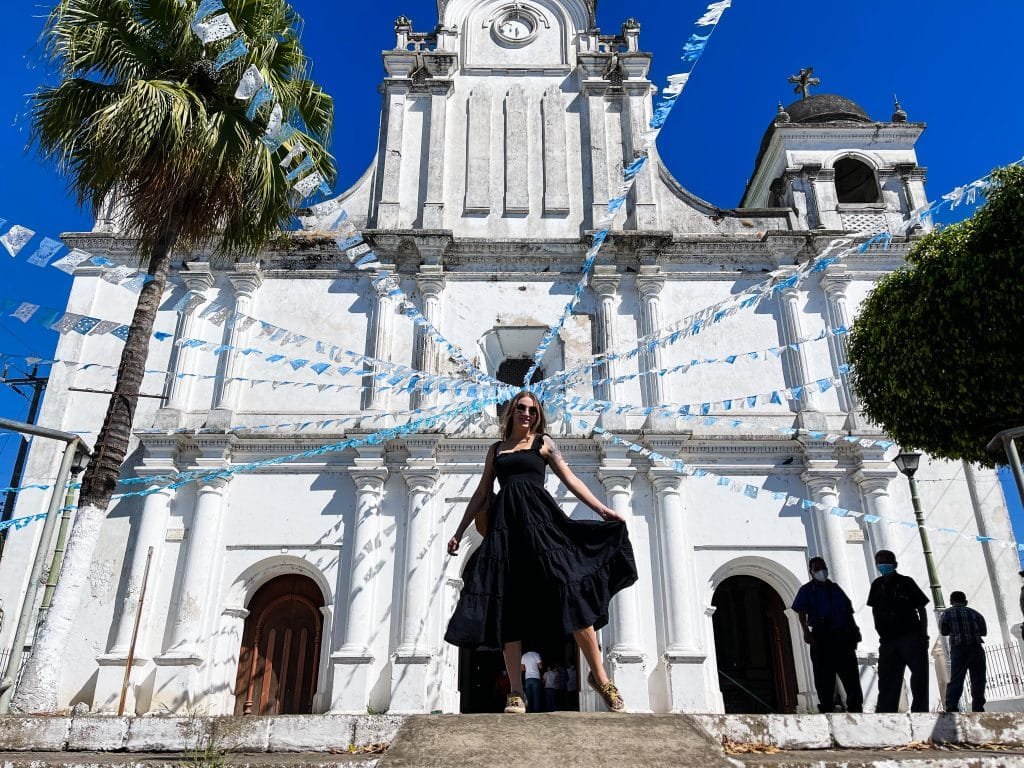 Oh, and one thing that really takes the cake is the coffee beans grown in Ruta de Las Flores. The collective town is home to the best coffee in El Salvador, so if you're a coffeeholic, you'll feel right at home.
What will you see on Flower route (Ruta de las Flores) tour?
City Stops during the flower route
The colonial village of Ruta de Las Flores is actually called the Flower Route because it acts as one major route that gives you access to all its beautiful colonial towns. The route occupies approximately 40km of land and gives you glimpses of colorful wildflowers and the various beaches that come along the way.
Sonsonate
Sonsonate is the first stop that graces the route and is probably the most common starting point because it directly joins La Libertad. The center point of El Salvador's beaches and its main beach town. From La Libertad, head over to the first towns,
Nahuizalco and Juayúa.
Nahuizalco
An indigenous town with local markets, workshops, arts and crafts stores and handicrafts shops. Nahuizalco is an attractive place where even a typical day becomes magical. If you love to wander at night, this is the place for you!
Juayúa
A small town nestled in the mountains of Sonsonate, Juayúa is in western El Salvador and offers stunning landscapes and viewpoints. Being in the mountains gives Juayúa a certain distinction; marked by 7 gorgeous waterfalls, this town is a thrill for nature lovers.
Salcoatitán
Salcoatitán is only 8 minutes from Juayúa and offers an enriching culture to explore. Salcoatitán is home to a 19th-century colonial church, an attractive junction of bricks and stones. Salcoatitán is also where the annual festivity of San Miguel.
Archangel takes place.
Apaneca
Take a glimpse at dreamy cobble-stoned streets and colorful houses in Apaneca, the next city stop. What makes Apaneca special is its two scenic crater lakes, which make the entire town look like a piece of heaven. Apaneca also has beautiful churches and local markets, so keep that architectural eye keen!
Apaneca Maze Labyrinth
The Cafe Albania in Apaneca offers an intriguing maze labyrinth to explore, so if you've always wanted to act out as a character in an adventurous movie, here's your chance!
Ziplining On A Bike in Apaneca Maze Labyrinth
An unforgettable experience in Apaneca is ziplining over the colonial town on a bike, which is something you need to absolutely try! Thi zipline is built differently from your traditional zipline and offers you the chance to actually ride on a bike! Whether you're a beginner or a pro at adventure, this experience will make you love Ruta de
Las Flores with every passing minute.
Ataco
Ataco is only a few minutes from Apaneca and slightly different from Juayúa and Apaneca. Actually, quite different. Stepping in Ataco will make you think you've been transported to another world. Instead of sporting typically painted houses, the town of Ataco has dreamy and vibrant paintings on the walls of its houses. For anyone who's a fan of art, the walls of streets will really do the trick. But that's not all Ataco has to offer; the town also has its own coffee plantations, so you can count on a cup or two.
Ahuachapan
Ahuachapan is relatively crowded and busier than all the other towns, which is also why it's skipped mainly by touring companies. But, if you're into palm trees, colorful flowers, fine churches, and exploring mural-covered walls, then Ahuachapan might even claim your heart!
What to Wear for Ruta de las Flores tour
El Salvador is home to a great climate, and that doesn't change at Ruta de Las Flores so you need not follow a specific dress code. But, here are some things you might just need, so make sure you pack carefully:
Swimming suit
Raincoat
Umbrella
Quick-drying shirt
Hat
Flowy clothes
What else will you see at the Flower route El Salvador
Thankfully, that's not all the towns have to offer. You can take a look at the several murals, city markets, or if you're a foodie, take your chance at the local gastronomic tours and food festivals. If you're interested in binge-eating, make sure you attend the Juayua and Ataco food festivals, where you can enjoy pupusas, steaks, pizzas, coffee, and more!