The Southwest of Madeira: What To See in One Day
Cabo Girao skywalk
Out in Madeira, there's a spot perched high up above the ocean that will leave you breathless. Literally. The Cabo Girao skywalk is a stunning viewpoint that offers panoramic vistas of the deep blue sea and the verdant coastline. It's an iconic spot that you simply can't miss if you're in the area. With its dizzying height of 580 meters, the skywalk is an amazing feat of engineering that will get your pulse racing as soon as you step out onto the glass platform.
fun fact about the Cabo Girao skywalk: it's the highest sea cliff in Europe measuring an impressive 580 meters
Fanal Forest
Fanal Forest is a breathtaking destination that feels like a magical realm escaped from a book. The misty environment and enchanting scenery create an otherworldly atmosphere that is simply intoxicating. But beyond the fairy tale charm, there's a peaceful ambiance that permeates the entire forest, offering a tranquil escape from the hustle and bustle of everyday life.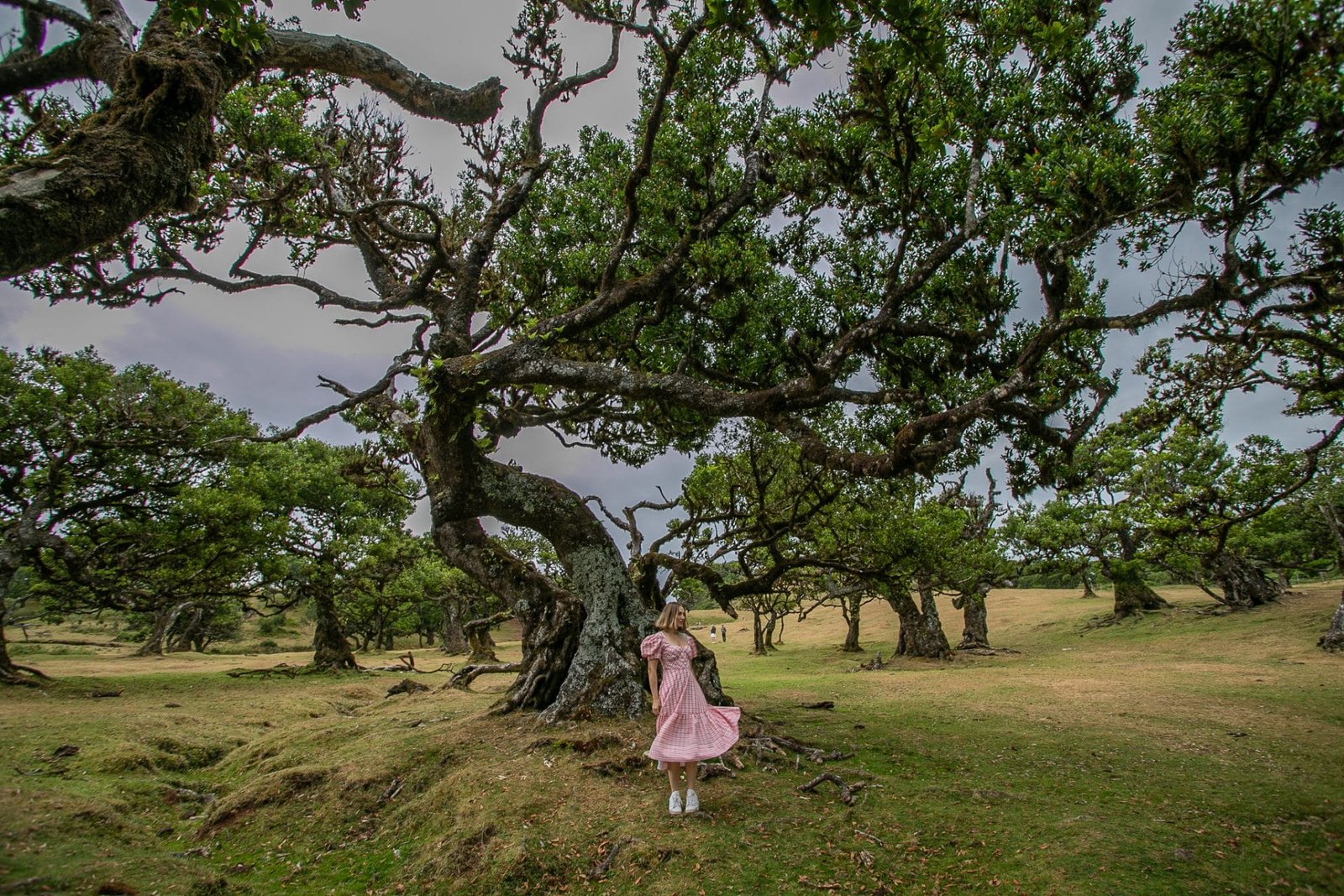 The twisted trees and the occasional cows wandering around of the forest offer a charming complement to its picturesque scenery. Whether you want a leisurely stroll or a picnic with your loved ones, Fanal Forest offers the perfect backdrop. Even if the forest itself wasn't enough, the drive to get there is a visual treat on its own.
Ribeiro Brava
It has a fantastic climate that's perfect for growing some of the most famous regional products in the area. But that's not all, there's also a gorgeous pebbled beach and a bustling fruit market that's perfect for picking up some tasty snacks. The town was actually founded back in 1440 at the mouth of the Ribeiro Brava river, hence the name. And if that's not enough to get you excited, it's also one of the sunniest spots on the island, making it a popular destination for boat trips from nearby Funchal.
Cascata da Garganta Funda
This breathtaking waterfall is one of the highest on the island and is sure to impress rain or shine. Although it can be a trickle during dry periods, after a few rainy days it transforms into a truly majestic sight.
To get there, follow the Via Expresso (VE3) towards Ponta do Sol and Calheta from Ribeira Brava. Once you reach Raposeira, take the first exit towards the Estrada Regional (E.R. 101), then head left at the crossing in Lombadinha and follow Caminho do Pedregal to find the path on the left. Enjoy the short walk and get ready for an unforgettable scenic experience!
Banana Plantations
Visiting a banana plantation may not be at the top of everyone's to-do list, but the one at Praia da Madalena in Madeira is definitely worth checking out. The RBs (banana routes) provide short walks through the palm trees where you can learn a thing or two about banana farming in the area.
The RB1, Verena da Ladeira, is the perfect stroll for those who want to snap some cool photos in between orchard rows. It's a unique and laid-back experience that showcases another side of Madeira that you may not have experienced before.
Porto Moniz Natural Swimming Pools
Have you ever taken a dip in a volcanic lava pool? Because that's exactly what you could do at the natural swimming pools of Porto Moniz in Madeira. And trust us, it's worth it. There are actually two natural pools to choose from – one that won't cost you a penny, and one that is paid. Both are filled with salty seawater that's pumped in naturally by the ocean's waves.
These stunning pools boast crystal clear water and an average temperature of 20 to 21º C, perfect for a refreshing swim.