Incredible Things To Do In Madeira (That Aren't Hiking)
Madeira is a hiker's paradise, but there's still plenty to do if you're not interested in hiking. You'll find plenty of amazing things to do in Madeira that don't entail hiking.
Discover amazing things to do in Madeira(that don't involve hiking)
Madeira, also known as the Hawaii of Europe, is a well-known hot spot for hiking with countless trails that offer breathtaking views. However, there is so much more to this beautiful island than just hiking. If you're an adventure-seeker, try paragliding or canyoning to get your blood pumping. For those who enjoy sightseeing, there are plenty of gorgeous spots to explore like Pico do Arieiro, Porto Moniz, and Funchal's colorful markets. And let's not forget the delicious cuisine; Madeira is known for its fresh seafood dishes and traditional desserts.
Paragliding
If you're heading to Madeira, looking for its hidden gems, make sure you put paragliding on your list. It's the ultimate way of soaking up the extreme beauty that the island has to offer!Not only will you get a bird's eye view of the rugged coastline, lush green mountains, and stunning vistas, but you won't even need to break a sweat hiking to get there. It's suitable for any age, and you don't need to be in peak physical condition, so why not take to the skies and experience the stunning 360-degree views that only paragliding can offer? It's the ultimate thrill ride for anyone looking for something different and exciting to do in Madeira.
Know before you go:
If you're an avid planner like me, the thought of leaving something as exciting as a paragliding adventure to chance might make you a little uneasy.Although it's not possible to pre-book your flight in Madeira due to the weather-dependant nature of the activity, there are still ways to ensure that you don't miss out. Typically, the weather is more predictable 2 days before your desired flight, so keep an eye on the forecast and plan accordingly. Alternatively, you can always give the team a quick call before noon and there's a good chance you'll be able to join a flight that same afternoon.
What to wear for paragliding in Madeira: When it comes to attire, make sure to bring along some sporty or hiking shoes, sunglasses, and a windproof jacket to ensure a comfortable and safe experience.
Discover Madeira Beyond Hiking – Food in Madeira
The fresh seafood and organic produce in Madeira is heavenly, and you will find yourself indulging in mouth-watering dishes even if you are not a foodie.
But it's not just the delicious meals that make Madeira stand out – the setting is just as exceptional. With blooming bougainvillea that surround you in all directions and perfect weather year-round, dining out is one of the best things to do in Madeira.
There are also a lot of high-class restaurants that offer amazing meals with Michelin chefs and very pretty presentation!
For an even more exceptional dining experience, consider heading to one of the beautiful outdoor or rooftop restaurants available on the island. If you want some inspiration for where to go, check out the top five places for outdoor dining in Madeira.
Canyoning
If you're looking for some wild and crazy fun, canyoning should definitely be on your bucket list when visiting Madeira. This adrenaline-packed sport has everything you need for a day full of excitement and adventure, and Ribeira das Cales is the perfect place to try it out. With expert guides, you'll be rappeling down waterfalls, sliding down natural rock flumes, and plunging into crystal-clear pools for a refreshing swim.
You don't have to be a super athlete to give it a try. Depending on the canyon you choose, you can adjust the difficulty to your own fitness level. So, even if you're not in the best shape, there are still canyons out there that will give you an unforgettable experience.No matter which canyon you choose, you're sure to have an experience that will leave you breathless, both figuratively and literally!
Explore small fishing villages
Despite being a small island, Madeira is home to some of the most charming and picturesque villages. They are just a stone's throw away from Funchal. Câmara De Lobos and Ponta do Sol are not only full of character, but also offer spectacular views of the Atlantic Ocean.
The brightly-colored boats bobbing in the crystal-blue waters against a backdrop of dramatic cliffs is nothing short of awe-inspiring. It's not just the scenery that's impressive, but the seafood delicacies served in the local restaurants are known to be some of the best on the island.
If you're looking for a charming fishing town to add to your Madeira itinerary, Camara de Lobos is a must-see. The town's quaint harbour is the perfect place to relax and soak up the Mediterranean sun.
Porto Moniz Natural Swimming Pools
Madeira's gorgeous beaches may be stunning, but they can be rocky and unpredictable due to the island's volcanic terrain.
If you're looking for a safer and equally refreshing experience, a visit to Porto Moniz Natural Swimming Pools might just be the perfect solution. Dive into the crystal clear waters for an aquatic adventure without any fear of tricky waves or jagged rocks. With plenty of space to lay out and soak up some sun, it's the ideal destination for a family outing or a relaxing day trip with friends.
Fanal Forest
Known for its hauntingly beautiful fog and picturesque setting that looks like something out of a fairy tale. But even without the fog, Fanal Forest is a peaceful and picturesque place to explore.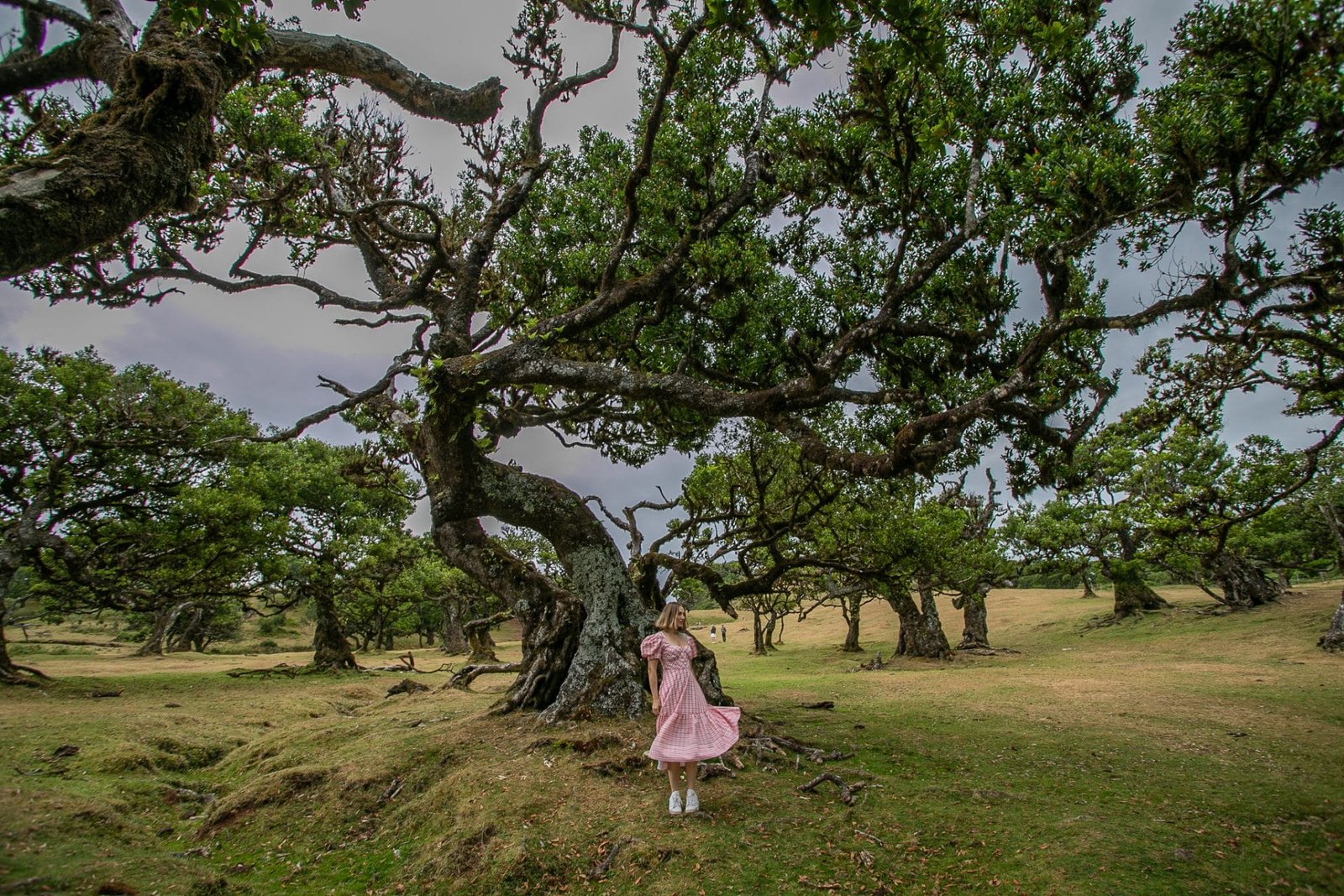 Twisted trees are artfully scattered around the plane of the forest, and occasional cows add to the overall charm. The scenery is perfect for a picnic or a leisurely stroll. Plus, the drive to the forest is just as beautiful, making the trip there even more enjoyable. And the road leading to Canal Forest is just as stunning as the forest itself!
Beaches
Watch sunset and sunrise
With its stunning cliffs, rolling hills, and the backdrop of the Atlantic Ocean, it's perhaps one of the most picturesque places in the world to watch the sunrise or sunset.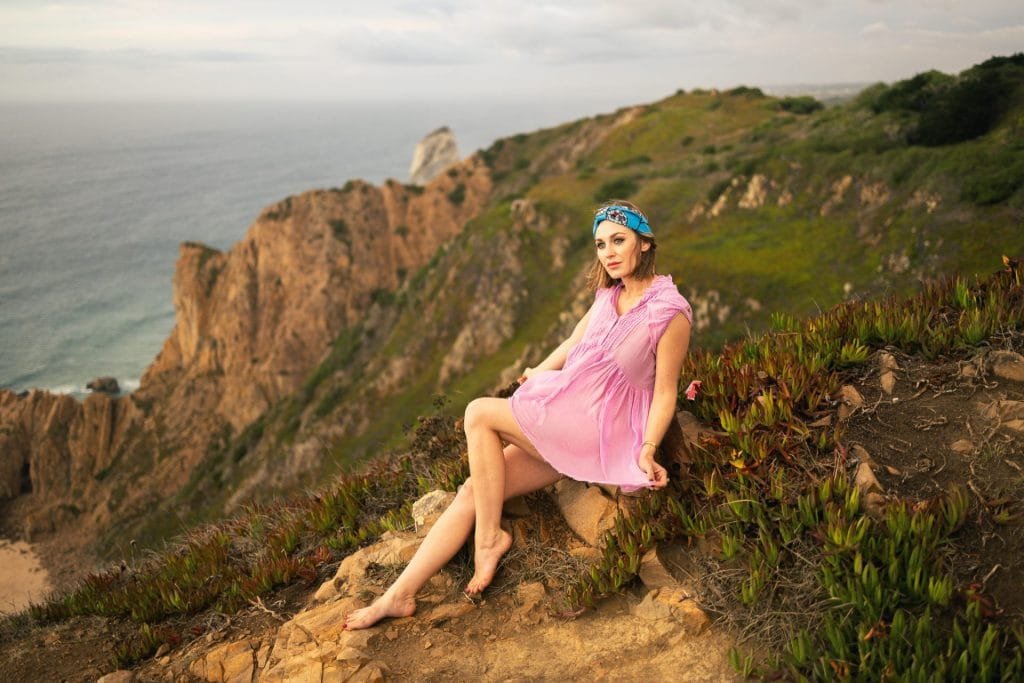 Funchal
As the capital city, Funchal is a city that's alive with energy, culture, and history. You'll be treated to a vibrant mix of natural scenery and stunning historical architecture.With its charming low white buildings capped with red roofs climbing the surrounding hills, Funchal is a picturesque town that should be on the top of your list.
From museums to gardens and incredible views, there is no shortage of things to do in Funchal.
This blog post has the best recommendations to make your time in Funchal unforgettable and the best things to do in Funchal.
Watch dolphins
The waters surrounding Madeira offer the perfect location to see dolphins and whales in their natural habitat. The Bottlenose dolphins are the most commonly sighted species. As for the whales, you have the best chance of seeing them from April through October.
Some tour operators are so confident in their guests' ability to spot them any time of the year that they offer a second tour at no extra cost if you don't see any dolphins on your first outing.Take in the beauty of the ocean while embarking on a serene boat ride – it's the perfect way to experience nature from a different perspective.
There are plenty of great things to do in Madeira that are not hiking
While Madeira may be known for its superb hiking trails, there are plenty of other experiences to be had on this stunning island. With a range of activities available, from adrenaline-fueled paragliding flights to canyoning through steep gorges, there is no shortage of excitement. But if you prefer a more relaxed pace, why not indulge in some of the island's top-notch dining options or take in the sights from a comfortable seat? Whether you're looking for adventure or relaxation, the possibilities are endless in Madeira.