Palermo Hippodrome:My First Horse Racing Experience
After a thrilling experience riding alongside the gauchos of San Antonio d'Areco in Chilean Patagonia, I knew it was time for the real thing: Palermo Hippodrome – a world-renowned polo and racing destination situated in Buenos Aires. My first horse race witnessing extravaganza.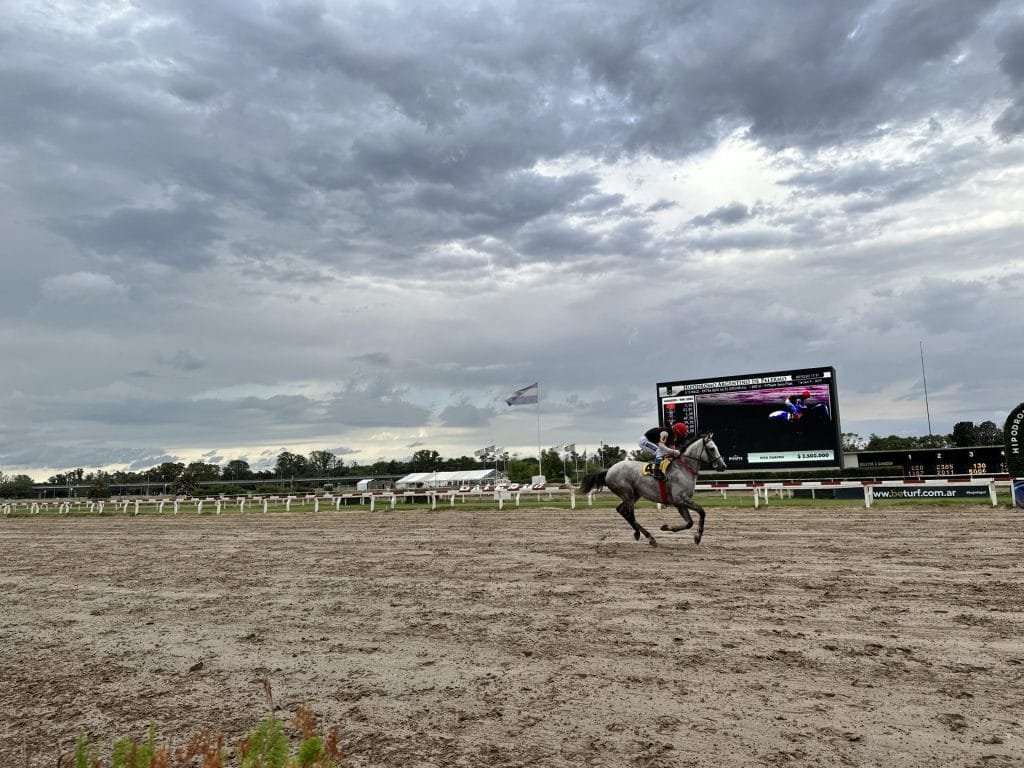 I had my first hair-raising experience at the world-renowned Palermo Hippodrome – a premier destination for both polo and racing fans. Although I didn't bet on any horses, I thoroughly enjoyed watching the thrilling races and cheering along with the passionate portenos rooting for their mounts. It was truly an unforgettable experience!
Palermo Hippodrome
If you're looking for a fun, action-packed day out that's sure to get your heart racing, the 'Hipodromo Argentino' in Palermo is the place to go. If you come in mid-November, you might even catch their biggest event – the prestigious 'Gran Premio Nacional', also known as the 'Argentine Derby.' Contrary to popular belief, it's an occasion filled with people of all ages and backgrounds, not just moneybags and landed gentry. So come join in the fun – no need to put on airs and graces here!
Why visit Hippodromo Palermo
One is that Argentina really loves its polo and horse racing as much as it does its football – almost as if they were equally passionate about all three activities! Also as a travel expert (of sorts) I definitely recommend going to the hippodrome in Palermo – the stunning venue was almost too gorgeous for me to concentrate on the horses running around! What's more, there are plenty of food and beverage options available, so you can get your fill of both sights and food throughout your visit
Palermo Hippodrome Horse Racing: When to go?
You need to check with the official website of Palermo Hippodrome Horse Racing. But generally horse races are held – from Saturday to Monday at 3:30 pm-9:30 pm, you can pop up and see a couple of races or stay till the very end with one race every thirty minutes. You can watch it all or just pop up at specific races that catch your eye – either way, you're sure to have fun.
The entrance to Hippodromo Palermo is free. And it's just such an authentic and wonderful place to experience.
The emotions. The horses. The fun.
And you don't have to bet (I didn't)!
I may not be a horse racing expert. But as a traveler, I can confidently say that polo and horse racing are deeply ingrained in the lifestyle here. Whether you understand all the rules or not (I certainly don't), attending the races is an absolute must when visiting Buenos Aires.
A perfect afternoon in Palermo
If you're looking for a new experience and a good way to while away an afternoon in Palermo. In that case, the 'Hipodromo Argentino' is worth checking out. The atmosphere at the racecourse is magical – sure, there may be some "better-than-you" upper-class bores milling around. Still, for the most part it's a diverse crowd full of enthusiastic families ready to have a bit of fun. And suppose you're lucky enough to visit during mid-November. In that case, you can even witness the exquisite spectacle of the 'Argentine Derby', otherwise known as the 'Gran Premio Nacional'. It's time to saddle up and have yourself a wild ride!
Palermo Hippodrome : That bit of History
The history of Buenos Aires Hippodrome began on the 7th of May 1876, when a horse called Resbaloso was the celebrated Palermo Hipodromo winner. To the sound of 10 thousand voices, this started a long-time love affair with the sport now known here as 'Turf'. As horses often have English names, it is often entertaining to hear the announcer bumbling through eccentric pronunciations in his reportage. The main entrance and grandstand were designed by French architect Faure Dujarric in 1908, giving us a 2,000-capacity centerpiece that still shows off its Art Nouveau influences to this day.
The Buenos Aires Hipodrome is steeped in history – but you wouldn't know that if you ventured past the tight security and down into the bowels of the building. That's because an underground network of more than 2,000 slot machines is outnumbering the horses up top. It's a space where time ceases to exist; for were the nighttime revelers journeying through to make some money, or just having fun? With money aplenty within these ancient walls, it's no surprise that security remains tight even today!
The Gran Premio Nacional
The Gran Premio Nacional in Argentina is quite the experience for history and horse racing enthusiasts! Every year in mid-November, viewers can be delighted with a unique horse race that debuted in 1884. Plus, as if you couldn't get any more Argentine, you can also enjoy a patriotic performance by the Granaderos – General San Martin's own Horseback Regiment! Some of Argentina's most impressive horses are taking part, for the ultimate test of four-legged strength. Winning here means being the best of the best: no small feat