How To Spend A Perfect Weekend In San Diego
Vivid ethnic communities , year-round flip-flops, fresh fish tacos and bonfires on the beach and world-class food .
A happy place with an exceptional amount of sunshine , lack of pretension and the capital of Southern California casualness.
San Diego's identity does not exist as such , it is a blend of communities .
How to spend a great weekend in San Diego
This is why , the real beauty of a stay in San Diego is exploring its many neighborhoods.
Where to eat, what to see, where to stay – all you need to know about planning a perfect weekend in San Diego. You've got time off and nowhere in particular you have to be on Monday morning – how are you going to spend it?
Coronado Island
No trip to San Diego is complete without a visit the picturesque and charming Coronado island .
Affectionately called 'The Del' by locals The home of wide beaches, sparkling sunsets , and of course its main landmark El Coronado Hotel , with its Victorian cupolas rising above the Pacific shore.
The hotel is famous for its Victorian architecture and the previous guests that included Frank Sinatra, Lucille Ball, Desi Arnaz, Charlie Chaplin, Charles Lindbergh and Marilyn Monroe, whose film "Some Like It Hot," was shot here.
Coronado Beaches
The beaches of Coronado are constantly voted as some of the best in the US . The super soft sand that literally sparkles thanks to the mineral mica. The historic downtown of Orange avenue is famous for charming boutiques , local art shops , jewelry , restaurants and people watching .
Catch a ferry from the Broadway Pier to Coronado. From the Coronado Ferry Landing, near the north end of Orange Avenue, you can catch a ferry to downtown San Diego .
You can explore this charming luxury town or hag out at the Coronado resort – — the resort spans over 28 acres and is free to visit for general public
Old Town San Diego – The birthplace of California
Considered to be the heart of San Diego , this place is celebrating a Latin culture that thrived in San Diego long ago
The area runs along San Diego Avenue north of downtown and offers a peek into what life was like in San Diego in its years under Mexican control from the 1820s to the 1840s.
An array of Latin American goods at Bazaar del Mundo
museums, restaurants, historical demonstrations a peaceful cemetery
Most of the historical sights are free to public , and oh , there are many : from the first newspaper print shop to the first public school house .
There are plenty of demonstrations , performed by the volunteers . You can see blacksmithing demonstrations , quilting and dancing . All of these activities celebrate the park's history and educate the visitors .
In addition , you will find plenty of restaurants , specializing in Mexican cuisine , of course. With the flower garden, the open-air but breezy restaurant provides a festive atmosphere with folkloric dancers and a mariachi band.
San Diego's Old Town is a great place to start your city tour. The Old Town Plaza is a typical square of Old Mexico. The collection of artifacts in Casa de Estudillo recalls how well-to-do lived in Spanish colonial times. The Bandini and Machado adobes are also interesting, and they offer a glimpse into the city's past. If you're looking for a more modern experience, you can also check out the nearby shops and restaurants. No matter your interests, Old Town will surely have something for you.
The Gaslamp Quarter
In the heart of the city ,the Gaslamp Quarter is part of downtown San Diego, stretching eight blocks long and about two blocks wide.
From the late 1880's through the early 1970's , it was a red-light district full of gambling halls, saloons and bordellos habituated almost exclusively by sailors.And has been turned into a buzzing center for night life . But the history is still there , even though , remodeled . Those modern storefronts are actually part of some of San Diego's most historic architecture: multistory Victorian commercial buildings from the 1870's and 80's, put up by developers from San Francisco after the start of the Gold Rush.
San Diego's Gaslamp Quarter
San Diego's Gaslamp Quarter has come a long way since its days as a seedy red-light district. The area is buzzing with nightlife these days, and nearby neighborhoods like East Village, Hillcrest and Little Italy are being transformed by new development projects. It's now possible for cultured and hip weekenders to enjoy a totally unique experience in San Diego, free from the city's more mainstream attractions. Whether you're looking for delicious food, stylish boutiques or exciting nightlife, theGaslamp Quarter has something for everyone.
Today this area is with cocktail lounges, restaurants and pulsating nightclubs, it's a virtual playpen for partying.
There are plenty of other activities as well: Padres games at Petco Park, Seaport Village, the bay and waterfront parks, and the ferry to Coronado are just around the corner .
Around the Quarter, most restaurants have indoor and outdoor seating and there and all appetites can be accommodated, from seafood to Persian to Indian to Thai to American.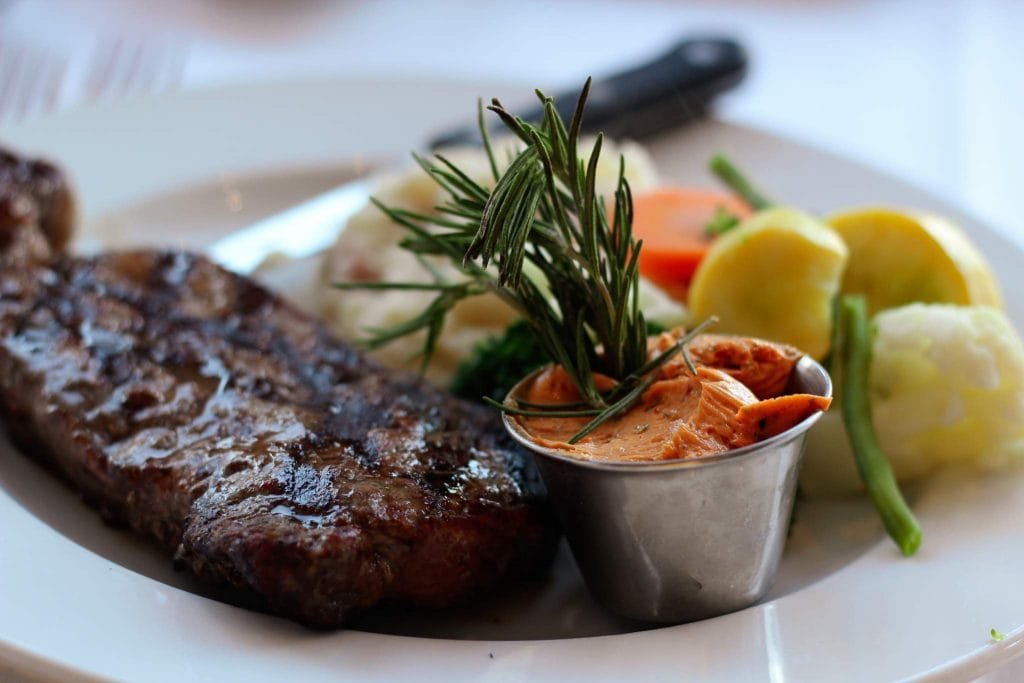 Beaches
San Diego is a beach-lover's paradise .There are dozens of beaches, the most authentic one being the Ocean Beach ,with its surfers and antiques shops . It feels like it has stayed frozen in time because of strict zoning rules from the 1970s.
San Diego's Pacific Beach
San Diego's Pacific Beach is often compared to Venice Beach in Los Angeles. Both are beautiful stretches of sand with great surfing, and both are populated by the eternal young. However, there are some key differences between the two beaches. First of all, Pacific Beach is much less crowded than Venice Beach. Second, the vibe in Pacific Beach is more laid-back and relaxed. And finally, Pacific Beach has better crab shacks (in my opinion).
Coronado beach is the favorite of all . It is known for the pristine white sand
Bohemian Pacific Beach is San Diego's version of Venice Beach.
Watch the surfers from the end of the picturesque Crystal Pier
Activities include relax and watch pelicans and sea lions ,or if you are feeling active you can surf, swim, walk, jog, paddle board and kayak . Expect warm sunshine temperatures and strong ocean waves.
Balboa Park

And with so much to see and do, you're sure to find something for everyone in your group.Whether you're interested in art, history, or science, Balboa Park has a museum for you. And if you're looking for a little fun and excitement, you can always take a ride on the historic Balboa Park Carousel or take a spin on the Balboa Park Miniature Train.
Balboa Park Museums
Balboa Park is home to some of San Diego's most popular museums. Highlights include the San Diego Museum of Art's collection of Spanish Baroque paintings as well as works by American artists like Georgia O'Keeffe and Thomas Eakins.
The San Diego Model Railroad Museum has six permanent scale-model railroads, while the San Diego Aerospace Museum focuses on local aviation history, including Charles Lindbergh's "Spirit of St. Louis," which was built in San Diego.
Balboa Park is also home to the San Diego Zoo, one of the world's largest zoos, and the Balboa Park Golf Course, a challenging 18-hole course with stunning views of downtown San Diego.
La Jolla
La Jolla is one of the most beautiful places in Southern California. The La Jolla coastline is dotted with sea lions basking in the sun and La Jolla Cove is a prime spot for snorkeling and swimming. La Jolla Shores is perfect for surfing, boogie boarding, and stand-up paddleboarding. And if you're looking for a place to just chill and relax, La Jolla has plenty of that too.
La Jolla is a San Diego neighborhood just a few miles from Sea World and the San Diego Wild Animal Park. La Jolla has everything from chic boutiques to the newly opened Hotel Parisi. The first listing on the automatic dial on the room telephones at the Hotel Parisi is the staff psychologist. Hey, it's Southern California. La Jolla is a great place to visit if you're looking for some sun, sand, and surf. There are also plenty of shops and restaurants to keep you busy. So, whether you're looking for a relaxing getaway or an action-packed vacation, La Jolla is the place for you.
Temecula wine tours
Temecula is a sleepy little town at the northeast end of the region. It's not much to look at, but it has blossomed over the past couple of decades into a productive wine region with about a dozen active wineries. The area is accessible via the Rancho California exit on Interstate 15, about 100 miles south of Los Angeles. Temecula has been developing into a bedroom suburb of San Diego and Riverside counties. I'm not sure what that says about Temecula, but it's an up-and-coming area!
Temecula may not be as famous as Napa or Sonoma, but it's getting there. The Temecula wineries are producing some excellent wines that are winning awards and selling for top dollar at specialty auctions.
Temecula wineries produce a wide variety of whites, reds, and bubblies that have won awards and fetched top prices at specialty auctions. In addition, Temecula wineries offer visitors tours, hot-air balloon trips and other activities. Temecula is definitely worth a visit for any wine lover!