Embera Tribe Tour In Panama – My Experience
Panama is a beautiful South American country famous for its natural attractions and delicious coffee. But what if you want to experience Panama in a way most do not get to? This special tour takes you to meet the indigenous people of the Embera Tribe. You will get to explore their daily lives and learn all about indigenous culture in Panama. In this post, we will go into who the Embera are, how to arrive there, and what to expect during your life-changing trip. 
Who are the Embera People?
There are 7 recognized indigenous tribes in Panama, one of them being the Embera. Though their origins stem from the regions in both Panama and Colombia, they currently live in the rainforests of Panama. The Embera have been around for quite a long time, even before Spanish conquistadors arrived in South America.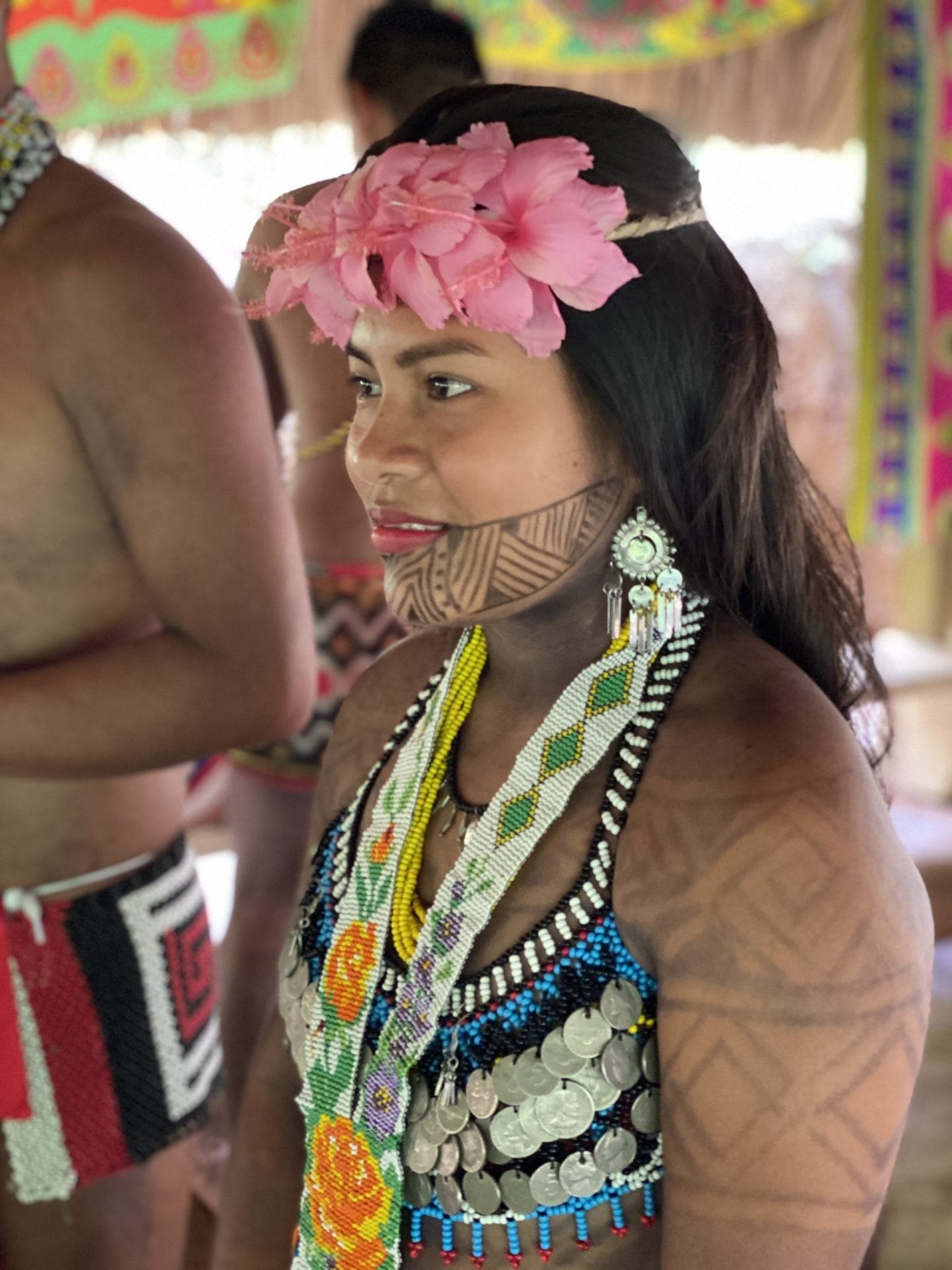 A majority of the Embera people live in the Darien region of Panama, which is quite remote. Although they are far from major city life, this has helped them to maintain their language and culture over the years. The Embera are incredibly proud of their culture and love to share it with those who are curious.
Why do Embera people they let tourists in?
There are two main reasons that the Embera allow people into their villages: pride and income. The Embera love their culture and want others to learn about it. Many visitors who visit the tribes leave with a new sense of purpose. For the Embera, life is more than just work and posting on social media. They appreciate quality time with loved ones and working together as a community. This concept is one the Embera wants to share with the world.
Unfortunately, like most other Indigenous cultures, the Panama's government has created some laws that have heavily affected the income abilities of the Embera. One of the laws created was that anyone on land belonging to a national park could not hunt, nor farm which cut out most of the food access for the tribe. Now that they don't have easy access to food, nor close access to stores and jobs, it is difficult for the Embera to make money for the community. Through tourism they can gain income that will help the villagers make sure everyone has money to eat, and money to send their kids to school. Tourism gives the Embera the ability to support themselves without sacrificing their traditions and beautiful culture.
How do I get to Embera tribe?
Being in such a remote area, you may be worried about getting there. But no worries, the tour includes transportation to make your life easier. Guides will pick you up from your hotel in Panama City or Colon in the morning. Then, you will drive along the Soberania National Park for about an hour while the guides teach you fun facts about Panama and the Embera people. Once you arrive at Lake Alajuela, some members of the Embera will meet you with a handmade canoe.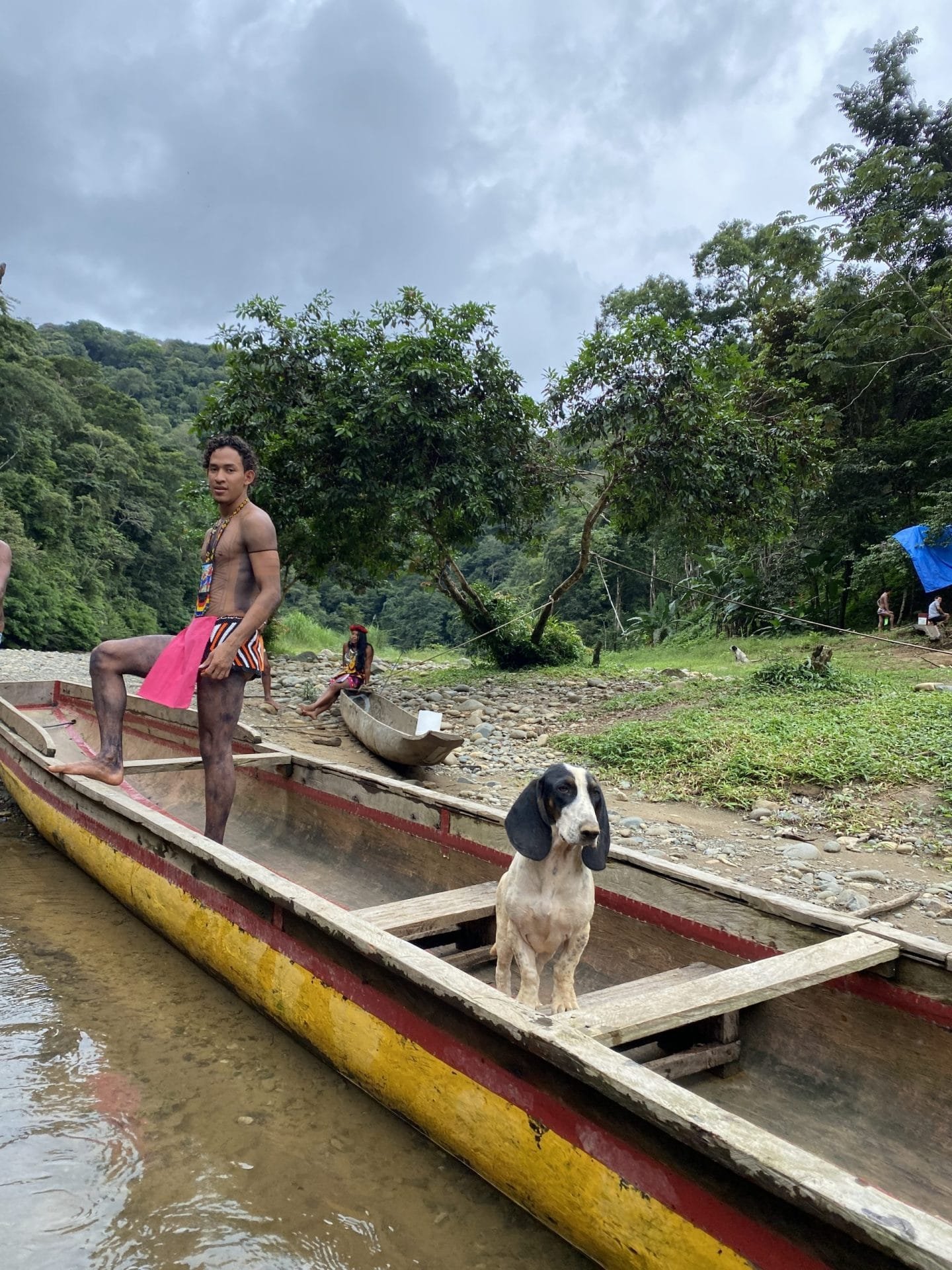 During the boat ride you will navigate through the rainforest and see all the spectacular wildlife living there including parrots, otters, and sometimes even sloths! The ride can take anywhere from 30 to 60 minutes depending on the river's water level. After this gorgeous journey through the rainforest, you will reach the Embera's village! They will greet you with open arms and a performance of traditional music.
What should I expect from visiting Embera tribe in Panama?
The experience you get from this tour depends on how open-minded you are. The more open you are, the better time you will have.
There are multiple types of tours you can take depending on how long you want to stay. We are going to cover just the day tour as that is what most people choose. Your visit to the Embera's village will start with a presentation on the history and culture of the tribe. After learning about the tribe, you will be given a delightful lunch consisting of fish, plantains and fruit. These are fresh from the land surrounding you, so you just know it's going to be delicious!
Once you're nice and full, visitors can take a short hike with a village elder to learn about the medicinal plants they grow. These herbs are used to treat almost everything, from severe illnesses like cancer to more common ailments like diarrhea. After this, you get free time to explore the village and mingle with the locals. The Embera people are incredibly kind, so they are more than willing to speak with you and show you their culture. 
Embera tribal tattoos
Many of the villagers have unique tribal tattoos on their bodies that were made with a stick. Although you probably won't be able to get one on your visit, you can buy a temporary cultural tattoo to match with some of the Embera people. Use your free time to swim in the nearby river, tour the village, or buy one of their hand-woven baskets and Tagua nut carvings.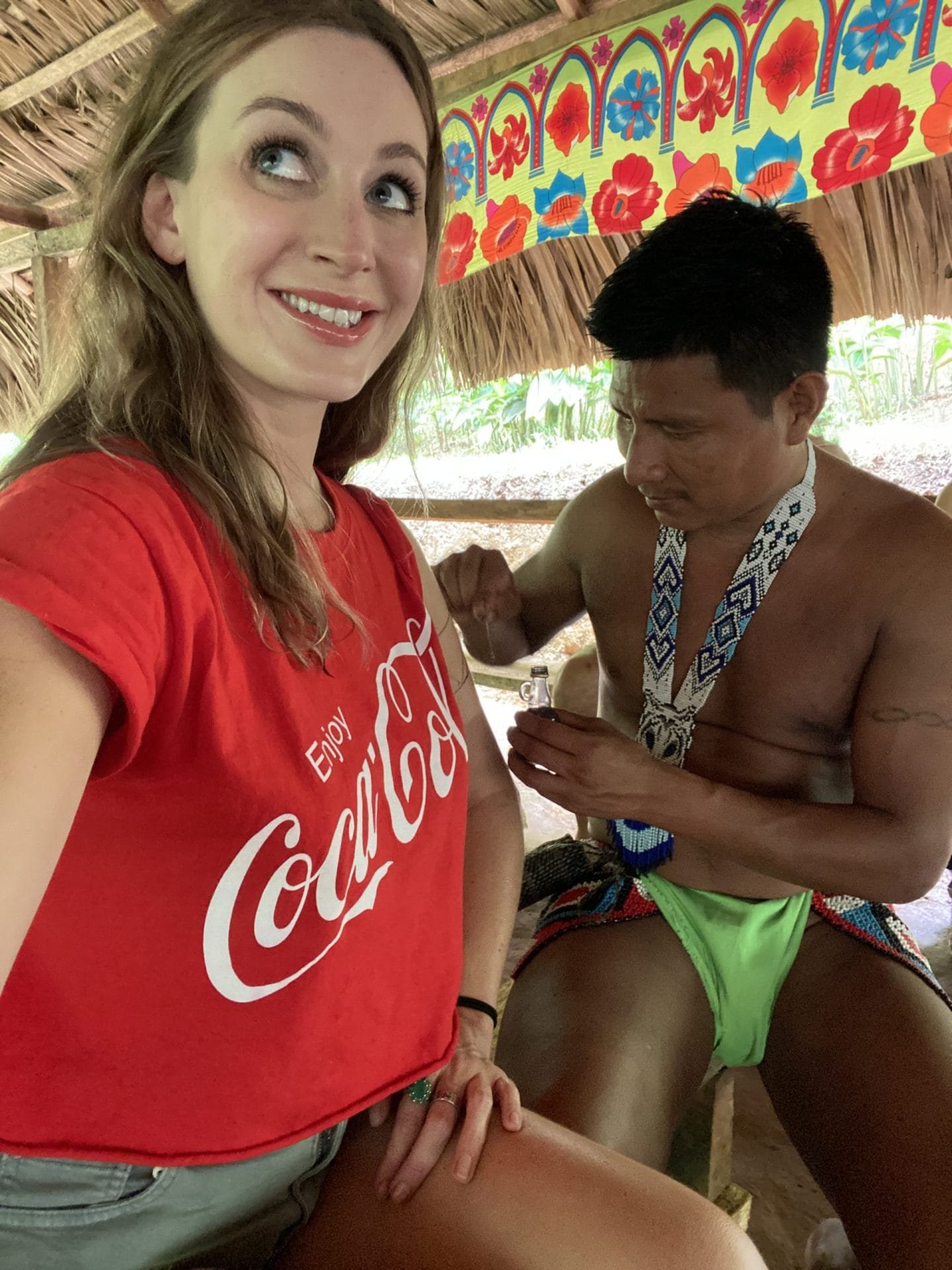 Sadly, this wonderful day has to come to an end. At the end of your tour, the Embera people will perform a celebrational dance with traditional music. They may even let you join in! There are so many things to explore during your time with the Embera that you'll feel one day is simply not enough. There is an overnight option for those that want to spend just a little extra time with the Embera tribe. It's a wonderful experience, so I wouldn't blame you for it. Regardless of how long you stay, you will be taken back to your hotel in a similar fashion to how you arrived.
—
Panama is a vast and wonderful country with many spectacular sites to see. However, there is much of Panama that people do not visit and miss out on. Learning about how indigenous cultures live and understanding their roots will give you a whole new perspective. Having a moment to reconnect to nature and people is something we all need. Give this tour a try, and see just how much you can learn from the Embera.