Patagonia: Horseback Riding Laguna Sofia
Laguna Sofía: the little-known gem that shines brightly in the shadow of the undebatable tourist mecca of Torres del Paine. While the popular routes around Torres del Paine can start to get a bit stuffy, Laguna Sofía is your opportunity to get away from the throngs of tourists and take in some unspoiled beauty – and let's be honest, who doesn't want that?!
Laguna Sofia is a perfect for horse-riding or hiking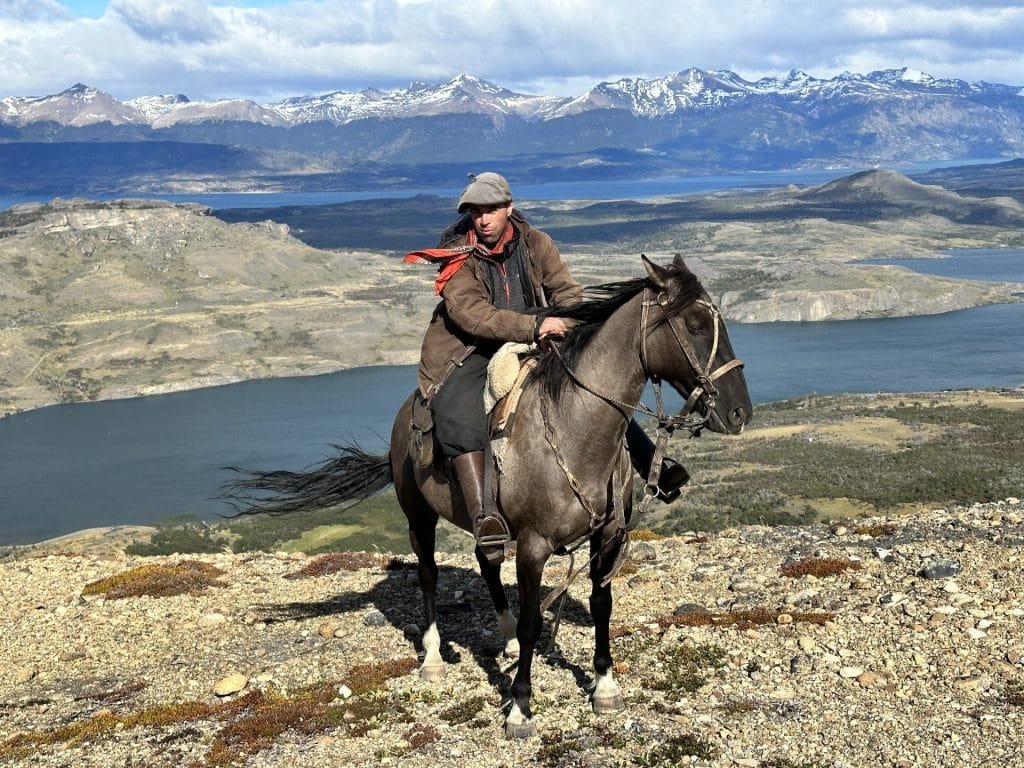 Everything about Laguna Sofía felt prehistoric; from its untouched terrain to its serene atmosphere – you can almost feel it's breathtakingly beautiful aura enveloping you.
If you want to really feel like a real-life Wild West cowboy (or cowgirl!), then make sure to head over to Cerro Negro in Chile's Patagonia region – a true paradise for horse lovers.
Horseback Riding Laguna Sofia
If you're in the mood for some outdoor exploration and fantastic views, why not give horseback riding a go? Laguna Sofía, situated just half an hour from Puerto Natales, is the perfect place for horseback adventure! The ranch Pingo Salvaje provides well-fed and groomed horses, as well as the best safety equipment to ensure your safety.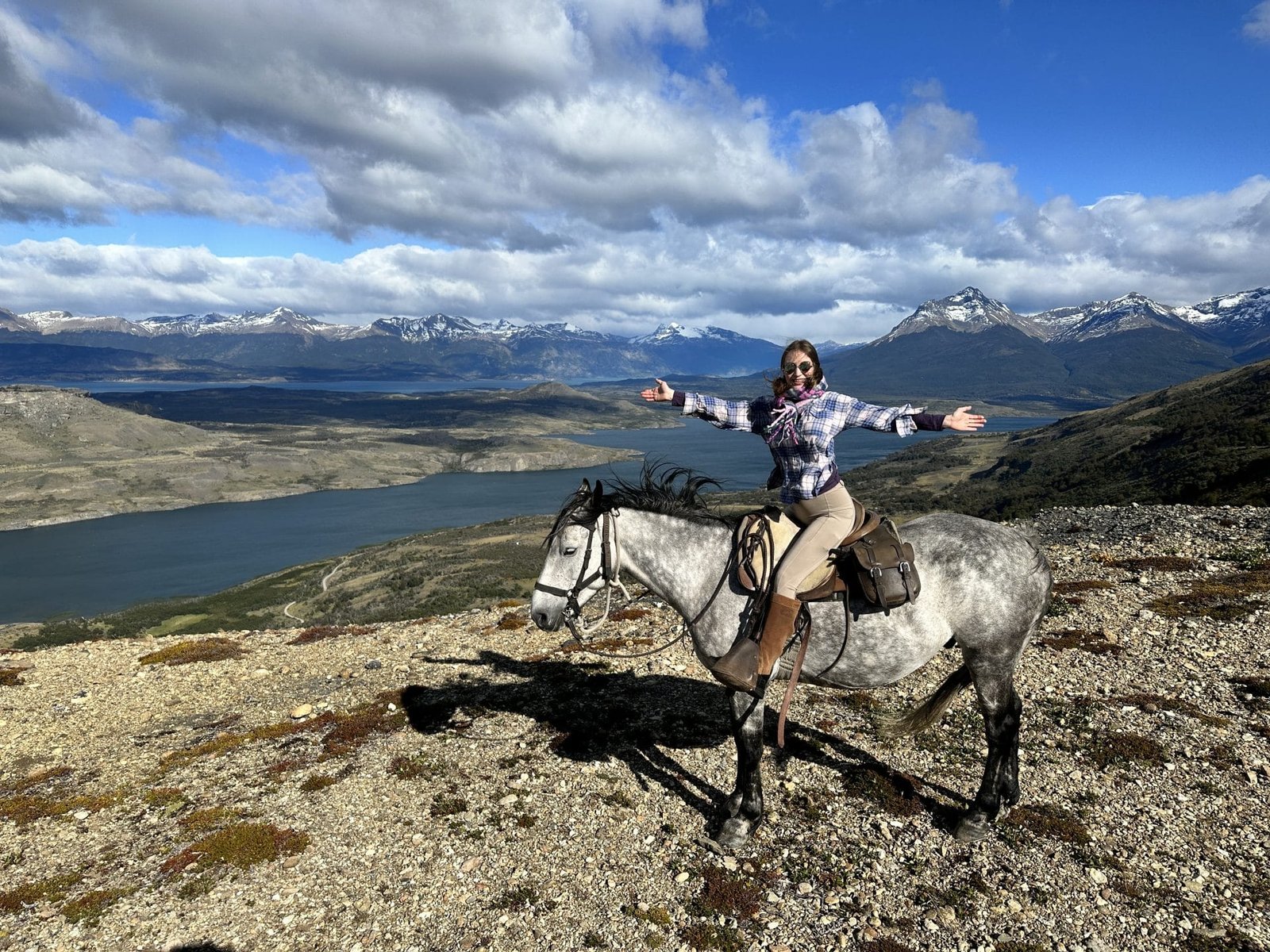 From full day rides – taking you high into the mountains – to short three-hour half day rides through the pampas, there's plenty of options to choose from.
The Criollos, indigenous horses of the area, have an outstanding resistance and a gentle gait that makes them perfect for this type of terrain.
This region of Patagonia has everything a horse lover wants – working ranches, aka 'estancias', stunning landscape and genuine gauchos. Whether you want to try your hand at riding or simply see the stunning landscape this is an epic destination.
Full day or half day?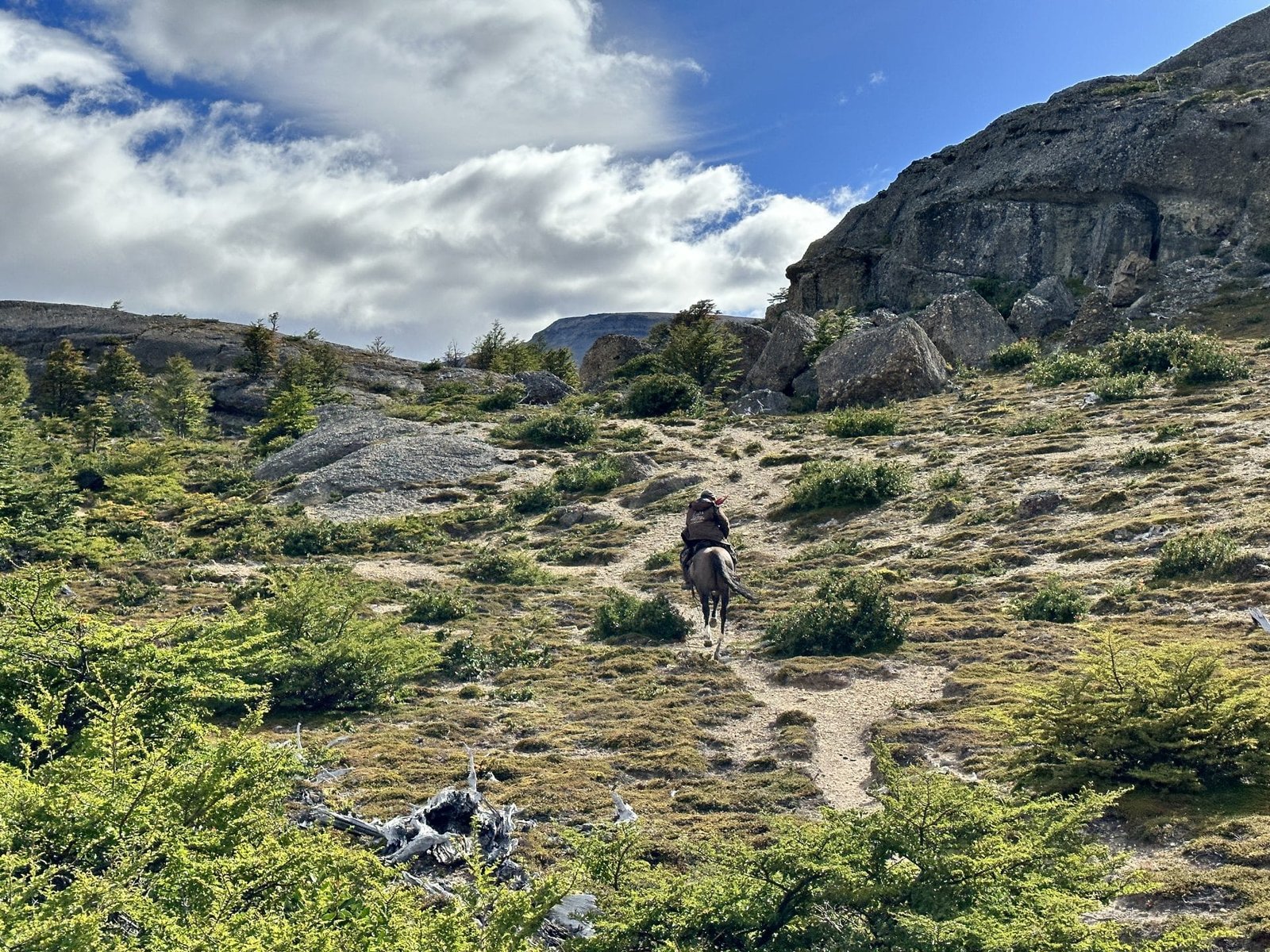 With half day rides, you can get a good mix of all the highlights of the area in just 3 hours, while full day rides take you up high into the mountains, where spectacular panoramas await you at every turn.
Pingo Salvaje provided us with fantastic horses that were well-maintained and criollos – these trusty steeds have strong endurance which allowed them to traverse the challenging terrain without much difficulty… so much so that we almost felt like gauchos ourselves
The "enchanted" forest of Laguna Sofia
As we started riding uphill, I couldn't help but feel a little misty-eyed from leaving behind the grand valley hugged by impressive mountains. Then we entered what could only be described as an enchanted forest! The shades of mossy green, fiery crimson and bronze danced around us in a whimsical display of fall foliage as we made our way up the mountain.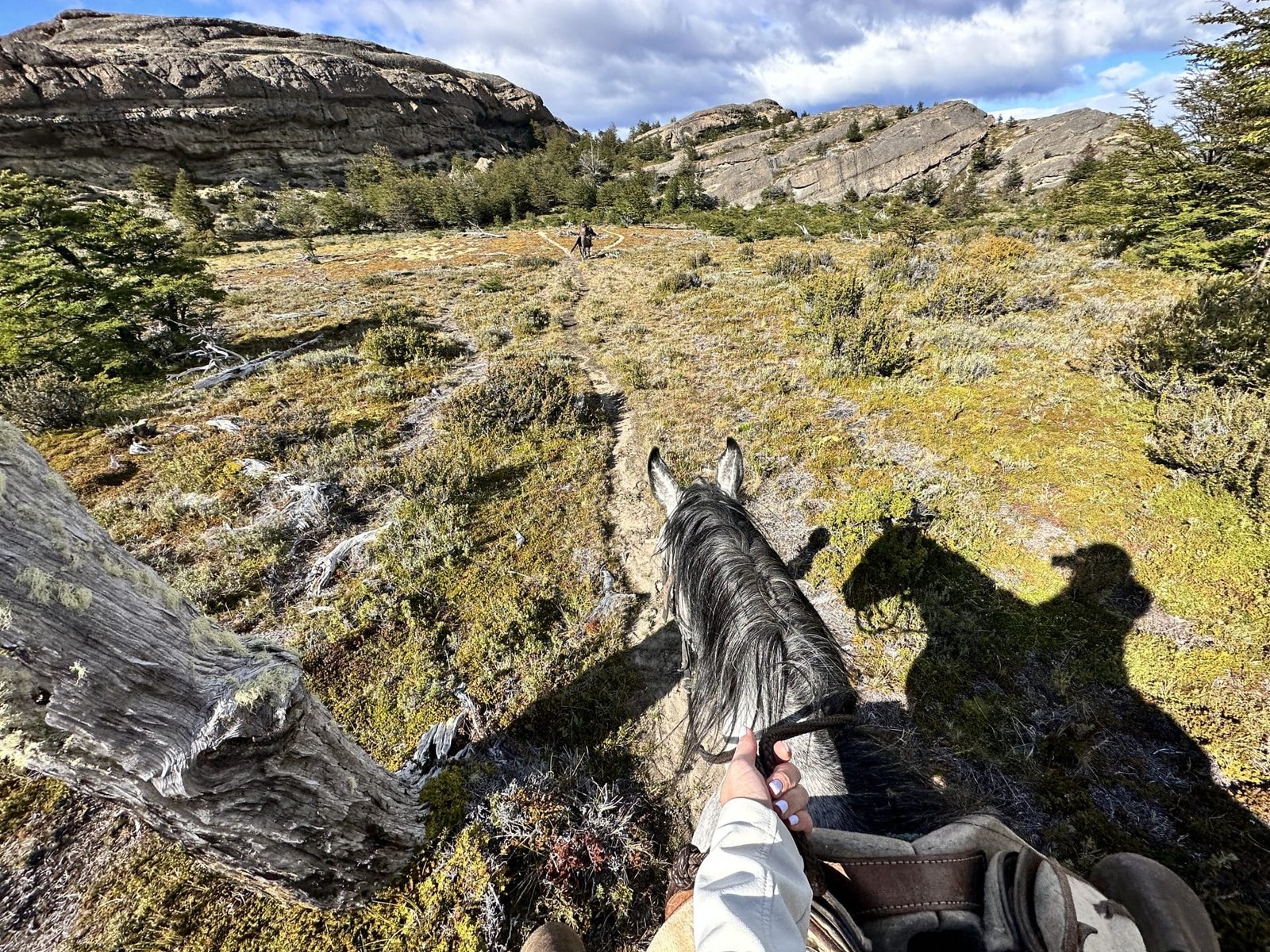 When we arrived at the lookout point, I was truly stunned – especially by the jewel-toned lagoon stretching across my view.
With its majestic backdrop of snowcapped mountains, rocky cliffs and vibrant vegetation in every hue imaginable, it was simply awe-inspiring!
The view and the picnic
Sitting atop my horse, I basked in the raw beauty of this unique landscape and felt a chill go down my spine… and not just because of the icy wind! Despite the harsh environment, nothing can compare to the view from this breathtaking height. Looking around me, I found it hard to believe that something so majestic could exist – especially under these circumstances!
The wind was extreme; it threatened to blow me and my horse off our feet(I'm being dramatic but you get the idea).
When I did, I was met with a panoramic view that took my breath away! Although we were surrounded by rocks and stone, and it was cold to boot, nothing beat the feeling of be surrounded by such beauty. This was the highlight of horseback riding in Laguna Sofia.
Condor Spotting
With extremely windy conditions at Laguna Sofia, it was the perfect day to spot some majestic condors flying above us. These birds are massive, have a wingspan of up to three meters, and can weigh up to 15 kgs! Still, despite their size, they effortlessly floated across the sky with such grace and poise.
Patagonia: Horseback Riding Laguna Sofia
With its towering peaks, snow-covered ravines and shimmering deep blue lakes, Patagonia offers some of the most stunning views in the world. From a quick day trip to a multi-day hiking excursion, the natural wonders of this Chilean and Argentinean region are sure to make even the most selfie-shy traveler go snap happy.
Make your way to Torres del Paine National Park for an iconic experience that won't take you days (or at least it doesn't have to!). If you prefer your beauty with minimal effort, rejoice! There are plenty of breathtaking lookouts in Patagonia that don't require days of leg work.