How to Celebrate White Nights in Saint Petersburg, Russia
What are "White Nights" in Saint Petersburg?
How to celebrate White Nights in St. Petersburg? What are the best things to do in St. Petersburg during the White Nights?
The "White Nights" is a famous term in the grand city of Czars, St. Petersburg. It's also one of the most popular attraction of St. Petersburg. White nights are actually those 80 days (almost) starting in May and ending in July. Natives named them as white nights as they bring a brief but warm and sunny relief from long, dark months. St. Petersburg is the cultural capital of Russia; the city is situated at the eastern end of the Gulf of Finland. The residents of St. Petersburg have been very enthusiastic about the celebrations since the 18th century (when the Czar founded the city) as they get a long-awaited relief from cold months, and the warmth of sunlight. The city is named after the patron (St. Peter, the apostle,) of Czar.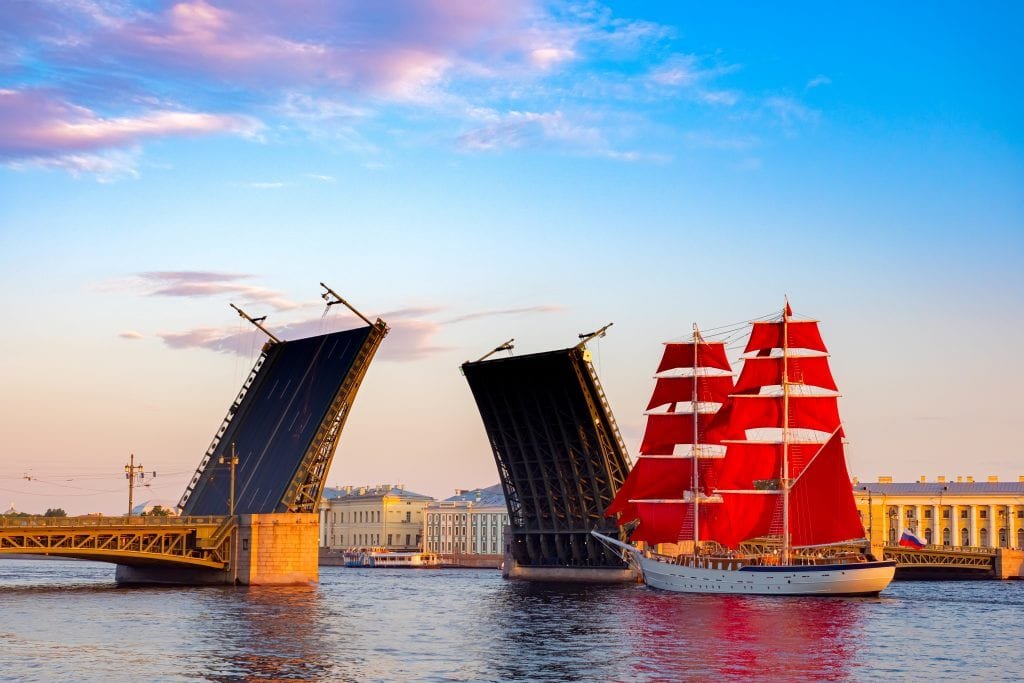 St. Petersburg is a city where darkness and cold weather are prevalent during most parts of the year. However, the arrival of summer and White Nights bring that energy and enthusiasm to the city. White Nights in Saint Petersburg mean the sun will "leave" this city for hardly two hours; this is a relief for the citizens because summers bring festivals and cultural events in museums, palaces, and theaters. This is the time when the nightlife is booming.
How to celebrate White Nights in Saint Petersburg
Social and domestic activities just "erupt" in the summer. The city commemorates St. Petersburg's founding on May 27, City day. Costumed revelers and a flood of floats just sail through the Nevsky Prospekt to the Palace Square.
Summers not only comes in Petersburg but all parts of Russia. However, the summers are very different for Petersburg because of its iconic White Nights. Summer is more like festive for the city, which is a beautiful addition to the overall beauty of Russia.
St. Petersburg holds uniqueness in Russia, which is second to none. St. Petersburg has initially been a collection of 100 islands enriched with rivers, streams, creeks, and natural canals that finally meet the Baltic Sea. The river Neva flows through an east-west path and actually divides the city in half. 
A grid of canals cut the southern half of the city, just like the replica of Amsterdam and Venice. Also, this part of the city is known for its famous landmarks. Some worth mentioning places include the Hermitage (the most significant museum of Russia, which was also the palace of Czar),
Palace Square
Alexander Column
Church Of The Savior On Spilled Blood (A place where Czar Alexander II was assassinated in 1881).
Moreover, the city's main commercial street, the Nevsky Prospekt, is also located in this part of the city.