Things To Do In San Telmo – First Time In Buenos Aires
Welcome to San Telmo, the oldest barrio in Buenos Aires and one of its most colorful.
On a sunny Sunday, San Telmo is the place to be! Narrow cobblestone streets are lined with tango clubs and barbecue restaurants firing up the famous Argentinian parrillas. There's no better way to spend your day than strolling around Plaza Dorrego and admiring the display of silver jewelry, hand-embroidered linens seltzer bottles and medicine jars of all shapes and sizes. If you feel the need to get dancing feet involved, it's easy here with live tango performances making passers-by break into a spontaneous jig (or two!).
Why San Telmo is the most beautiful barrio of Buenos Aires
From the cobbled streets – tough on the ankles of those who don't take proper precautions – to the old lamp posts spilling their dim light onto couples performing tango in plazas, you can almost sense the romance of a bygone era lingering in the air. What remains of its colonial mansions have been reincarnated as antique shops, restaurants and hotels, while milongas teem with nightlife.
Best things to do in San Telmo Buenos Aires
Antiques! Treasure Hunt
A walk down Defensa Street is an absolute must for those with a penchant for antiques. From the old-fashioned phonographs of yore to handcrafted gourds for sipping mate, this street has something for everyone. But the true star of this show is the iconic Plaza Dorrego Bar at Defensa 1098. Don't be fooled by its seemingly humble outward appearance; behind that plain exterior lies a historic watering hole graced by generations of port and whiskey drinkers.
It's reported that there have been so many signatures, love notes and creative expressions carved into the wooden walls that they are now barely legible. And while you're welcome to add your scrawl to this unique record of culture, we recommend viewing their legacy as an art exhibit in its own right!
Plaza Dorrego
Nothing beats the vibrant atmosphere of Plaza Dorrego, where you can embark on an authentic treasure hunt at the flea market.
Amidst the melodic tunes of attentive street musicians and the tantalizing aromas of the parrillas comes with an unbeatable offering of unique items – from sparkly silver jewelry to intricate hand-embroidered linens and colorful seltzer bottles to antique medicine jars; San Telmo is all about inspiring adventure for a day.
People watching in one of many cafes

There's no shortage of cozy cafés in San Telmo, and you won't miss them – look for the stained glass windows, tiled floors and original furnishings steeped in history. Mosey on over to Bar Plaza Dorrego, Café Poesía or El Federal for a coffee to start your day, brunch for that mid-morning pick-me-up, dinner when the hunger strikes or a late-night bite – these San Telmo cafés have got you covered well into the witching hours!
San Telmo Market
Spending a lazy Saturday afternoon in San Telmo market is the perfect way to pass a weekend. Stroll amongst the booths, the laughs and conversations of locals, and let your nose take you on a journey of scintillating aromas. Prowl through hidden alleyways, peruse dusty bric-a-brac stalls and rummage in antique shops, or pick up some mouth-watering snacks like handmade pasta or empanadas.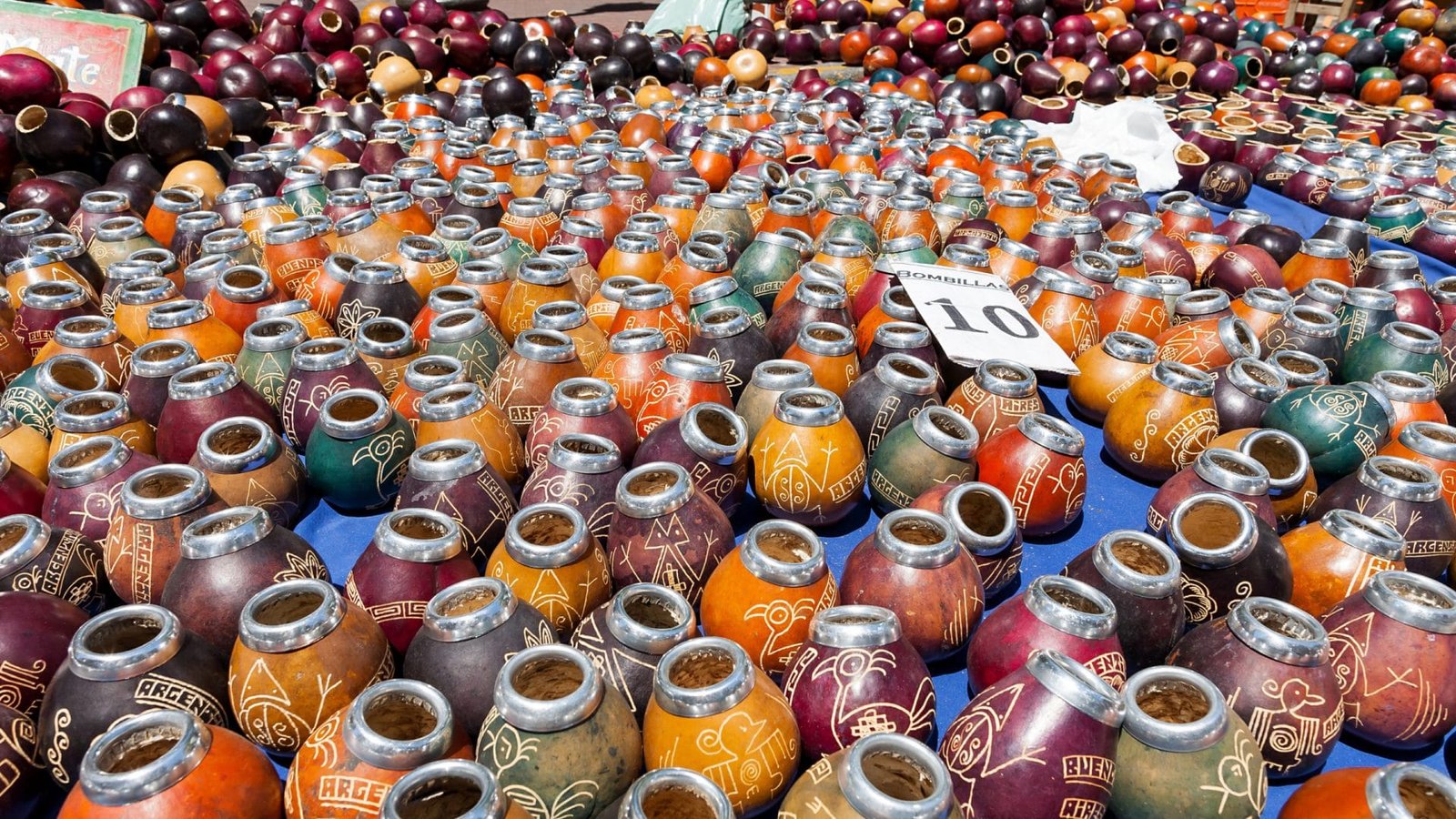 You might just stumble upon mushrooms and basil that you'd find great difficulty elsewhere. This bustling market has brought convenience and joy to Buenos Aires for over one hundred years now – no wonder it's such a popular neighbourhood hangout!
Asado
It's not uncommon to find extended families in Argentina gathered around a parrilla – their grill of choice – for an asado every weekend. After all, Argentinians take their meat very seriously! But an asado is more than just a barbecue. The cooks are experts and practically artists in caramelizing, tenderizing and grilling the perfect piece of meat.
However, we don't think that cooking skill is the only reason these gatherings, complete with family members, friends, drinks and laughter last well into the night. Yes, Argentinians know good food – but socializing might just be their even greater passion.
Art and Museums
If modern art is your thing, then you need only look as far as Avenida San Juan to visit the Buenos Aires Modern Art Museum. Some 7000 pieces of global art have been brought together to showcase local and international talents.
Get away from your everyday life and come explore a building that used to be a tobacco factory – breathe in the atmosphere of this old structure filled with exposed brickwork and wrought iron. But don't worry if looking at a pile of random artifacts doesn't float your cultural boat – just enjoy the creative vibes flowing through this museum!
When is the best time to visit San Telmo?
San Telmo is the ideal destination no matter what day you happen to grace it with your presence – however, if you find yourself lucky enough to plan a visit, Sundays should be your go-to. Why? The markets are vibrant and colorful; practically everything you could need from antiques to crafts can be easily procured. Plus, most of the main roads in San Telmo are closed off from any automobiles so you don't have to worry about street traffic crowding up the scene for your perfect shot.