Nicaragua is the emerging travel destination.
Nicaragua is known as "the land of lakes and volcanoes".
Central America is home to the most active, picturesque volcanos. There are 19 active volcanoes only in Nicaragua. And you can hike each one, they are open to the public.
What's great is whatever volcano you choose to hike, you will find yourself one on one with nature. Nicaragua's volcano scene is not nearly as crowded as that of Guatemala.
What to do in Nicaragua
Volcano tourism is so prevalent in Nicaragua; you can even slide down the active Cerro Negro, a huge, black coal cone that is relatively young – it has only begun erupting in the 50s of the past century. The eruptions allowed it to grow to almost 3,000 feet in a short period.
Nicaragua places to visit: charming colonial towns
Picturesque, quiet towns like Leon and Granada breathe history and cherish their legacy. The buildings and churches are restored, houses are freshly painted. Theaters and museums are celebrating Nicaragua's cultural inheritance. And of course, bars and restaurants. Leon is a college town plus a base camp country's visitors, who happen to be backpackers for the most part.  European classical traditions strongly influence the architecture, contrasting the exotic setting with a backdrop of volcanoes and palms, these grand churches look simply fantastic.
How to get around Nicaragua
Highways between Nicaragua's main cities are very decent. Transportation to and from the airport is very easy -Granada and León are each a little more than an hour from Managua but in opposite directions. 
You can navigate without any difficulty if you choose to rent a car, but some basic Spanish is helpful. Although, a lot of Nicaraguans speak English pretty well.
When is the best time to visit Nicaragua?
December and January are the best months because of the rain season and average temperature. No matter what time of the year you'll go, it will be brutally hot, but these two months are refreshing, not rainy, and not yet hot.
Sustainable Travel in Nicaragua
Sustainable Travel in Nicaragua Nicaragua was once considered a tourism backwater. But it is now emerging as a regional leader in sustainable travel. Eco tourism opportunities abound in Nicaragua's protected areas – some 78 different regions that currently cover around 17% of the country's land mass. Through visiting responsibly, eco travellers can enjoy the rich biodiversity of plant and animal…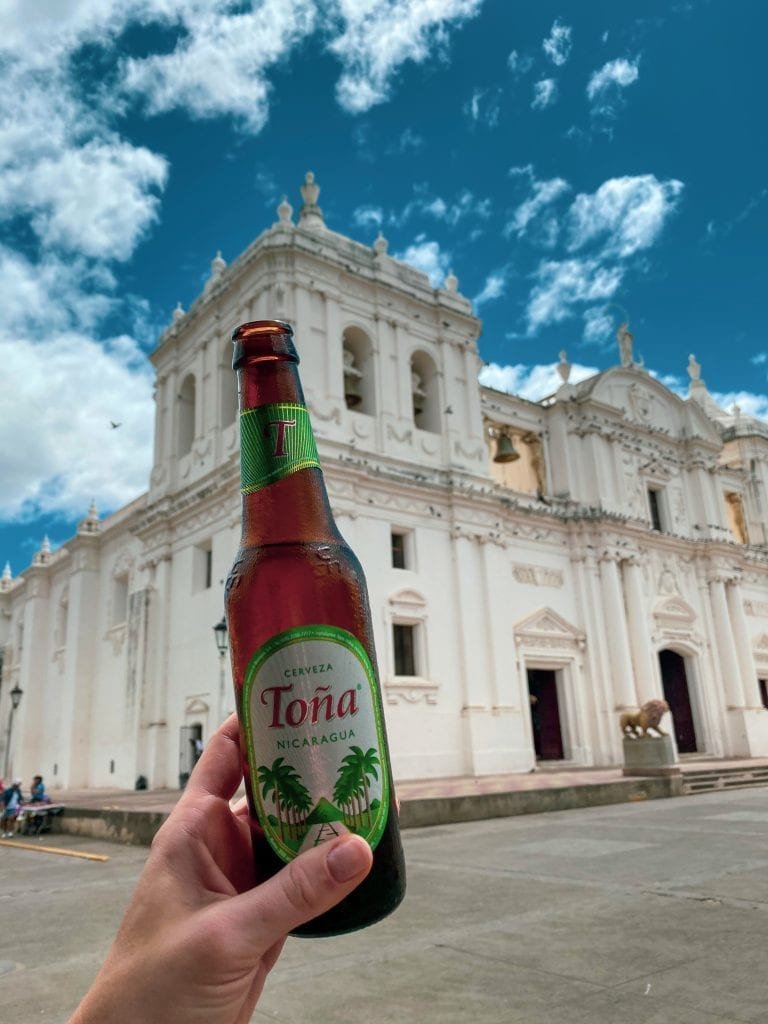 Foodie's Guide to Nicaraguan Food and Drink – All You Need To Know
Nicaragua Traditional Food Nicaraguan food and drink has a lot of different influences, but some of the most popular dishes date back to pre-Colombian times. Way back then, the varied menu on offer in Nicaragua was the result of a mixture between colonial Colombians, and native Nicaraguans. Corn is the king For centuries, corn has been the basis of a…