Lisbon: attractions, sights and things you can't miss
Romans described the ancestor of today's Lisbon as Felicitas.
Set on the bank of the Tagus River, Lisbon's fine architecture, rich past and trendy present.
Lisbon is a city of hills rising from the Baixa neighborhood, or lower town, beside the Tagus. It charmed visitors for more than a thousand years.
Lisbon must see sights and attractions
The city's elegant architecture, the legacy of a rich and glorious past, has resisted age and destruction. Remarkably well preserved, clean buildings and hilly streets are the best settings for Instagram -perfect photos.
The mild climate is another solid reason to visit. In winter, soft river mists, sharp winds and rain are common. Freezing cold is rarely an occurrence in Lisbon.
Lisbon is a city of views
Take a cab to the gate of São Jorge Castle, located on the city's highest hill. Entry to the castle and its gardens are free and open daily 9-6. Right below, you will see one of the most ancient neighborhoods of Lisbon
Neighborhood of Alfama

Alfama is the city's oldest and best-preserved neighborhood, which still shows footprints of its Arab past. If you don't feel like walking, hop the vintage No. 28 tram.
A large pedestrian area. Picturesque beyond belief.
Imagine a labyrinth of cobblestone alleys, stairs, terraces, and residences with reddish clay roofs.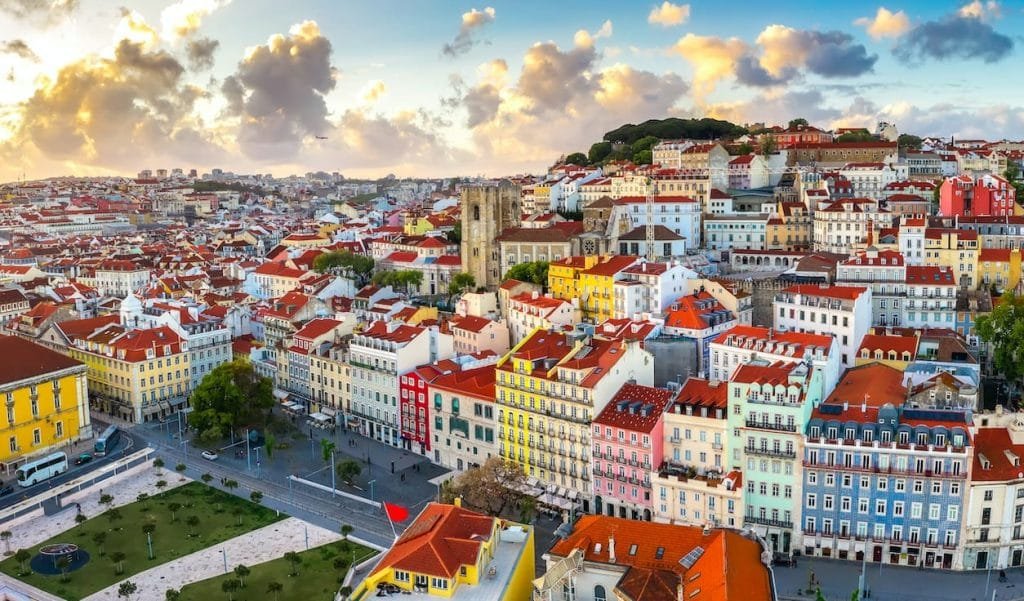 The best way to see Lisbon
Get lost in the maze of curving alleys, walk past jewelry and handicraft shops, under low passages, up miniature staircases. Stop at one of the sidewalk cafes – people-watching is fantastic.
You will see laundry strung from one window to another, just like a picture. Small apartment buildings painted yellow, pink and other pastels.
Lisbon loves the color.
Walk to the bottom of the hill to the House of Fado and Portuguese Guitar. Space is dedicated to Fado singers and their memorabilia.
Fado is Portugal's African-inspired, dramatic, sad ballad. There are currently Fado houses all around Lisbon offering plaintive melancholy fold and guitar tunes that are Portugal's own.
Portuguese Symphony Orchestra has performances at the Centro Cultural de Belem. For some 10-20 euros, you can experience the authentic, not cliché Fado.
The Baixa neighborhood in Lisbon
The Baixa, or downtown area, is a lovely mix of 18th-century office buildings, banks, and stores.
Lisbon's layout builds your itinerary on its own.
Baixa neighborhood, or downtown area, is a lovely ensemble of 18th-century office buildings, banks, and stores. From there, you can access the two most impressive squares of Lisbon (Rossio and Praça do Comércio)
One represents the past, one the other represents the chic present.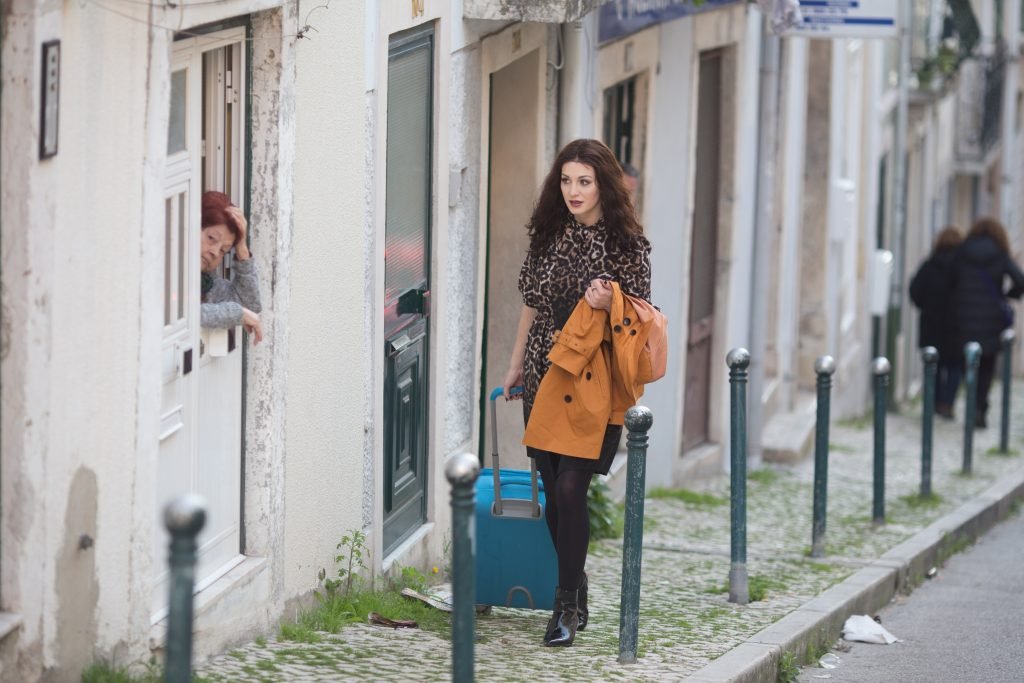 Two hills. Two different sets of impressions and experiences.
Praça do Comércio is the gateway to Lisbon. The square is made of 18th-century lemon-colored state structures overlooking the Tagus River.
The newly cleaned baroque Arch of Triumph leads to the Baixa, or downtown area, with offices, cute shops and many sidewalk cafes.

For years, the monumental 18th-century square called Praça do Comércio was surrounded by ordinary administration offices. The brightest thing was construction sites for sewage and transit projects.
Today an elaborate the renovated triumphal arch and King Dom José I's statue create a tourist magnet area. Flooded with new bars and cafes and shops.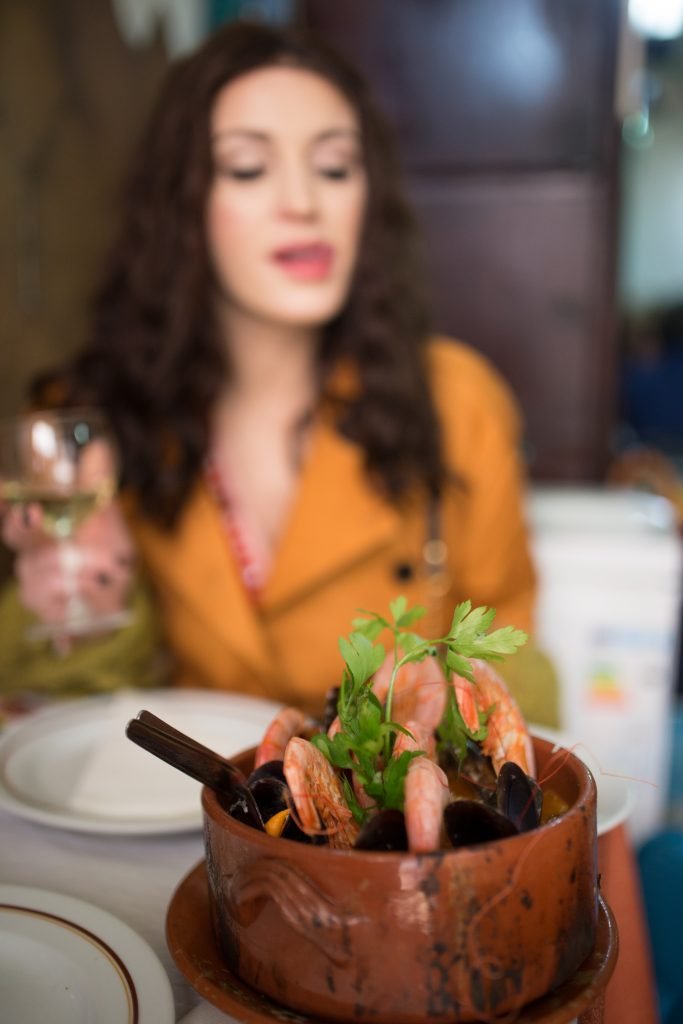 The Museu da Cerveja outdoor terrace, a beer museum (forgettable)and bar(worthwhile) , has excellent views and beers from about every destination around the world . The most exotic brands can be found there.
The Santa Justa elevator on the Rua Santa Justa in the Baixa leads to the arched ruins of the 14th century Carmo Monastery and the trendy Chiado neighborhood.
Chiado was rebuilt a few decades ago with modern art galleries, coffee shops, bookstores, antique shops, spas, and malls.
Bairro Alto neighborhood in Lisbon
For the city's best views, head to Bairro Alto, cross over to Chiado along Rua Garrett, down to the pedestrian-only Rua do Carmo and go uphill to Castelo de São Jorge.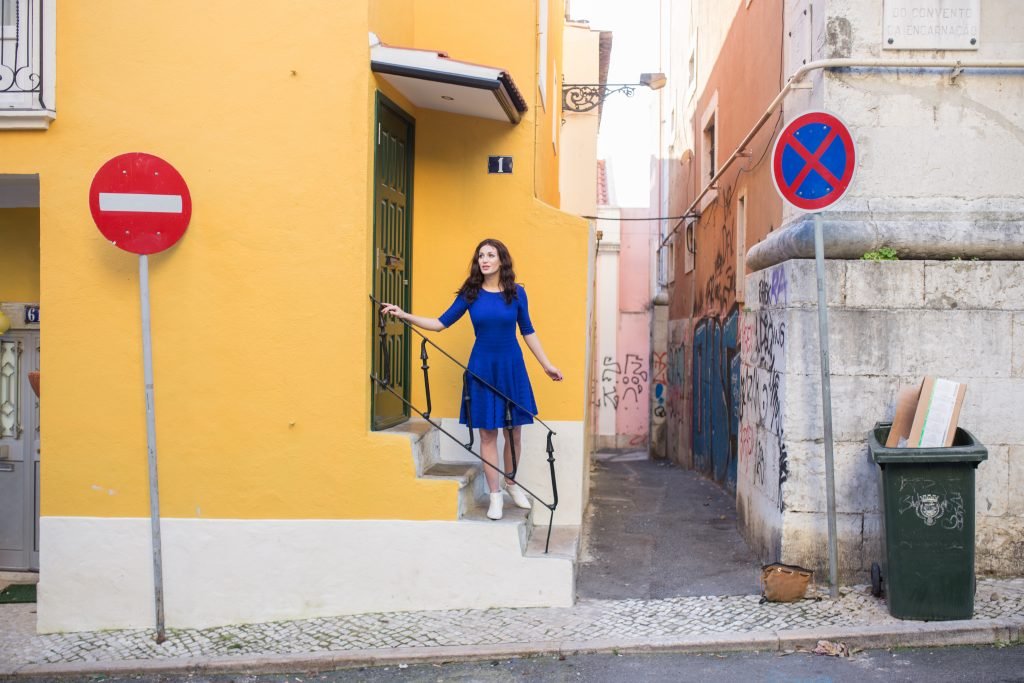 This is where you want to head for the most authentic experience. Its narrow streets are full of small workshops, antique stores, low-priced and authentic restaurants, and a local crowd.
It's one of the Old World neighborhoods that now house trendy bars, art galleries, and boutiques.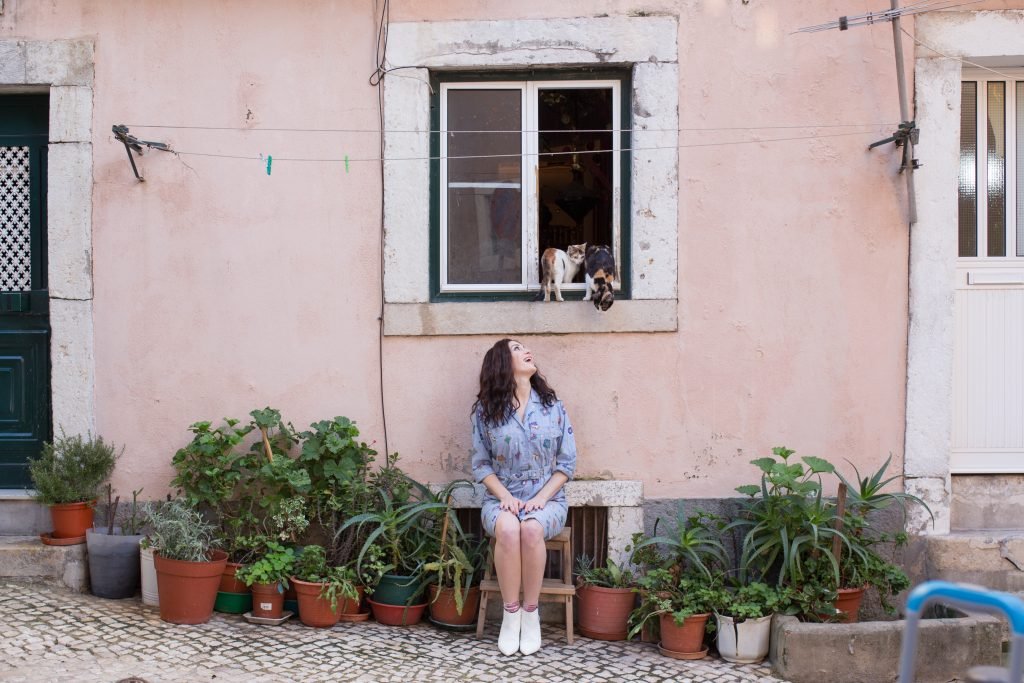 Sao Pedro de Alcantara gardens offer the most dramatic views and
Sao Roque Church is known for its ornate Baroque mosaics, murals, gilt work, alabaster and marble.
Once an elite neighborhood made of palaces, mansions and gardens, Bairro Alto bustles with fado houses, restaurants, and nightclubs. In Barrio Alto everything seems to be more elegant, polished and refined. You won't find chipped tiles. More gleaming white cobblestone.
On the weekends, it turns into the nightlife's epicenter.
Belem treasures
Belem is an oasis of tranquility in the bustling European capital.
Key landmarks are :
16th-century Belém Tower
Jerónimos Monastery
MAAT, the Museum of Art, a repurposed power plant now showcasing world-class art.
Featuring contemporary art, science exhibits and video works exhibited amid the plant's bulky, well-preserved machinery.
Jeronimos
The main, most majestic monuments are in Lisbon's western suburb of Belém.

Jerónimos Monastery,the masterpiece of Portuguese Baroque built in the 16th-century to honor Vasco da Gama.
At the entrance of an ornate limestone grandiose cathedral stands Vasco da Gama's tomb and Luis de Camões.
Interesting feature: the "new" (1833) monks' dormitory, including the National Archeology Museum and the Navy Museum, display maps and models.
Pastéis de Belém is a 171-year-old bakery on Lisbon's western edge, making arguably the city's flakiest custard pastries and at .90 euros a piece, the best foodie stop. The recipe is top-secret.
Act like a local: buy extra and enjoy it in eh afternoon with a glass of chilled white wine.
Ferry Sunset
Most tourists skip one of the most overlooked attractions of Lisbon -the Tagus River. It offers surreal sunset views.
Head to Cais do Sodré ferry terminal and hop one of the frequent ferries over the Tagus to Cacilhas. At 4 euros round trip and 20 minutes, it's a bargain.
Asian art
Portugal was the first European country to reach the most distant corners of Asia. And after a 20-year wait, a new museum is devoted to the country's eastward explorations and colonization.
Museu do Oriente offers rare Chinese folding screens, a wall of snuff bottles, Timorese ceremony masks and a 19th-century Qing Dynasty opium pipe and Japanese armor,
"Conceptual Shopping Gallery" Embaixada.
A renovated 19th-century mansion across from Praça do Principe Real. Featuring all elements of neo-sultanic style: geometric mosaic floors, Moorish shapes, Arabesque twists, and horseshoe arcs. Home to the local Portuguese designers' boutiques.